Prescription required as per the Government regulations.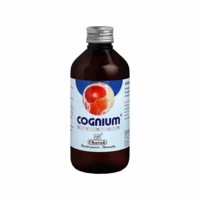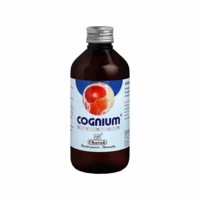 Charak Cognium Syrup
Rs. 138.00
Support 24/7

Call us anytime

100% Safety

Only secure payments

Hot Offers

Discounts up to 80%
Description
Charak Cognium Syrup is a herbal brain tonic that is used to regulate a healthy brain function. It is best suited for school-going children and teenagers, and adults who experience difficulties in learning and perform poorly in academics and at work. Through antioxidants and nervine tonics, this syrup decelerates the process of the degeneration of neurons. Charak Cognium Syrup also aids in healthy blood circulation to the brain, which adds to the longevity of the neurons. It preserves the cognitive functions of the brain.
Charak Cognium Syrup boosts your memory recalling ability and focus. It contains ayurvedic herbs like Brahmi and Mandukparni that help in concentration and memory retention. It also includes the herb Vacha and Shankhpushpi, which improve speech functions and promote intellectual functions.
Key Benefits
Charak Cognium Syrup improves your concentration and focus, ensuring that you can engage in your work without being easily distracted.
It boosts the overall performance of the brain.
Improves both the memory retention and memory recalling functions of the brain.
It mitigates brain exhaustion.
Reduces brain fog and helps you become attentive.