Nutrition Plans
When it comes to nutrition, there is no one-size-fits-all plan. Everyone has different nutritional needs based on their age, activity level, and overall health. That's why it's important to consult with a registered dietitian or nutritionist to create a customized plan that is right for you.There are a few basic principles that everyone should follow, however. First, focus on whole foods rather than processed items. Whole foods are more nutrient-dense and will help you feel fuller longer. Second, include a variety of healthy fats, proteins, and carbs in your diet to ensure you're getting all the nutrients your body needs.
Best Seasonal Food Plan
The best seasonal food plan will vary depending on your specific climate and region. However, some general tips that should work for most people are to eat more fruits and vegetables in the spring and summer, when they're in season, and to eat more root vegetables, meats, and hearty grains in the fall and winter.It's also important to pay attention to which foods are in season at different times of year. For example, berries are a great summertime snack because they're available fresh all throughout the season. Whereas root vegetables like potatoes or carrots are a good choice for winter meals because they can be stored for months underground without going bad.
Exercise Routine
Starting an exercise routine can be tough. You may have been told by your doctor that you need to start exercising, but you don't know where to start. Or, you may be someone who has always been active, but you're starting to fall out of your routines as you get older. No matter what your situation is, it's important to find an exercise routine that works for you and stick with it. There are a few things to consider when starting an exercise routine. First, think about what kind of activities you enjoy and want to do on a regular basis. Do you like being outdoors? Maybe running or hiking would be a good option for you.
Upgrade your life in
3 months of Health Plan adherence
In three months, we can help you upgrade your life by following a health plan that includes exercise and a healthy diet. Exercise will help keep your body strong and toned, while eating healthy foods will provide the nutrients your body needs to function at its best.

Personalized Nutrition Plan
A personalized nutrition plan is a great way to ensure that you're getting the right nutrients in the right amounts. A qualified nutritionist can help you figure out your unique nutritional needs and create a plan that will help you reach your health and fitness goals.
A good nutrition plan should include guidelines for eating healthy, balanced meals as well as for taking supplements to fill any gaps in your diet. It's important to tailor your diet to your own body type, lifestyle, and exercise habits. For example, someone who exercises regularly would need more protein than someone who doesn't; and someone who has a lot of weight to lose would need fewer calories than someone who wants to maintain their current weight.
Personalized Exercise Plan
When it comes to getting in shape, one size does not fit all. That's why it's important to create a personalized exercise plan that takes into account your unique goals, abilities, and interests. When it comes to crafting a personalized exercise plan, there is no one-size-fits-all approach. The key is to figure out what works best for you and your specific goals.
Why People need a

Health Adviser
Everyones need a health adviser because they need someone to help them navigate the complex world of healthcare. With all of the options available today, it can be difficult to know which treatment is best for you or your loved ones. A health adviser can provide expert advice and guidance to help you make the best decisions for your health.
Health adviser can help you develop a personalized wellness plan that fits your lifestyle and needs. This plan can include recommendations for diet, exercise, and other healthy habits. Having a health adviser can help you stay on track with your wellness goals and improve your overall health and well-being.
Read More
Join Now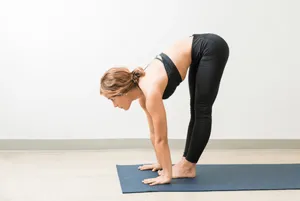 Daily Life Exercises
Nature Foods for Health
Expert Health Advisor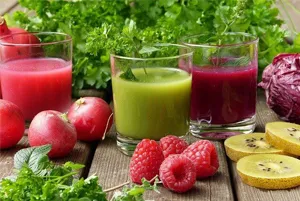 Drink with Salads
Upcoming Events
Diabetes Management Plan
Mumbai
March 2023
Healthy eating & family Fitness planning
Mumbai
March 2023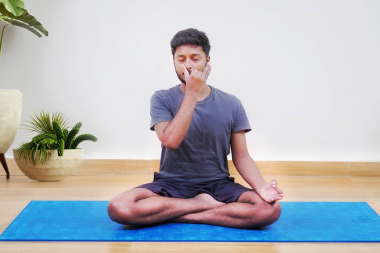 Yoga for better living
Mumbai
March 2023
Simple Pricing
Choose Your

Perfect Plan
There are some key factors to consider when choosing a health plan that is right for you. First, consider your current and future health needs. If you have any chronic health conditions, make sure the plan you select covers your treatments and medications. Next, consider your budget. Health plans can be expensive, so be sure to shop around and compare prices before selecting one. Finally, make sure the plan you choose has a good reputation and is backed by a reputable company. By taking these factors into consideration, you can narrow down your choices and find the perfect health plan for you and your family.
Have a questions about plans? Let's talk
Starter
₹950(per workout)
12 Workouts
One on one coaching
Food habits and lifestyle analysis
Fortnightly online meal consultation
Meal plans on mobile
50% off on group coaching
24/7 customer support
Get Started
Pro
₹750(per workout)
24 Workouts
One on one coaching
Food habits and lifestyle analysis
Fortnightly online meal consultation
Meal plans on mobile
50% off on group coaching
24/7 customer support
Get Started
Solution In 4 Easy Steps
Successful life

Contact Us
Second medic specialised service puts individuals to right track of healthy eating and exercise regime.Get in touch today to start your journey to your life full of health.
Appointment
Personalised suggestions and few tips and tricks can help you achieve success with your goal.
Honor your fitness goal and schedule an appointment , click the link to book an appointment

Analysis
We evaluate each clients diet and exercise regime with current food habits along with healt condition and formulate a sustainable personalised plan based on your specific needs.

Happy Life
After several personalised sessions you will become well versed at making the best food and exercise related decisions for your health need.
Don't wait book an appointment with us !!!!
Successful Stories from

Client's Experience
Make an Appointment
Office Hours : 07:30 and 19:00 Mon to Sat, Sun - Holiday
Faq's
There are a few things you can do to make your life healthier. First, try to eat healthy foods and avoid processed foods. Second, make sure you get enough exercise. And third, try to relax and get plenty of sleep. These are all important for maintaining your health and preventing disease.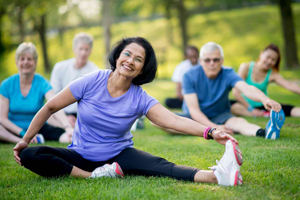 There are plenty of healthy and delicious foods out there – it's just a matter of finding the right ones for you. You can choose to eat lots of fruits and vegetables, lean protein, and whole grains.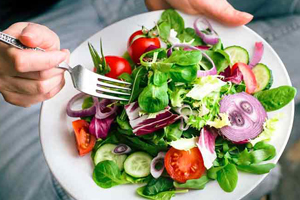 There are a lot of ways to improve your health and many of them are natural. You can start by eating healthy foods and exercising regularly. Additionally, you can try using natural remedies and supplements to help improve your health. Some people also find that meditation or mindfulness practices can be helpful in achieving a healthy lifestyle. Ultimately, the best way to improve your health is to find what works for you and stick with it. There are many resources available to help you on your journey to better health.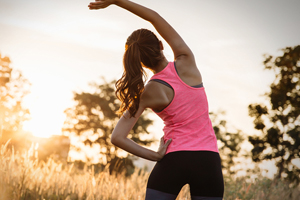 There is a health revolution happening, and more and more people are turning to health coaches for guidance. A health coach can help you assess your current situation, identify your goals, and create a plan to help you reach your goals.A health coach can provide support and accountability, as well as education and resources. If you're ready to make some changes in your life, a health coach can be a great resource for you.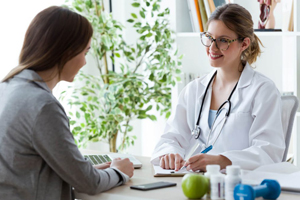 Balancing life , self care and business. - It is essential to take some time for yourself every day – even if it's just 10 or 15 minutes. During that time, do something calming and relaxing, like reading, taking a hot bath, or listening to music.When it comes to balancing work and life, it's important to set boundaries. For example, you may need to say no to some requests in order to have time for your family and friends. It can also be helpful to schedule regular check-ins with your supervisor so that they know what you're working on and when you plan to finish tasks.Last but not least, make sure you get plenty of sleep!
You'll find here

How we do?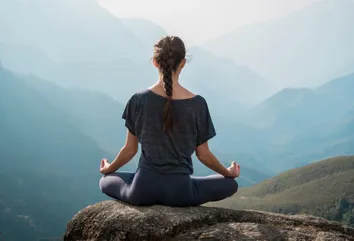 Meditation Energy Healing
Meditation is an incredibly powerful tool for personal transformation and self-healing. When we meditate, we connect with our innermost selves, gaining access to a deep well of wisdom and knowledge. Meditation also quiets the mind, allowing us to let go of negative thoughts and emotions that may be holding us back from achieving our full potential.
When it comes to energy healing, meditation can be used to raise our vibrational frequency, aligning us with our highest good. This can help attract more positive circumstances and people into our lives, while also helping us to let go of any past hurts or resentment that might be bogging us down.
Get Started
Yoga Therapy for Your Knees
Yoga therapy can be very beneficial for your knees. The practice of yoga helps to increase flexibility, strength, and balance – all of which are essential for healthy knees. Additionally, yoga also aids in stress relief, which is another factor that can lead to knee pain.If you are suffering from knee pain, it is best to speak with a doctor before starting any type of yoga therapy. However, once you have the go-ahead from your doctor, consider incorporating some basic poses into your routine. For example, seated forward fold (paschimottanasana), gentle lunges (anjaneyasana), and bridge pose (setu bandha sarvangasana) are great poses for beginners.
Get Started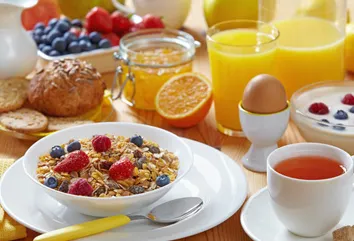 Weight Loss Friendly Foods
There are a lot of weight loss friendly foods out there, but it really depends on your individual goals and preferences. Some people do better with a high protein, low carb diet, while others find they need more carbs to fuel their workout routine. Ultimately, the best way to find out which foods work best for you is to experiment and see how your body reacts. That said, there are some general guidelines that can help you get started. First, focus on getting plenty of lean proteins and vegetables into your diet. These foods are incredibly filling and will help keep you from snacking on unhealthy junk food. Second, make sure you're staying hydrated by drinking lots of water throughout the day.
Get Started
Our Health

Specialist Team
Devyani Karmakar
Head Diet, Fitness and Mindfulness
15+ Years of Experience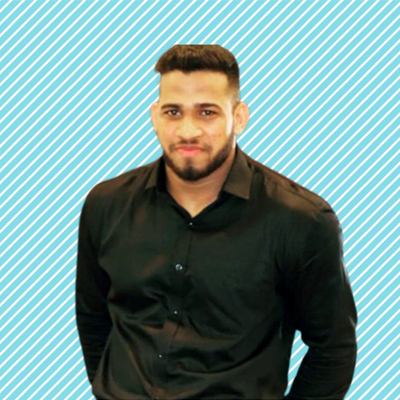 Mr. Abhishek Londhe
Fitness Coach
8+ Years of Experience