I developed severe pain in my knee which limited my life quite badly. I could hardly walk anywhere without pain and limping. Eventually I visited a local specialist who suggested key-hole surgery to cure this condition. He was pushing me to have keyhole surgery the following week, and did not give me time to think about my options or whether it was the right choice for me.
My sister asked for a second opinion on my behalf. The surgeon studied my x-ray and stated my symptoms were suggestive of severe arthritis , a disease that keyhole surgery will not treat. In his opinion my condition required a full total knee replacement.
I underwent this operation and my life improved significantly. I am very happy that I did not waste money on unnecessary keyhole surgery. I would recommend SecondMedic for any medical opinion to my friends and family
-Anju, Allahabad
I consulted Dr Choudhary after my mother had a fall. She had sustained fractures in her spine and we both needed help to make the right choice on treatment given her age and multiple health conditions.
I felt thoroughly supported by Dr Choudhary, from the time we made first contact to the clinics and scans we had to attend. He patiently went through all the investigations I sent him, and advised us on my mother's condition, what we could look for with treatment and how to discuss this with the treating consultant.
He was available during the post operation and recovery phase and answered all the questions I had. Thank you doctor on providing your help and support during this difficult stage in my family's life.
-Anonymous
I was living in a small town and I went to my local doctor as I was having difficulty in conceiving a child. I was advised to start taking anti-tuberculosis medication. I consulted a second opinion because I was wary of taking such an unusual treatment for conceiving. To my surprise the expert opinion was completely different. I received good counselling on conceiving and was told to not take any medications. I followed my physician's advice and was able to conceive naturally without any medical assistance. I am glad I asked for a second opinion, as I might have had major side effects taking the anti-tuberculosis drugs, something that was not necessary to help me conceive my son.
-Jyoti. Singapore
In my 50s I had post menopausal bleed. I was scared and went to a doctor, who requested lots of scans. From his scans he advised a hysterectomy, and the thought of surgery to remove my womb scared me more.
I took a second opinion and was given a full explanation of the scan report and reassured by another doctor. He offered me medication and minor procedures with minimum intervention. I am very grateful for the second opinion, which heled me to avoid major surgery and any complications that come with hysterectomies.
-Anonymous
Huge thanks to second medic for the timely advice on my fathers liver issue. Second Opinion was timely received and i was able to avoid the surgery. Surgery would have unnecessary caused additional health issues at his age. Thanks to your specialist today my father is happy spending quality time with grand kids.
-Shirish Chandra
My Specialist was extremely patient listening to me and very thorough explaining the course of events. The team work was amazing and very prompt in gathering the info regarding my case and getting it to the experts. They communicated timely and the reports from the experts were very detailed. Totally grateful to have this service available in India now. Very happy with the service. 
-Akansha Jain

Last Month  I was confronted with a very complex and confusing health crisis, it seemed insignificant and superficial on first diagnosis but the treatment options offered seem excessive and very severe in comparison to the diagnosis. It has been very hard to comprehend the nature of the problem and work through the options given to me by my treating Hospital. I was confused till I was referred to Second Medic by a friend to get a second opinion and identify the best course of action for me. There was so much pressure to make a decision and act with relative speed by the corporate hospital. Thanks to the Second Medic Specialists from UK I was able to avoid all the surgeries which I was getting forced into. I would recommend every one to Second Medic and get a seocnd opinion if you have been suggested a surgery and been forced to decide in pressure. 
-Sanjeev Saxena
My world came crashing down with cancer diagnosis, I got connected with a leading cancer expert using Second Medic. Along with the panel radiologist Second Medic reviewed the diagnosis and suggested the best treatment possible and also ensured that there was support for me at every step of the way. Thanks you Second Medic for identifying my cancer correctly by getting the top specialists involved. Looking at the ultimate outcome this was nothing short of a miracle.
-Prachi Bhargava

"Second Medic was very prompt, totally professional and super attentive to my needs. I received a second opinion in ridiculous short time, giving me all the confidence to continue with the biggest surgery of my life. There is no way I could have accomplished this in person. Thank you so much to all Second Medic members involved in delivering this second opinion."
-K Srinivasan

I must say that getting a Second Medical Opinion was one of the smartest decisions I ever made. A friend of mine recommended using Second Medic. Definitely the most professional company I have dealt with. In the shortest time they got my detailed medical information and proceeded to get the second medical opinion from a panel of most qualified doctors. I now know the best treatment for my medical problem. Thanks, Second Medic for your urgency, help, support and outstanding service. I can highly recommend Second Medic as the company to go to for your Second Medical Opinion.
-Abhijeet Sanyal
"During Covid19 lockdown, I tried connecting with many services and was frustrated with the cumbersome process each of these Telemedicine companies follow. Second Medic was different and pleasantly seamless and friction less. Easy to upload and easy to share my reports and problems.  I feel very safe using their platform. Second Medic Doctors and specialists really understood what I have been experiencing. I found it very convenient. Second Medic helped me save a lot of money and I can use the service in the comfort of my home. I loved the user centric process they follow. The best thing was the follow up call I received post the consult. That is true patient centric solution I have been looking for.
-Lata Subramaniyan
I am from a small village and had never used any medical services on Mobile During this Lockdown I received an Facebook post which prompted me to use the services of Second Medic for my grandma. It was as easy as making my first cell phone call. Not only I got my family out of this crisis situation but I also saved them money and most improtanly my Grandma thanked the doctor and blessed him when he did a follow up Video Consult. That is what you can call the resal heroes in this hour of crisis. Thanks Second Medic for taking care of my Grand mother, I am your fan for life. 
-Avinash Jha
With the current situation with COVID-19, it was difficult to get into my doctor's office for an appointment. Connecting with Second Medic and talking to Dr Rakesh addressed all my major concerns all at once. He was wonderful and knowledgeable. He was easy to talk to and suggested a clear plan to treat my disorder. I will definitely be using this service again!
-Vikas Kulshrestha

I am from Kolkata and was traveling to Chennai for the 1st time. There I ended up having a bad allergy with skin rash at the conference. This is when Second Medic turned out to be a LIFESAVER for me as I consulted thru this Video App with Second Medic who prescribed me the right medicine and gave me guidance with my condition.
-Rajesh Parthsarthy

"Our consultant, Dr. Rachana Choudhary  was totally awesome! From the get go she put me at total comfort, being both transparent and genuinely concerned. She was definitely the most insightful individual I met during the entire treatment process. She kept reconciling and reconfirming the symptoms at every stage when I connected with her. She also asked for the necessary additional medical information to validated things at different stages. Our family is very grateful for Dr Rachna's help."
-Sangita Mohanty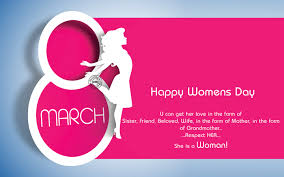 We had never used any medical services online, being an old school we were not sure what to expect when we ran into the situation caused by lockdown. We did a little bit of research and then called the Second Medic number. As soon as they took over and got by our side we didn't realize that their presence was virtual and this is the beauty of how they operate. Not only they made us feel comfortable and take the next steps briskly they were able to provide us the peace of mind we needed really bad. We are signed up for life with Second Medic. 
-Rekha Banerjee

 Second Medic Specialist was very professional and easy to work with. Opinions were timely and informative. This made a hard decision easier during the lockdown period. I have decided to use them moving forward as I found the process much more efficient, cheaper and saves time.  I don't have to wait for hours to see the doctor and expose myself to more germs in company of other sick patients. 
-Alice Rodriquez

Hello Second Medic Team, I had a torrid time trying to get connected with my regular specialist but got frustrated when I was not able to do so during this lockdown,   Just wanted to say thank you so much for arranging the second opinion for me. The second opinion doctor explained everything perfectly, I was not able to get all my questions in one time but they were very patient and provided me the opportunity to connect multiple times and sort all my confusions and worry. The best part of connecting with Second Medic remotely was that I was not worried about contracting COVID19. Thanks guys you are the best. 
-Abhijeet Sawant

I was totally shattered  when I found out about my husbands diagnosis, "It was a huge releif when i heard about Second Medic and the option of getting a second opinion on my husband's diagnosis. We were not entirely confident in what our local doctors were recommending. Our hunch was so right as the Second Opinion highlighted many skipped peices of diagnosis. We would have been heading in totally wrong direction in our treatment if we wouldn't have taken the  Second Opinion. Thanks Second Medic for a thorough report and accurate diagnosis. 
-Sanya Khan

Second Medic  is awesome! I never knew "seeing" a doctor online could be so easy.  I got an appointment with the specialists pretty quickly and spent less than 10 minutes on the phone with the doctor. Dr. Vibhash explained everything in detail but to where I could understand, asked if I had any questions and was very friendly. He even told me I could call back in a few days if I wasn't better. I definitely recommend this to everybody for online medical consulting and medical second opinion!
-Ashu Sharma
I was skeptical to use a medical consultation online at first, but there was no other option because of lockdown, the second opinion I received not only solved the longstanding problem I had but it also has opened my eyes. I would never suggest anyone blindly and go with one treatment plan if the situation doesn't improve.  I've recommended this company  to all of my family and friends.
-Sanjay Grover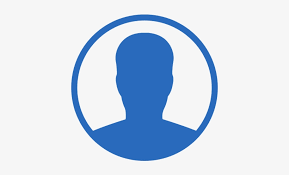 I always trusted the doctors I had met in person over the years. So trying out this computer based remote service had me a little anxious. The interaction went so smoothly that I could never think that this was a virtual medical opinion. I've gotten outstanding care every time I've needed it and best of all the accessibility has increased. Wish I had tried this before. 
-Mohammed Z
Getting online opinion saved us much time and was completely hassle-free since we did not have to travel all the way to Hospital for a consultation. Saved us from any possible infection at this stage when I am getting Chemo. Would recommend Second Medic for getting second opinion and getting medical consulting.
-Srikant Shetty
For the first time, I consulted for my uncle's diabetes issue and the doctor was extremely nice and he explained in detail. It used to take half a day for the same appointment and now the consultation with the doctor was so easy and when I went back for a medical second opinion for my sister the process was equally seamless even though little more report upload was required. In short, if I can consult a doctor on click of a button I find it priceless. 
-Nikhil Chopra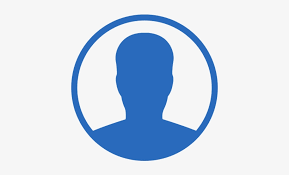 It was so easy and worked for me after I got the first call to receive medical consultation. So it was totally worth the price to have peace of mind and instant access. Since we signed up I get regular follow up to check how I was doing. I feel connected with the doctor the same way I was with the doctor in-person visit.  Thanks, Second Medic for the best online medical consultation. you guys are the experts. 
-Neelami Dalvi
I was skeptical at the start but the first experience changed my misconception that online lacked the touch and feel, in fact, I was more engaged and my blood pressure didn't go up which happened all the time during a hospital visit. Even looking at others who are suffering makes me double sick. Glad that I don't have to see anyone in pain and worry about getting an infection, Thanks for the personalized care and giving me the best of both worlds. 
-Mamta Chabra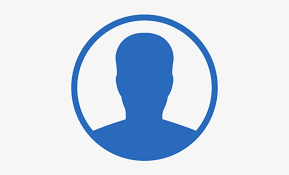 "I was genuinely impressed with your online medical second opinion service and the friendly can-do attitude visible virtually. I had to reschedule a few times and you guys accommodated it so nicely. All this adds up to customer service you rarely see these days! THANK YOU ALL SO VERY MUCH!!! You have a customer for life."
-Shriya Sampat

Second Medic has been instrumental in my brother's cancer treatment planning. From the start we knew we were in the right hands. Second Medic team understood my brother's unique needs and provided access to some of the best oncologists in the country and abroad. Getting in touch with them helped reduce the anxiety and stress which most cancer patient families undergo. The best part was that the team took time in comforting the family and provided lot of clarity and we knew what to expect.
-Shilpa Sardesai

The second Medic site was super easy and worked the first time after creating a profile. Tapped one button on the home screen and was connected to medical pro within seconds. I tried chatting and then an audio call. Super friendly staff and was able to get a prescription. They also offer video calling. So worth the low price to have the peace of mind and instant access. The app also has tons of information blogs and videos and other useful features.
-Supriya Chatterjee
I live in the US  with parents living in Mumbai. I have been regularly setting up health consultations with my parents through Second Medic. This way, an experienced Doctor can diagnose any medical issue much early on before it is too late for them. Second Medic has reduced my worrying for my parents' health so much as I know that medical help for my parents is now just a phone tap or click away. I have so far taken 10 medical opinions for friends and family including parents in the last three months from the Second medic, some of them have been preventive. I would always recommend you guys.
-Hamid

This is the first time that I used Second Medic and it was a wonderful experience getting online medical consultation. From start to finish it only took about 15 mins. The Dr was very understanding with well-artculated questions. She was pleasant and quickly understood my issue. I was able to upload a pic which helped as well. 
-Supria Jain

I was absolutely impressed with the care I received through Secondmedic for the online consultation. I will definitely use Secondmedic again and will recommend it to my family and friends for second opinion or first opinion when facing any health crisis! 
-Anubhav Saxena

"I was truly impressed with the customer-friendly platform and the caring staff. There are many services out there who are providing online consultation services but couldn't connect me with real specialists. This resulted in a lot of time searching but once I found the second medic services my search for true specialist got over. Thankfully the doctor was the best in business and I didn't have to look any further. Medical Second Opinion provided was delivered in less than three hours. 
-Sagarika Chaubey

"What an outstanding resource. It's hard enough going through medical situations that are not easily getting resolved. It's helpful to gather the different opinions of other specialists not necessarily in the local network but outside. Providing additional support is more invaluable than you could ever know. I was amazed at the speed and precise support I got for my parents, I will be ever grateful to the Second Medic team for the wonderful work they do on such a consistent manner, Ask any of their doctors for medical consultation and you will get the same professionalism and support. They are now like a family to me."  
-Tanveer Singh

I met with an accident on my way to Jaipur and needed urgent medical consultation with an Orthopaedic surgeon after being admitted and treated in Jaipur. I was lucky I connected with Second Medic and received the second opinion otherwise I would have been bedridden for a long time. The second Medic team was super helpful and provided follow up consultation like a family. Everthank ful to you guys from entire Batra family.
-Nitin Batra
"Hi Second Medic Team,
I Just wanted to say thank you so much for arranging the second opinion for me.  Dr. Rakesh explained everything perfectly and patiently. I was amazed with her ability to understand things from my perspective. …well let's just say they made me question what I've been doing with my life thus far, I should have found them earlier!
The case triager went above and beyond even helping us get some additional questions answered and setting up a follow-up call with the treating doctor.
Thanks again!"
-Deepa Srivastava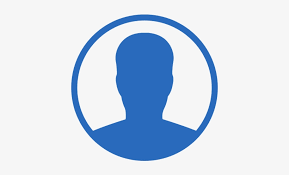 I was so pleased during my entire experience with Second Medic! From start to finish Rajneesh guided me as to what to do and helped to ease my mind during the whole process. The radiologist that read my studies for a second opinion was fantastic and incredibly knowledgeable which is just what I needed! If you have any doubts at all, I would recommend you have Second Medic help you find a specialist who can give you a second opinion.
-Rishab Jha
Excellent! Please tell Dr. Rachana thank you so much for his comprehensive and detailed report! I appreciate the added reviews  from the panel for a deeper dive. I am so appreciative to the physicians, you, and the Second Medic team for both of my reports. I would highly recommend your service to ANYONE looking for a second opinion.
-Simmar Arora

"Thank you so much Second Medic for providing such a wonderful online medical consultation service! The doctors and staff were very friendly and provided me with an exceptional experience getting a medical second opinion with such ease."
-Smita Choubey

I got my Recommendation today from the second medic team on the medical consultation I wanted for recent cancer diagnosis. and I was amazed by their professionalism and thoroughness reflected in the detailed medical second opinion I received. I was able to talk to the doctors multiple times. He was very nice and especially very knowledgeable. I got much good advice from him from what I should take to what exercises I should do to help with my conditions/symptoms.   I would definitely recommend this place to everyone I know, who is in need of any type of medical treatment. Team Second Medic is definitely the best in online medical consultation and better than big hospitals in terms of the second opinion.  
-Ravi Sonawane
Second Medic platform and Solutions are incredibly reliable and super easy to use." My regular doctor was not available and didn't return the call and I was not left with any choice but to look on the internet and find my live saver and get an instant medical second opinion after a torrid diagnosis of cancer from a reputed corporate hospital. I am writing this to certify that Second Medic online consultation gave me a new lease of life. They will always be there for me.  
-Chitrangada Singh
Thank you very much Second Medic for working with me and providing the best medical consultation and medical second opinion when I was facing the biggest crisis of my life. Here is what I find unique about Second Medic. They not only gave me the right diagnosis but also fully optimized my health situation for me. It doesn't get better than that if you think about it. It has been a great experience and I feel really taken care of. Thank you again for the outstanding service!
-Vinod Ahuja

Thank you to Second Medic specialists for the medical consultation and second opinion services provided by Dr Rachana. The service provided by Dr Rachana Choudhary was excellent. I want to thank Rachana because she reminded me of what I needed to moving forward. And I want to thank her colleagues who provided me with good services. Great communication. Thank you all. It's not easy to live with a cancer diagnosis and have to battle every day with new challenges but having a new friend in Second Medic has increased my confidence to fight it, One best decision of connecting with them. 
-B Natrajan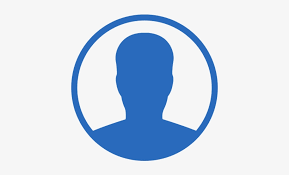 This is awesome! I never knew "seeing" a doctor online could be so easy. I have 4 kids and this made it so painless and easy. I got an appointment pretty quickly and spent less than 10 minutes on the phone with the doctor. Dr. explained everything in detail but to where I could understand, asked if I had any questions and was very friendly. He even told me I could call back in a few days if I wasn't better. I definitely recommend this to everybody! The person coordinating was super efficient in coordinating this online medical consultation / second opinion.
-Asmita Dave
"I'm super thankful for this entire medical consultation process. It told me what my condition is, answered other questions I had, charted my care plan, and it told me that the form of treatment I'd already started was in fact exactly what I need to get better. I will definitely recommend this program to anyone I feel could benefit from. From start to finish I've worked with a great case custodian! He was very understanding, kind, and made sure that I understood exactly what was going on and what the report was saying. This entire process has been positive! Thank you to all that were involved in this medical second opinion process!"
-Sanjeev Namibyar

Searching for a medical second opinion and getting the right doctor for consultation was not easy. I went through pillar to post to find the right specialist but none of the portals provide clarity as to whom I am talking to and what next steps I should take. It leaves you more confused than before but Second Medic changed that experience recently and I decided to write this feedback as this would benefit people. If you get online consultation and leave with peace of mind you are in the right hands. I was able to see whom I was talking to and I was able to develop trust on the doctor. For the first time, I was able to relate to and get the confidence that I was in right hands. Thanks, Second Medic. 
-Sudhir Reiki

"I have a good life due to the second opinion I received from Second Medic. Your service is an amazing tool for those who are already reeling from a terrible diagnosis. The Experience and availability to doctors of the caliber your company provides is a relief to people like myself, who are suddenly very ill, unable to travel because of lockdown, and in need of a second opinion."
-Sharmila Sircar
"Your service was wonderful. The online consultation and follow-up were far superior to what my family received from any facility during the last few months of lockdown. Though the outcome of medical consultation online was not good for my sister, your superb professionalism and attention to detail were far superior to the care my  sister had received elsewhere during these times."
-Sarita Dhaliwal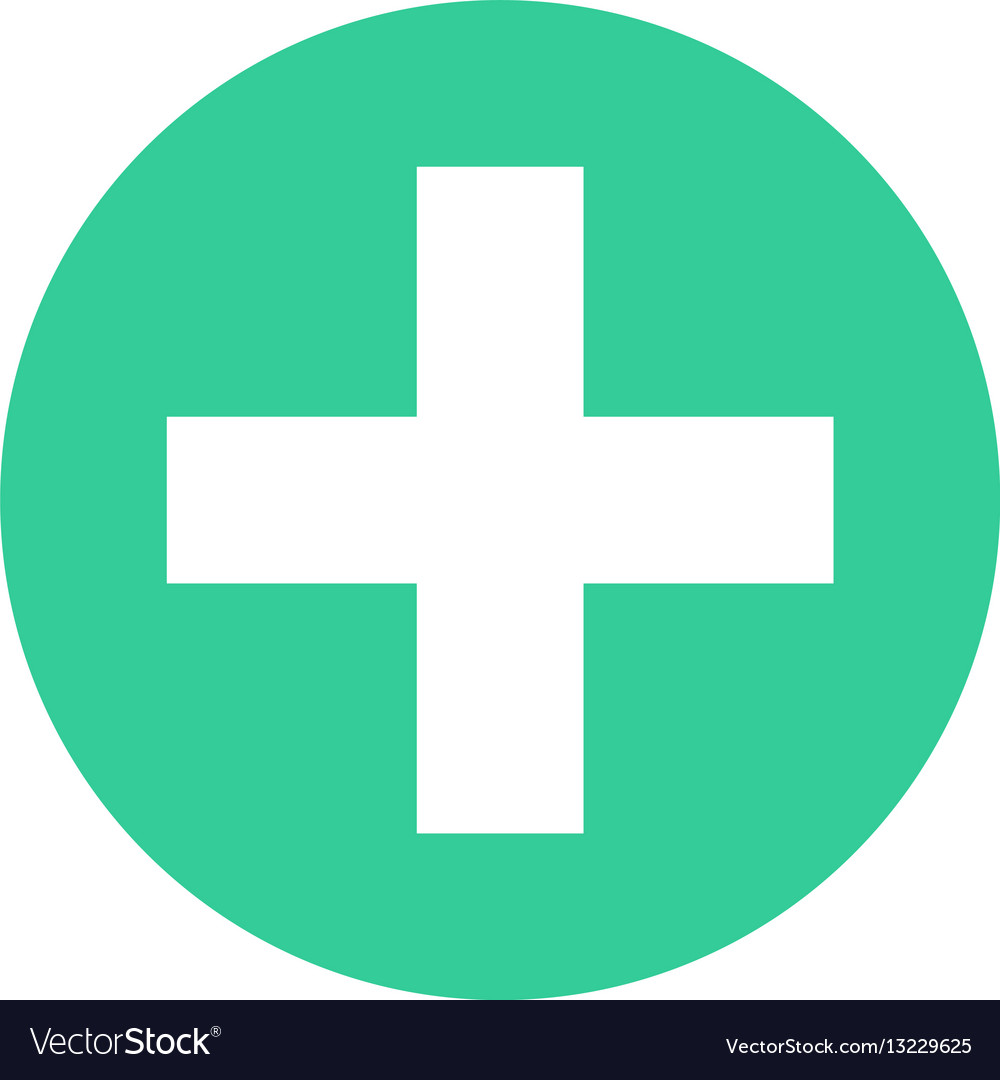 Easy to use; quick, efficient. The  Medical Specialist on call was professional, compassionate, and accurate in his diagnosis. He was able to prescribe the next steps and have set free follow-ups. Medical consultation was completed in record time and there was no unnecessary admin work. The process worked so well and designed for medical second opinion during a real medical crisis. 
-Bharat Shah
I just wanted to thank you for the service you provide. I've had some severe pain for over a year and my local hospital MRI reports didn't highlight an issue. After referred by a close friend and submitting the MRI to Second Medic, who did a thorough review with their panel specialists, the report was revised and helped direct my primary care doctor to refer me. The service from Second Medic allowed me to ultimately find an orthopedic doctor and a definitive diagnosis. With surgery scheduled, I see an end to my longstanding suffering Thank you.
-Padma Srinivasan

When I hit the dead end I turned on to Second Medic on my close friend referral. The Second Opinion we received for my husband was very life-changing, informative, and beneficial.
My husband and I thank you for your generosity in doing so in record time.  My overall experience with the technology platform was super positive. The system was user friendly. . The site is fantastic, and I would be happy to recommend it.
-Shivangi Mehta

We really ran out of options when a family member was quarantined and my Uncle's situation started getting worst. With our inability to get him to a doctor we explored online consultation but the majority of online consultations did not straightforward connect us with a specialist. In the midst of all frustration I stumbled on Second Medic online. The best thing was that in the first call itself I was able to connect with the specialist. Not only that the specialist was available on short notice but there was a quick turnaround when new reports came in. When life throws you new challenges you definitely need companies like Second Medic who can make it easier for you. Thanks, Second Medic for the fantastic job and always watching our back. Recommend you guys all the way.  regards, SS
-Sudhakar Shetty

I want to thank you for the second opinion Second Medic. it not only helped me but my  doctor as well  (who needed the right info) and the physical threrapist who was trying to help me..the info everyone needs. with back muscle atrophy, while I cant recover all..I can exercise specifically or target. For my treating doctors..at least they know the situation and may have ideas for treatment and what kind of improvement to expect.
-Kedar Shah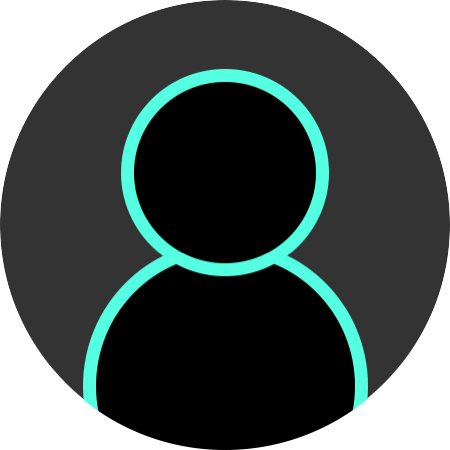 Someone referred me to Second Medic in last moment. I opened the app and uploaded a several photos of my skin. About a couple of hours after requesting the visit, I received a notification that my condition had been reviewed and ready to debrief. I got on a video call which was such seamless and the platform was super easy to use.  The message from the dermatologist was easy to understand and felt personalized and cared.
-Anand Chaterjee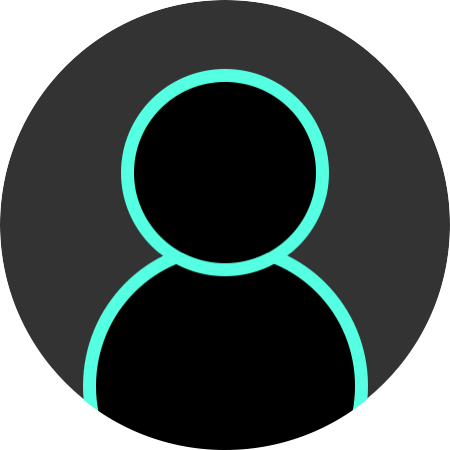 Brilliant to stay home and receive care instead of going to a doctor's office with other sick people. Warm and comfortable care at home, on my time. They are the best second opinion company currently in India because of the best cancer specialists and medical consultation platform is easy to use.
-Vinod Saxena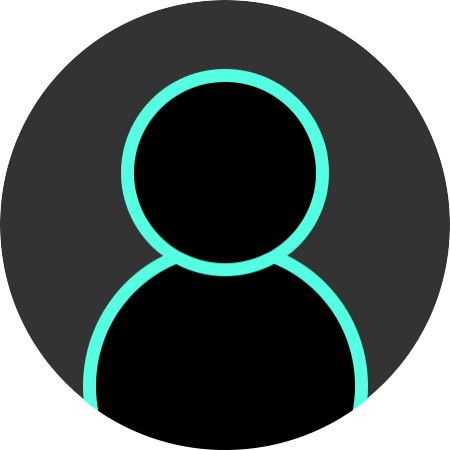 It will be only fair to say that Second Medic has helped me begin to rebuild my life while letting go of the fear and anxieties that were holding me back. During the lockdown, it was really scary and depressing and glad I could reach out to Second Medic for the Medical consulting with their specialist. Their online medical consultation process is very simple and effective for followups as well. They have the record which we is portable. 
-Ravi Thete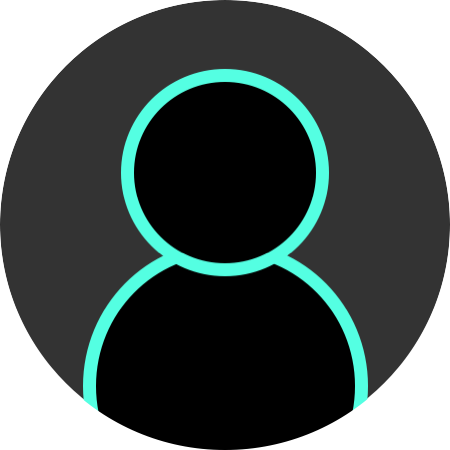 During COVID times it is so nice to stay home and receive care instead of going to a doctor's office with other sick people. Warm and comfortable care at home, on my time. It cannot get better than that. Huge thanks to Second Medic for the comforting medical second opinion. The medical consultation and follow up was very helpful.
-Ramesh Cherywala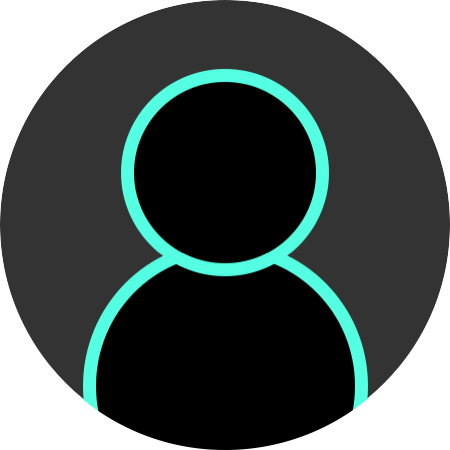 "Second Medic team was Prompt, professional, attentive to my needs. I was a wreck during COVID19 and not help in sight. I received a second opinion in an impossibly short time, giving me the confidence to continue with surgery. There is no way this could have been done face-to-face. Thank you to everyone involved. Recommend Dr Mishra for sny situation where you feel hopeless and need a meaningful medical consultation.
-Sheesha D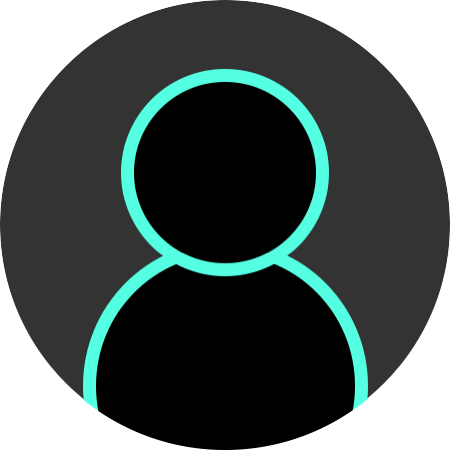 "I was experiencing anxiety and sheer panic when I woke up with a high fever during the lockdown. The fear of having a Coronavirus infection jolted me from inside. I couldn't wait till morning to connect with a specialist and get a consultation on my fever and rash. I looked for any clinic/hospitals around where I could reach out and speak to someone but surprisingly at this odd hour, there was no one. Finally, I started to look for online medical opinion. That's when I found Second Medic and a few others. I finally landed with Second Medic because none of the other Telemedicine companies could offer me instant help. Thanks, Second Medic for coming to my rescue. 
-Diksha Patel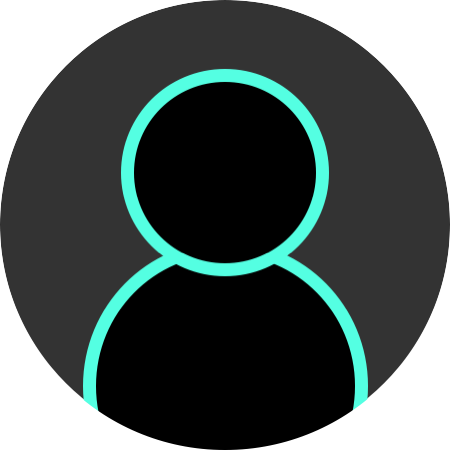 "I had no worry at all because of the medical second opinion I had received in my report and the expert surgeon who reviewed my case. I was worried with the post-surgery recovery issues and unsure if the surgery went alright. I would have paid any price for the peace of mind I got consulting with Second Medic and getting the medical consultation and free follow-ups. 
-Sandesh Tehri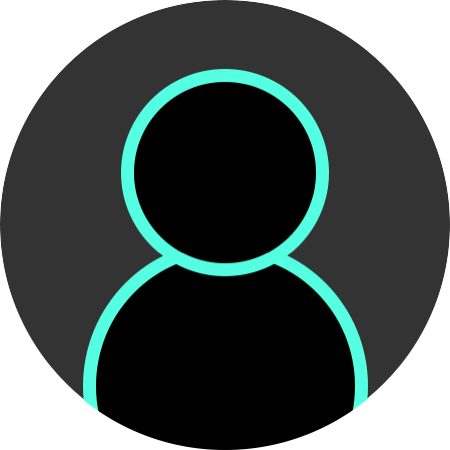 Met an accident couple of months ago I woke up to horrible back pain the next day. I explained my symptoms to the Second Medic doctor and he suggested that a video call, showed me a few exercises. Had a long recovery process but the improvement was measurable over last two weeks. Couldn't have gotten anywhere without Dr Choudhry's help. He was a godsend. Video consultation was awesome.
-Mehir Raj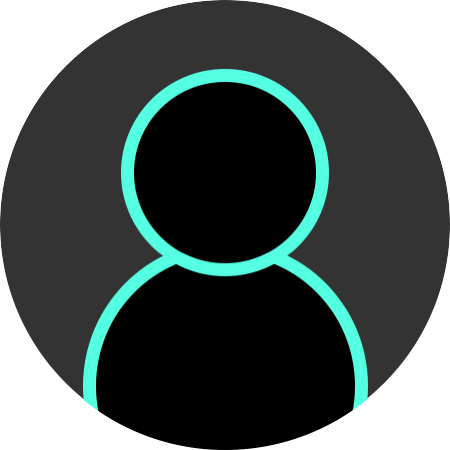 I was never big on online purchasing or consulting, Current COVID 19 lockout changed everything though. I was totally depleted in options and no one to take me to the hospital and then the scare of contracting virus. Plus I had heard horror stories on waiting at the clinic. When I searched for medical second opinion Second Medic came as one of the several options. When I called all the companies listed i was surprised with the misleading information. But when I connected with Second Medic I was pleasantly surprised with the approach and warmth. I got the best medical consultation from the Second Medic panel of doctors. always recommend them to be the first choice. 
-Leena Rastogi
I was never big on online purchasing or consulting, Current COVID 19 lockout changed everything though. I was totally depleted in options and no one to take me to the hospital and then the scare of contracting virus. Plus I had heard horror stories on waiting at the clinic. When I searched for medical second opinion Second Medic came as one of the several options. When I called all the companies listed i was surprised with the misleading information. But when I connected with Second Medic I was pleasantly surprised with the approach and warmth. I got the best medical consultation from the Second Medic panel of doctors. always recommend them to be the first choice. 
-Leena Rastogi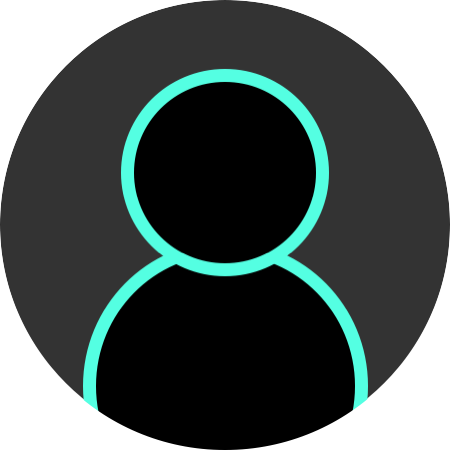 Last week of February when i got back from Delhi. Had a severe headache for three days crippling me completely. Unable to meet any doctor, looked online and finally found Second Medic. Sorted all the issues in the hour of lockdown. Medical consultation was easy and Doctors involved could conduct teleconsultations using Video that I never had imagined before. Thanks Second Medic for the quality of doctors and connecting at personal level. 
-Vaishali Datar
When it comes to telemedicine I love being able to talk to a doctor 24/7. Secondmedic gives me peace of mind knowing there is a doctor I can talk to any time. More importantly, I know that I can connect with a superspecialist and I can get the best possible advice,. With medical scenarios changing every day, online medical consultation is the only way to prevail. Thanks, second medic for the peace of mind and connecting me with worlds best surgeons and medical experts for advice. 
-Revati Iyer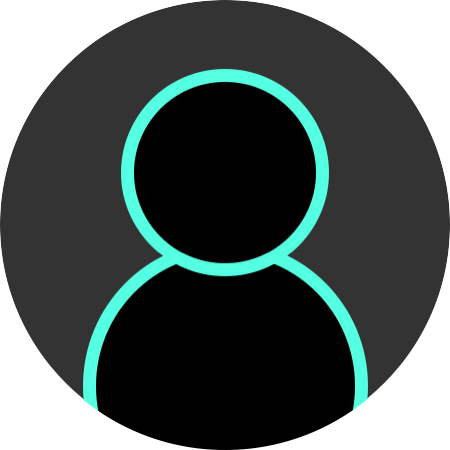 I was able to visit with a doctor, have a prescription sent to my pharmacy, and it was amazing that I could do it all from the comfort and privacy of my own home. Medical consultation was such an easy and comforting. The personal touch and engagement of specialist doctor made such a big difference. I can undoubtedly say that Second Medic has the best online doctors and provide the best medical second opinion. 
-Riya Mathur
My surgeon's who operated on me said my post-op wound was healing normally. Unconvinced, I signed up for Second Medic where I was told to treat ASAP with antibiotics. Second Medic helped me talk to my surgeon, who later mentioned the infection was caught just in time. Medical consultation was timely, accurate, and effective. I will not trust anyone else with a medical second opinion in my lifetime excluding Second Medic specialists. 
-Nirav Panjiar
I was caught in flux deciding whether to have a major elective surgery for my daughter and we struggled with the decision for many sleepless nights. We searched for best options for medical second opinion and good medical consultation company, Then we got a second opinion from Second Medic that allowed us to be confident that we were making the right decision for our child.
-Sanjeev Sanyal
Thanks to Consultant Dermatologist in your team, I had taken multiple medical opinions but there was no improvement in my hair fall, now its much better. I am going to remain with the doctor although I realize its online.
Mr.Bajaj
-Mr Bajaj
My son was such a good athlete, met with a bizarre accident which pushed him to coma, I was unable to get the right consultation till date. I ended up talking to Second Medic and not only the second opinion process was clear and simple to follow but the end result was very satisfying as I got the answers I was looking for. There are so many healthcare professionals who never live up to the reputation they have earned and we lose the trust. The dedication of Second Medic team was phenomenal in terms of diving right into my shoes and solving my problem. God bless them.
-Maurice
Couldn't understand my palpitation with hours of conference calls and webinars which didn't work so well during the lockdown. It started getting worst and finally started looking for online consultation platforms for a medical opinion. One after another tried several and couldn't get any relief. Finally, I was able to connect with Dr. Alok and not only he understood the issue in the first few minutes of the online consultation but made some recommendations that turned things around. Glad there are second opinion services like. Second Medic which is different than others. Will always recommend them for any regular and urgent issues. 
-Vishal Bhardwaj
It was late May when I started feeling feverish and. got worried about the possibility of COVID, I immediately connected with my regular doctor who didn't want to see me in person. When I ran out of  choice I turned online and found Second Medic, Not only i found the chat bot very easy to use but got a proper consultation which settled my fears conclusively. Fantastic job Second Medic Team !
-Kiran Patel
"A couple of months ago I woke up to piercing and extremely painful back pain. I explained my symptoms to the Second Medic doctor and he suggested that I need to get a few tests done immediately and if the pain persists go to ER.  As suspected and advised it turned out I had kidney stones. Had it not been for Second Medic I probably would have gone from bad to worst. Huge thanks for the urgent medical opinion with the panel and fast-tracking the consultation.  Thanks Second Medic.
-Shahi Ranjan
Special Offer !!
We want to ensure you stay healthy
Register to get Free Preventive health care for life !
Register Now