Second Medic Health insurance
Empower Your Health: Start Your Insurance Journey
Safeguard Your Well-being: SecondMedic Health Insurance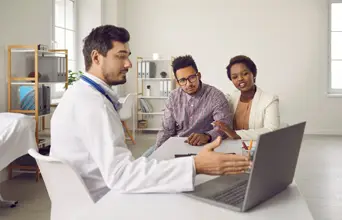 Connect with Our Health Insurance Specialist Today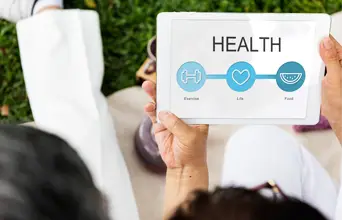 Prioritizing Your Wellness: Our Doctors Minimize Unnecessary Tests and Medications
Enjoy Comprehensive Yearly Membership for Medical and Hospital Expenses Coverage
Medical / OPD
See a doctor at any Health Hub or our Online Clinic as many times completely free

Free medicines and tests that the SecondMedic doctor recommends

Visit a specialist doctor anywhere and get all the bills reimbursed

Get treatment for small issues to serious problems all in one place
Hospitalization / IPD
Group health insurance provided by Care Insurance, a top IRDAI registered health insurance company

Cashless hospitalization in 10,000 hospitals and reimburse bills from hospitals pan India

Choose health insurance up to ₹55 Lakhs and have accidental insurance up to ₹5 Lakhs

Get maternity, single private room, ambulance and 80D tax-saving benefits
15,000+
Memberships
Added
10,000+
Consultations
Completed
Happy Members Speak Out!

"What sets Secondmedic apart is their commitment to personalized care. They take the time to understand your unique medical needs and tailor their approach to ensure that you receive the best possible care. I never felt like just another patient - I felt like I was being treated as an individual with specific needs and concerns."
By Jaidev Das

"I cannot recommend Secondmedic enough. Their team of medical experts are top-notch and provide exceptional care and support to their clients. From the initial consultation to the final evaluation, I felt like I was in good hands every step of the way."
By Rishi Kumar

"Thanks to Secondmedic, I now feel more confident and empowered in managing my health. I would highly recommend their services to anyone who is seeking a second opinion or additional support in navigating the healthcare system."
By Maya Vishwakarma
Frequently Asked Questions
SecondMedic Health Insurance stands out thanks to its unique blend of comprehensive coverage and personalized care. We prioritize your well-being by offering tailored health insurance plans that cater to your specific needs. Our network of top-tier healthcare providers ensures you receive the best medical attention, making your health our top priority.
Absolutely! SecondMedic believes in flexibility. You can tailor your health insurance plan to fit your lifestyle and budget. Whether you need extensive coverage for a growing family or a plan that caters to your individual needs, SecondMedic offers a range of customizable options to ensure you're covered, no matter what life throws your way.
We understand that navigating the claims process can be overwhelming. That's why SecondMedic Health Insurance is committed to making it as simple as possible. With user-friendly online tools and dedicated customer support, filing a claim is hassle-free. Plus, our fast processing times mean you'll get the reimbursement you deserve without the wait.
Yes, it is! SecondMedic is dedicated to providing high-quality health insurance that won't break the bank. We offer competitive pricing and various payment options to ensure you have access to the coverage you need at a price you can afford. Our commitment to affordability sets us apart from the rest.
At SecondMedic, we believe that prevention is key to a healthy life. Our health insurance plans include preventive care services, such as regular check-ups, vaccinations, and wellness programs. We empower you to take charge of your health, helping you stay proactive in managing your well-being.