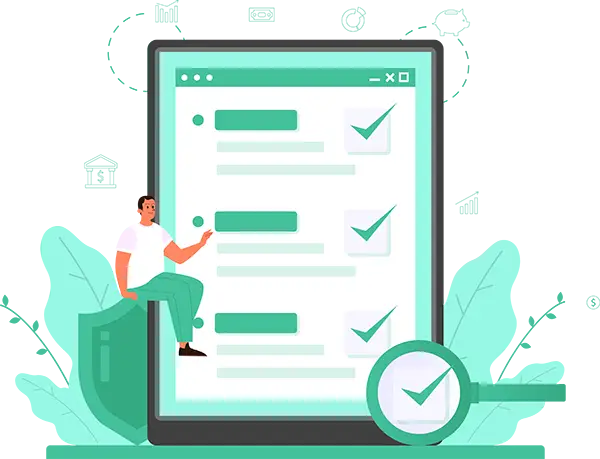 Second Medic Benefits
Secondmedic provides healthcare providers with an efficient and precise way to access mobile phlebotomist & other Home Health network services - all through one convenient app. Our proprietary system validates each practitioner, ensuring patients receive the care they need when they need it from fully licensed professionals. Through Secondmedic's marketplace of accredited providers, customers have a range of options tailored specifically to their needs!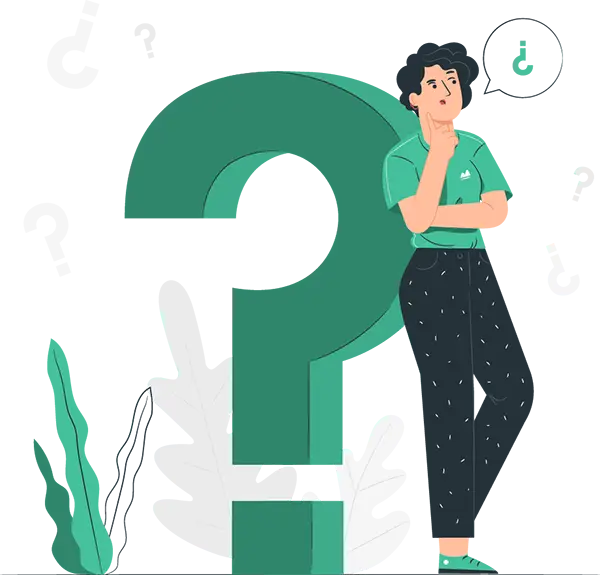 Problems We Will Help Solve
Secondmedic provides an innovative solution to the challenges faced by many providers, patients and health care organizations. Our platform guarantees Phlebotomy and other Home Health Network services nationwide while streamlining access for both insured and uninsured across all 28 states in India. In addition, Secondmedic is bridging the gap between busy lifestyles or limited resources with its mobile phlebotomist services; giving customers a hassle-free experience when it comes to annual tests! We are also helping Providers stand out from larger corporations through our marketing solutions – no budget required!
We'll Ensure You Always get the Best Results
Secondmedic's vision of revolutionizing healthcare in India by connecting a network of phlebotomists around the country is sure to bring about excellent results. Our mission as a technology company is to provide an efficient and reliable platform, enabling our customers with convenient access to quality services which will enable them with greater control over their health needs.
Labs
Local and national labs can now receive expert help to quickly collect and deliver vital blood samples, thanks to skilled phlebotomists. This innovative solution ensures healthcare providers are well-equipped with the medical resources they need!

Phlebotomists
Join the league of elite Phlebotomists, providing essential patient care. Take your place in a trusted network and make an impact on local communities through cooperation with Doctors, Labs, and Patients alike!

Patient Support
Receive the highest quality of Patient Support with just one click. Our experienced Phlebotomists, verified and approved by your doctors, are available around-the-clock to provide you with personalized healthcare services when it matters most.
Extensive use of On Demand Technology with extraordinary impact on our communities
Our innovative On Demand Technology is revolutionizing the way healthcare providers care for their patients, conduct clinical studies and launch new products. Our cutting-edge platform enables mobile phlebotomists to access advanced tools that are having a tremendous effect on our communities. By leveraging On Demand Technology, we are creating remarkable changes in our healthcare communities. Through our platform, medical providers have access to innovative mobile technology and tools that allow them to better manage their patients' care while initiating new clinical studies or introducing brand-new products with the help of Home Health Network.
End-to-end solution for every Healthcare Delivery and Collection Business
Secondmedic offers a healthcare delivery and collection platform to help you maximize efficiency, drive sales, and provide superior customer service. Our centralized view allows businesses to manage their operations more effectively while our advanced phlebotomist tracking ensures that field technicians have everything they need at the ready for successful sample deliveries on time. We also offer customizable alerts as well as direct communications between managers, dispatch teams, and customers so your business can stay organized each step of the way. Take advantage of Secondmedic's suite of applications specifically designed with all your operational needs in mind!
On Demand at home Paramedics Network
Mobile Acupuncture, a centuries-old Far East technique that provides relief from pain and anesthesia through the insertion of thin needles into specific points on the skin. Experience this time-tested form healing in an innovative way with mobile acupuncture!
Secondmedic offers a unique form of psychotherapy that unlocks the intrinsic and personal power contained within each individual's creative expression. Through art or craft, people can explore their innermost feelings with an experienced therapist for deeper insight into themselves - giving them clarity to navigate life more effectively.
A critical field of medicine, cardiology examines the physiology and pathology behind heart-related conditions in order to diagnose causes for physical ailments. This can include angina, abnormal rhythms or rheumatic disease among others that are characterized by illnesses related to vessels or blood circulation. Diagnostic imaging such as radioactive material further assists with determining severity levels while aiding treatment methods including identifying various types of cancers and neurologic disorders.
Offering personalized care to those who need it most, Adult Family Care Home is a residential home that provides its residents with the highest quality of service available. Its skilled caregivers provide in-home assistance and support for up to five individuals on an individual basis – ensuring they have everything they require while being surrounded by attention and compassion
With Mobile Child Care, parents now have the convenience of quality childcare solutions they can rely on - empowering them to be more productive in their daily lives.
Secondmedic provides professional mobile chiropractors to help you maintain your health through natural means. Utilizing an effective system that focuses on the recuperative powers of the body and its relationship between musculoskeletal structures, Secondmedic ensures holistic wellbeing with certified practitioners.
Mental Health Counseling, now made more accessible with a mobile license professional. Get personalized support and knowledge to help you understand your mental health needs and take active steps towards achieving betterment
With Mobile Delivered Meals, never worry about sacrificing nutrition when time is short. Enjoy meals that send flavor and nourishment directly to your door!
Developmental-Behavioural Pediatrics (DBP) is a specialized field of pediatric medicine focused on helping children and their families manage, understand, and treat conditions related to developmental delays or disabilities. With the assistance of knowledgeable specialists providing tailored advice for every situation, achieving optimal care in the comfort of home has never been easier!
Professional Secondmedic At the forefront of health care, Mobile Diabetic Educators equip individuals with specialized knowledge and expertise in nutrition to craft diets tailored for both healthy and ill persons. Through one-on-one education programs they offer support customised towards those suffering from diabetes; making invaluable contributions to helping them manage their condition more effectively.
Secondmedic is proud to offer a specialized service of Mobile Dieticians, who are professionally trained and experienced in the field of nutrition. Offering unique insight into dietary needs for both healthy individuals and sick patients alike, our dieticians provide quality care with tailored solutions that ensure your health goals can be met.
With Mobile Doctor's Virtual Visit Services, you can conveniently access health-related services and resources from the comfort of your own home. Our revolutionary technology makes it easy to get personalized care when – and where –you need it most!
Secondmedic is a speciality within the medical field that utilizes electricity to detect and diagnose disease states in organs. Its main focus lies on understanding the electrical conduction system of the heart, from its pacemaker impulses to how those signals influence cardiac muscle contraction — so it can be safely said that this area of medicine has an invaluable role for cardiology patients everywhere!
Training services for individuals who provide unpaid support, training, companionship or supervision to enrollees. These agencies are authorized to provide day habilitation services to developmentally disabled individuals who live in their homes. The function of day habilitation is to assist an individual to acquire and maintain those life skills that enable the individual to cope more effectively with the demands of independent living. Also to raise the level of the individual's physical, mental, social, and vocational functioning
Through mobile genetic counseling, scientific professionals can effectively study and manage the inherited or partially-inherited diseases from infancy to adolescence. Specializing in understanding etiology, pathogenesis and natural history of human sicknesses related to genetics, certified clinical geneticists are prepared with techniques that diagnose medical conditions accurately as well as provide meaningful advice for patients' futures.
Health Educator,Medicare Diabetes Prevention Program (MDPP) is an expansion of the Diabetes Prevention Program (DPP) model test, which was tested through the Center for Medicare and Medicaid Innovation's Health Care Innovation Awards. The clinical intervention consists of a minimum of 16 intensive "core" sessions of a Centers for Disease Control and Prevention (CDC) approved curriculum furnished over six months in a group-based, classroom-style setting that provides practical training in long-term dietary change, increased physical activity, and behavior change strategies for weight control.
At Secondmedic's Adult Day Care, we provide members with the necessary assistance they need to take care of their home and live comfortably. Our team is dedicated to aiding them in meal preparations as well as tackling any laundry or light housekeeping tasks that may arise.
Hospitalists are instrumental in providing compassionate care to those who require hospitalization. From emergency medical attention and critical care, all the way through post-ward recovery support; Hospitalists act as the attending physician for hospitalized patients - ensuring that they receive specialized treatment throughout their entire stay.
An individual trained to provide breastfeeding assistance services to both mothers and infants. Lactation Consultants are not required to be nurses and are trained through specific courses of education. The Lactation Consultant may have additional certification through a national or international organization.
Secondmedic provides Mobile Marriage and Family Therapy, a specialized practice designed to provide psychotherapy for the wellbeing of families or marriages. By focusing on the interaction between individual personalities, behaviors and psychopathologies in relation to familial dynamics, Secondmedic strives to improve overall family health through treatment plans tailored towards each unique situation.
Unlock your body's potential and natural ability to heal with Mobile Massage Therapy Paramedics. Our massage techniques reduce physical pain, improve circulation, eliminate stress and can bring about lasting immunity from ailments! Step into a journey of healing today for the ultimate in therapeutic relief.
Mobile Nephrology is a revolutionary branch of medicine utilizing advanced technologies to diagnose and treat kidney-related medical issues, such as high blood pressure and electrolyte imbalances. By bringing healthcare services straight to the patient's home or workplace, Mobile Nephrology offers an invaluable resource for those with limited access to specialized care.
Mobile Nurse Message Therapy is a holistic, hands-on approach to restoring wellbeing. Using rubbing, pressure, friction and expert kneading techniques our therapists help soothe physical discomforts from disease or disorder - providing relief and rejuvenation for the body mind.
With the expertise of professional occupational therapists, children with social-emotional, physical, cognitive and communication difficulties can receive individualized help to reach their fullest potential. Through skilled assessment and intervention techniques this therapy is geared towards providing a child aged 0 – 18 years old with functional skills needed for everyday activities or "occupations" as well as ensuring success in school settings such making progress academically or developing necessary learning strategies. Medical professionals specializing in pediatric physical therapies are also dedicated to helping young patients through diagnosis evaluation that result in positive environmental changes which allow them to lead more enjoyable lives.
With Mobile Personal Care, you can receive comprehensive help with bathing, dressing and eating - as well as get assistance in your personal hygiene. A housekeeping aide is also available to make beds and keep up cleanliness within the home. Take back control of looking after yourself today!
Our expert phlebotomist network partner team are available around the clock to help doctors with stat or routine orders. We will process your lab order within 24 hours, never compromising on specimen integrity while monitoring patient therapeutic drugs efficiently and accurately. Through our mobile collection service, you can access professional assistance from anywhere - home, office space or a medical facility like an assisted living centre!
Physical Therapists are on the team of Mobile Paramedics dedicated to ensuring movement system management, such as through expertly applied therapeutic exercises and physical modalities. They further work towards injury prevention, functional limitation mitigation and patient education in order to foster a better quality of life.
Professional Secondmedic are trained and certified healthcare professionals who bring a physician's expertise to underserved areas. Licensed to take histories, examine patients, diagnose and treat common medical concerns all under the guidance of a doctor, these specialists have extended their physicians' ability to provide quality care from any location.
Pediatric physical therapy offers a specialized form of healthcare to support the development and growth of children from infancy into adolescence. This includes diagnosis, evaluation, assessment, goal-setting and intervention for any functional limitations or disabilities due to trauma, disorders or disease processes.
Expert medical practitioners specializing in podiatry provide the highest level of care for patients with foot-related ailments. From diagnosis to surgical, mechanical and adjunctive treatments, these mobile paramedics are dedicated to restoring optimal health and well-being through their knowledge of this highly specialized field.
With Secondmedic, you can now provide X-Ray services to your patients with the convenience of a portable supplier. Our mobile unit offers fast and affordable imaging solutions for any healthcare setting. Experience unparalleled service today!
A Mobile Primary Care Nurse Practitioner is a highly qualified professional who brings primary care services direct to clients. These registered nurses have undertaken advanced study in nursing and dedicating their expertise to ensure the highest quality of individualized healthcare for specific groups. With independent practice capabilities, these experts bring essential medical attention right where it's needed most!
A primary care physician (PCP) acts as the first point of contact in caring for a patient's medical needs. They provide comprehensive, long-term health services regardless of condition or area of focus, ensuring continuous support and well-being throughout every stage. Now with Mobile Primary Care Physician Assistants available, individuals have greater access to personalized healthcare solutions even when traditional settings may not be possible!
Secondmedic offers expertise in the diagnosis, management and treatment of Chronic Obstructive Pulmonary Disease (COPD) - an umbrella term for a group of serious and potentially fatal lung diseases. COPD is one of India's top four causes of death with symptoms such as increased breathing difficulty due to airway obstruction, extended expiration time during respiration and loss in normal elasticity within the lungs. Our pulmonologists use specialized testing methods including breath analysis to effectively determine patient status before providing treatments capable not just managing disease but increasing quality-of-life throughout affected individuals.
With Radiation Therapy, cancerous tissue is targeted with controlled doses of radiation to effectively treat and/or palliate a range of cancers. Delivered through either internal or direct tumor methods, this treatment utilizes powerful energy rays to combat various types including bone tumors, brain metastases, breast cancers and lymphoid malignancies.
Radiologists utilize therapeutic radiology services to diagnose and treat medical conditions, injuries, or illnesses. Through the use of a low-dose x-ray system called mammography - radiologists can detect abnormalities in female patients earlier than ever before to better track and manage these diseases.
A Registered Nurse is a health care professional who has completed the necessary education and training to provide high-level care. Licensed in their state, they use compassionate yet diligent skill sets to ensure that patients receive quality attention on mobile visits.
Secondmedic offers a specialized program of care for those suffering from spinal and head injuries, with thorough rehabilitation to help patients reach their fullest potential.
At Secondmedic, we specialize in providing innovative care and treatment for the most delicate of patients - premature newborns, infants and children. Our dedicated team has extensive experience with mechanical ventilation support as well as diagnosis-driven treatments that focus on preserving pulmonary function across various respiratory diseases or disorders.
Secondmedic is a professionally trained and certified team working in conjunction with health care organizations to ensure the highest possible level of safety during surgeries. Quickly delivering quality diagnostic and preventive services, they are dedicated to providing patients with peace-of-mind when it comes to their surgical care.
Secondmedic is an independent diagnostic testing facility (IDTF) providing crucial services for patients in need of diagnostic tests. Unlike a physician office or hospital, it is owned by neither--allowing its sole purpose to remain focused on furnishing only the most reliable and accurate results.
With a passion for travel and healthcare, Mobile Travel Nurses are a vital cornerstone of the medical industry. Bringing their expertise to locations around the country to provide patient care, these professionals offer uncompromising excellence in an ever-changing environment.
Secondmedic specializes in providing comprehensive medical care for the urinary and reproductive health of both men and women. We specialize in diagnosing and treating any conditions affecting the kidneys, ureters, bladder, urethra or male genital tract with expert accuracy.
Secondmedic specializes in the diagnosis and treatment of various heart- and circulatory system-related conditions, from atherosclerosis to cardiomyopathy. We also specialize in neurology, providing care for vascular events that affect the brain or spine – including ischemic strokes, intracranial hemorrhage, spinal cord ischemia and more.
Secondmedics specialize in gathering crucial information to assist medical professionals with diagnosing a patient's condition. By operating sophisticated ultra-sound devices, they create vivid images of internal organs - all while utilizing high-frequency sound waves. For this role and its many responsibilities, Secondmedics also go by several other titles such as ultrasound techs, diagnostic sonographers and simply 'sonographers'.