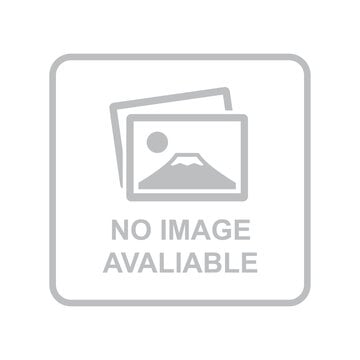 DOXYLA-B6 PLUS 10TAB
Brand: Wellness Forever
14 Reviews
Rs. 56.10

Prescription required on this product.
Support 24/7

Call us anytime

100% Safety

Only secure payments

Hot Offers

Discounts up to 80%
Key Ingredients
Doxylamine (10mg) + Vitamin B6 (Pyridoxine) (10mg) + Folic Acid (2.5mg)
Storage- Keep it in cool and dry place below 30°C
Consume Type- Oral
Description
Doxyla-B6 Plus 10Tab is a combination medicine used to treat nausea and vomiting during pregnancy. It prevents the feeling of nausea and sickness in pregnant women. It also provides nutrition to the body. It is an antiemetic medicine which is a
combination of two drugs, namely: Doxylamine succinate and Pyridoxal-5-phosphate (vitamin B6). Doxylamine succinate belongs to the class of antihistamines that works by blocking the natural chemical (histamine) in the body, thereby preventing nausea and vomiting. Pyridoxine/vitamin B6 deficiency may cause nausea and vomiting during pregnancy. Pyridoxal-5-phosphate works by increasing the level of vitamin B6 in the body and thus treating nausea and vomiting during pregnancy.
Key Benefits
Treatment of Nausea and vomiting in pregnancy
Directions for use
It should be taken as directed by your doctor and in the prescribed quantity.

Swallow it as a whole with a glass of water. Do not cut, break or chew the medicine.

It would be best if you take it at a fixed time for optimal results.

Keep it away from the reach of children

Do not use expired medicine.
Safety Information
Tell the doctor about the medicines, supplements, or herbals you are currently taking or might take to avoid possible interaction.

If you have missed any dose, take it as soon as you remember. If it is time for the next dose, skip the missed dose and continue your regular dosing schedule.

Doxyla-B6 Plus 10Tab may cause dizziness. Do not drive or do anything requiring concentration until you know how it affects you.

Do not take Doxyla-B6 Plus 10Tab Tablet with other sedating medications such as those for cough and cold as the combination could worsen dizziness leading to falls or other accidents.

As a precautionary measure, do not consume alcohol and quit smoking

Eat healthy food and do regular exercises.

Drink plenty of fluids to prevent dehydration.

Manage stress, eat healthily, drink plenty of water, exercise regularly, and get plenty of sleep.

Do not have large meals at a time
Side effects-
It is not necessary for everyone to experience the side effects. In case of any discomfort, consult your doctor.
Dryness in mouth

Constipation

Lightheadedness

Drowsiness
1. Can the use of Doxyla-B6 Plus 10Tab cause drowsiness or sleepiness?
Answer :- Yes, one of the common side effect of Doxyla-B6 Plus 10Tab is
drowsiness. Do not drive, operate heavy machinery or engage in other activities that
need your full attention. Do not drink alcohol or take any medicines that may depress
the central nervous system like cough and cold medicines, certain pain medicines,
and medicines that help you sleep, while you are taking Doxyla-B6 Plus 10Tab.
Severe drowsiness can happen or become worse and may cause falls or accidents.
2. Can I breastfeed while taking Doxyla-B6 Plus 10Tab?
Answer - No, it is not advisable to breastfeed while using Doxyla-B6 Plus. This
medicine can pass into the breast milk and may harm the baby. Inform your doctor
that you are breastfeeding if you are advised to take this medicine.
3. Can I take a higher than the recommended dose of this medicine?
Answer :- No, taking a higher than the recommended dose of Doxyla-B6 Plus 10Tab
can cause increased side effects. If you are experiencing increased severity of
nausea or vomiting which is not relieved by the recommended doses, please consult
your doctor for re-evaluation.