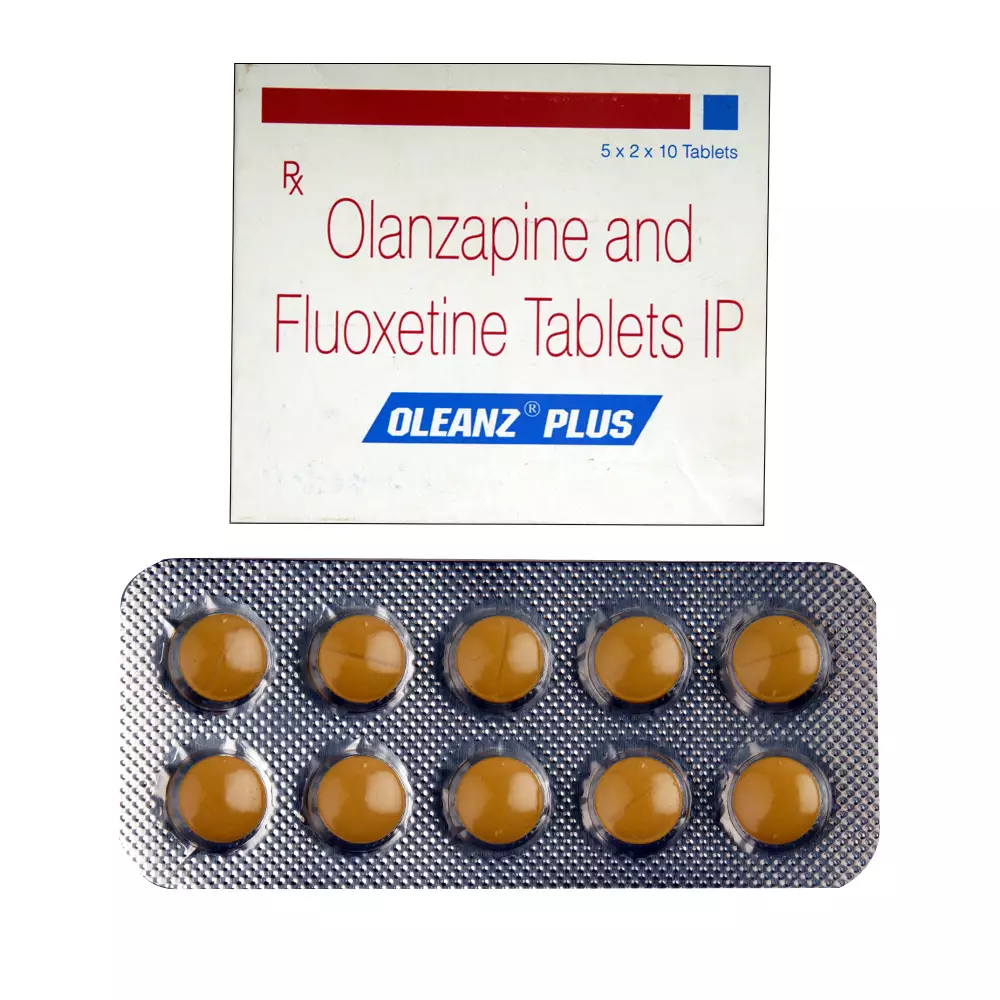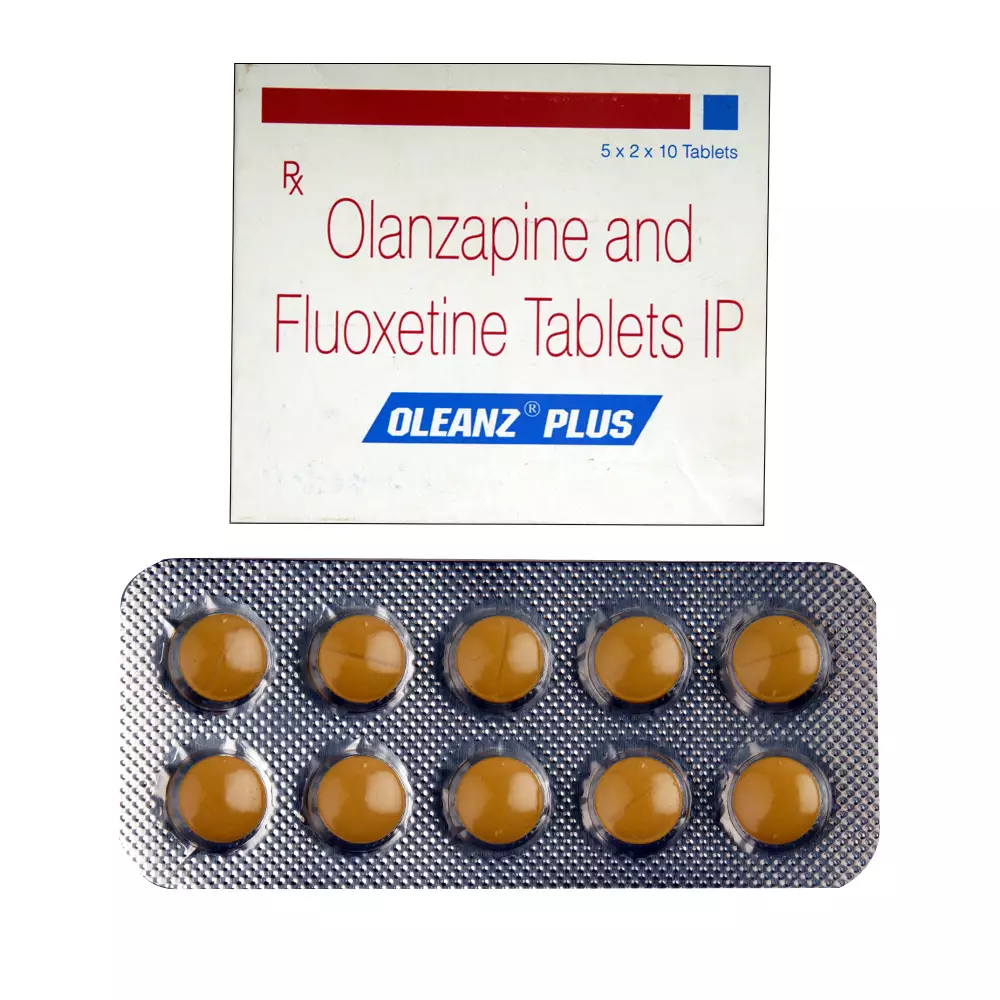 OLEANZ-PLUS 10TAB
Brand: Wellness Forever
14 Reviews
Rs. 113.00

Prescription required on this product.
Support 24/7

Call us anytime

100% Safety

Only secure payments

Hot Offers

Discounts up to 80%
Key Ingredients
Fluoxetine (20mg) + Olanzapine (5mg)
Storage- Keep it in cool and dry place below 30°C
Consume Type- Oral
Description
Oleanz Plus Tablet belongs to the class of antipsychotics, used in the treatment of schizophrenia or psychosis and bipolar disorder (manic depression). Oleanz Plus Tablet is a combination medicine. It works by helping to restore the
balance of certain natural substances in the brain. The key action of Oleanz Plus Tablet is to block some of the dopamine receptors in the brain and to correct the over activity of dopamine. On the other hand, it also has effects on other brain neurotransmitters such as serotonin (5-HT), which may also lead to its beneficial effects. Oleanz Plus Tablet may help to decrease hallucinations and help you to think more clearly and positively about yourself, feel less agitated, and take a more active part in everyday life
Key Benefits
Schizophrenia (mental illness),
bipolar disorder (manic depression)
Directions for use
It should be taken as directed by your doctor and in the prescribed quantity.
Swallow it as a whole with a glass of water with or without food. Do not cut, break or chew the medicine.
It would be best if you take it at a fixed time for optimal results.
Keep it away from the reach of children
Do not use expired medicine.
Safety Information
Tell the doctor about the medicines, supplements, or herbals you are currently taking or might take to avoid possible interaction.
If you have missed any dose, take it as soon as you remember. If it is time for the next dose, skip the missed dose and continue your regular dosing schedule.
Take it in the evening as it can make you feel sleepy.
It may take 4 to 6 weeks to experience the full benefits of the medication.
Don't drive or do anything requiring concentration until you know how it affects you.
It may cause increase in weight, blood sugar, cholesterol, and triglycerides (fat). Eat healthy and exercise regularly.
Talk to your doctor if you notice sudden mood changes or develop suicidal thoughts.
Exercise daily. Exercise is nice to relieve tension. It can also avoid the weight gain that can be a side effect of your bipolar medication.
Side effects-
It is not necessary for everyone to experience the side effects. In case of any discomfort, consult your doctor.
Drowsiness
Dizziness
Restlessness
Tremor
Stomach upset
Dry mouth
Constipation
1. Can Oleanz Plus Tablet be used for long-term?
Answer- Long-term use of Oleanz Plus Tablet may cause dyskinesia (a movement
disorder) in some cases. However, your doctor prescribes this medication if the benefits
outweigh the risks.
2. Can Oleanz Plus Tablet cause erectile dysfunction?
Answer- Oleanz Plus Tablet may cause decreased libido in men and women. It can
cause erectile dysfunction in men as it can alter testosterone levels. Consult a doctor if
you experience erectile dysfunction after taking Oleanz Plus Tablet.
3. What happens when I quit taking Oleanz Plus Tablet?
Answer- Stopping Oleanz Plus Tablet abruptly can cause withdrawal symptoms and
stopping it too early could make your illness come back. .Please consult your doctor if
you want to stop taking Oleanz Plus Tablet.
4, What is the most important information I need to know about Oleanz Plus Tablet?
Answer- Oleanz Plus Tablet may cause severe side effects, such as memory loss and
lost contact with reality. It is important to know that it may raise blood sugar levels in
diabetics as well as in patients who have never had diabetes. It can also induce weight
gain and high blood fat levels that are more common in adolescents.