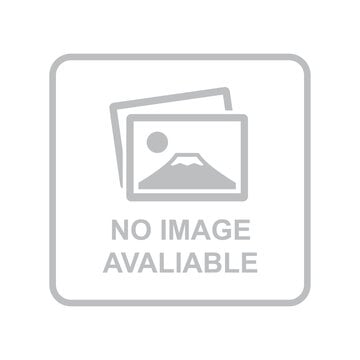 CYTOGEM 1GM INJ VIAL
Brand: Wellness Forever
14 Reviews
Rs. 5923.98

Prescription required on this product.
Support 24/7

Call us anytime

100% Safety

Only secure payments

Hot Offers

Discounts up to 80%
Description
CYTOGEM 1GM contains Gemcitabine which belongs to a group of medicines called cytotoxics. It is used alone or in combination with other anti-cancer drugs to treat various types of cancers like breast cancer, pancreatic cancer, non-small cell lung cancer, bladder cancer, and ovarian cancer. Cancer is the uninhibited and uncontrolled growth of cells in the body. Cytogem 1gm Injection interferes with the growth of DNA and RNA of the cancer cells by substituting their building blocks. It prevents the cancer cells from growing and multiplying
Key Benefits
Non-small cell lung cancer
Breast cancer
Pancreatic cancer Urinary bladder cancer
Ovarian cancer
Direction for use
Do not self-administer
It is administered to you by a trained doctor or nurse
You will always receive this injection by infusion into one of your veins
Safety Information
Use a reliable contraceptive method to prevent pregnancy while you are taking this medicine.
Inform your doctor immediately if you notice any signs of infection such as fever, sore throat, rash or severe diarrhea.
Avoid taking CYTOGEM INJECTION 1GM with alcohol as there may be an interaction, avoid tobacco.
Stay hydrated by drinking plenty of water
Meditation and yoga have also proven very effective in helping cancer patients maintain a healthy attitude and body.
Eat more lean meats, healthy fats, fruits, vegetables and whole-grain foods to give you more energy.
let your doctor know all medications you are using to avoid any contraindications
Regular blood tests are required to check your blood cells along with heart, liver, and blood uric acid levels.
Before taking it, tell your doctor if you have heart disease, liver, or kidney problems or are taking any medicines to treat infections.
It is advisable to inform the doctor if you are allergic to any of the components.
Side effects
It is not necessary for everyone to experience the side effects. In case of any discomfort, consult your doctor.
Nausea
Vomiting
Loss of appetite
Hair loss
Low blood platelets
Allergic reaction
Breathlessness
Decreased white blood cell count
Increased liver enzymes
Anemia (low number of red blood cells)
Flu-like symptoms
Blood in urine
Skin rash
Protein in urine
1. Can I use this while being Pregnant or breast feeding?
Answer- Consult your doctor if you are pregnant, planning to get pregnant, or breastfeeding.
2. Does Cytogem Inj 1 gm affect fertility?
Answer- Men taking CYTOGEM INJECTION 1GM are advised not to father a child during the treatment with CYTOGEM INJECTION 1GM and for 6months after the treatment. Consult your doctor before starting CYTOGEM INJECTION 1GM if you are planning to father a child. Your doctor may advise you regarding sperm storage.
3. I suffer from CKD (chronic Kidney disease) can I use Cytogem 1gm Inj?
Answer- If you suffer from CKD, please consult with your doctor before using CYTOGEM INJECTION 1GM and discuss any concerns with them. CYTOGEM INJECTION 1GM is to be used with caution in those suffering from kidney and liver problems.
4. Does the injection increase risk of infections?
Answer- CYTOGEM INJECTION 1GM might cause low white blood cell count leading to increased risk of infections. Consult your doctor if you have a fever, sweating, and any signs of infections.