Prescription required as per the Government regulations.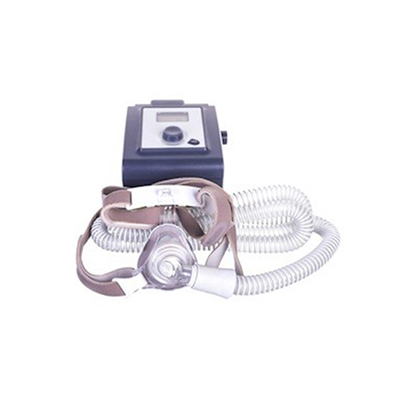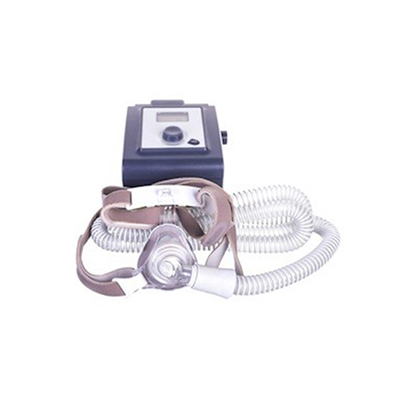 Support 24/7

Call us anytime

100% Safety

Only secure payments

Hot Offers

Discounts up to 80%
A continuous positive airway pressure (CPAP) machine is the most commonly prescribed device for treating sleep apnea disorders. A CPAP machine compressor (motor) generates a continuous stream of pressurized air that travels through an air filter into a flexible tube. This tube delivers purified air into a mask that's sealed around your nose or mouth.
To get a good night's sleep, you should purchase an CPAP machine for your home. Sleep apnea is common and affects 2% to 9%. People with this disorder have trouble breathing throughout the night because their airways become obstructed while they are sleeping which causes them not be able take in enough oxygen at one time so that way it disrupts restful slumber. 
Benefits of CPAP Machine:
Improves your ability to sleep without waking up

Lowers your risk of having a heart attack, stroke, or other cardiovascular event

Helps lower your blood pressure

Reduces daytime sleepiness

May reduce blood glucose and cholesterol levels. 
CPAP Machine Offer At SecondMedic:
We at Secondmedic ensures that you get good health products for an affordable price. We have launched a special deal on CPAP Machine which is available online with extra Rs 500/- OFF. 
Side Effects:
Discomfort and difficulty falling asleep, especially in the beginning

A feeling of claustrophobia or anxiety

Nasal congestion

Dry mouth

Nosebleeds

Skin irritation or sores where the mask touches the face.
Precautions:
Read the Manual/Label carefully before use.

Consult with doctor if any difficult after use. 

Keep away from the reach of childrens.
FAQ's:
Q1: Can the use of CPAP Machine damage Lungs?
Ans: There is no indication that CPAP can damage your lungs. Some people report a burning sensation in their lungs following CPAP use. However, this is usually the result of inhaling cold, dry air. To correct this problem, use warm humidified air instead.
---
Q2: Is the use of CPAP Machine safe? 
Ans: CPAP therapy is considered the gold-standard in treatment for obstructive sleep apnea (OSA), because it's safe, non-invasive, and– most importantly– effective.