Prescription required as per the Government regulations.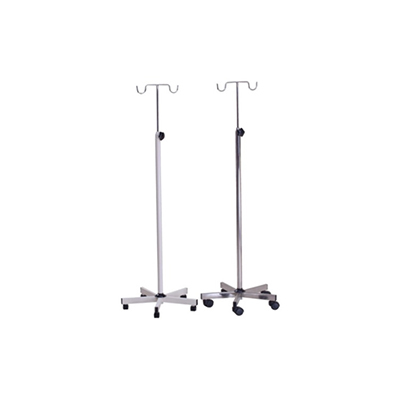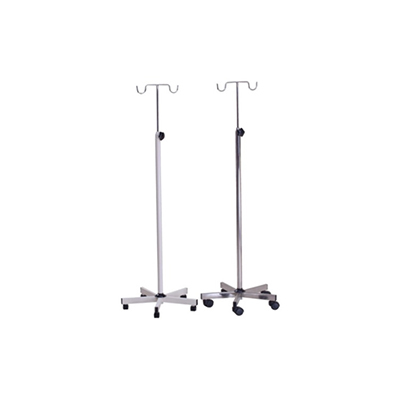 Support 24/7

Call us anytime

100% Safety

Only secure payments

Hot Offers

Discounts up to 80%
IV stands are a type of medical device that can be used to hang bags containing intravenous fluids or medicines. They're designed for the utmost hygienic purpose, saving space in your facility while ensuring patients get what they need quickly and safely. The IV stand or pole is a slender rod made either of iron, aluminium or stainless steel. More commonly the stainless steel ones are preferred.These IV stands are portable as they are equipped with 4-5 wheelbases which are stable and can move.Some IV stands have only two hooks and some have multiple hooks on the top which help in hanging multiple IV bags and are in a secured position.
Benefits of Iv stands:
 The IV pole or the stand is used for hanging the IV fluid bags which need to be administered to the patients.

Ceiling mounted IV poles are used in hospitals as they save space in small treatment rooms.

IV stands are also used for homecare purpose.
Iv stands Offer At SecondMedic:
We at Secondmedic ensures that you get good health products for an affordable price. We have launched a special deal on Iv stands which is available online with extra Rs 70/- OFF. 
Precautions:
Handle with Proper care.

If any default in product just get it replaced. 

Let doctor or nurse use it for better use. 
FAQ's:
Q1. Does an IV needle hurt?
Ans: Yes, when the skin is punctured for the first time it may hurt a little. A small IV tube is inserted and left into the arm or leg and then the needle is removed and the fluid is allowed to enter the vein. Once the needle has been removed there can be very little or no pain.
---
Q2. How do the IV fluids work?
Ans: The intravenous route (IV) is considered as the fastest way to deliver medications throughout the body as the medications are released directly into the blood circulation and show faster effect. This route of administration has been used for fluid replacement therapy, blood transfusions or for electrolyte imbalance.