Prescription required as per the Government regulations.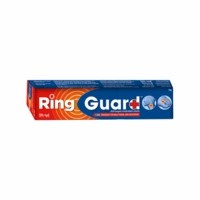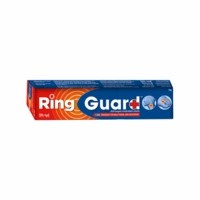 Ring Guard Plus Anti Fungal Cream Tube Of 12 G
Rs. 67.65
Support 24/7

Call us anytime

100% Safety

Only secure payments

Hot Offers

Discounts up to 80%
Ring Guard Plus Antifungal Cream is an ayurvedic medicinal anti-bacterial and anti-fungal topical application skin ointment for ringworm treatment, jock itch, psoriasis, eczema and dermatological skin infections such as dermatitis, athletes foot and dhobi's itch (tinea cruris).

Ring Guard Plus Antifungal Cream is a herbal formulation that is also beneficial in skin rash, atopic dermatitis and itchy skin. It can also be used for the treatment of pityriasis, which causes lightening/darkening of the skin of the chest, arms, legs and neck. An azole antifungal, Ring-Guard Plus Antifungal Cream prevents the growth of the fungus on your skin, thus treating the infections. Ring Guard Plus Antifungal Cream's active ingredients such as miconazole and neomycin sulfate have antibacterial properties for fast and quick action relief in ringworm treatment.
Key Benefits
Ring Guard Plus Antifungal Cream provides effective relief from fungal infections.
It helps treat mild skin infections in 7 days.
The cream is useful against an athlete's foot, itching, burning, redness and cracking of the skin.
It is effective in the treatment of fungal skin infections and superinfections caused by bacteria.
Ring Guard Plus Antifungal Cream is used in the treatment of skin infections caused by fungus. It is also used to treat fungal infections of the nails.