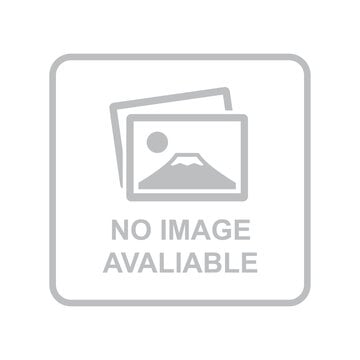 JONAC INJ 3ML AMP
Brand: Wellness Forever
14 Reviews
Rs. 4.77

Prescription required on this product.
Support 24/7

Call us anytime

100% Safety

Only secure payments

Hot Offers

Discounts up to 80%
Key Ingredients
Diclofenac (25mg/ml)
Storage- Keep it in cool and dry place below 30°C
Consume Type- Oral
Description
Jonac Inj contains diclofenac, a medicine for relieving pain and inflammation. It is used for relieving pain, swelling, and stiffness associated with various forms of arthritis, gout and ankylosing spondylitis. It is also used for relieving pain following an operation and due to dental procedures.
Diclofenac in Jonac Inj blocks the action of certain chemical substances (prostaglandins) which are responsible for pain and inflammation; thus helps to ease pain and reduce the swelling.
Key Benefits
Directions for use
It should be taken as directed by your doctor and in the prescribed quantity.
Do not self administer. Let a octor or a trained nurse administer it.
It would be best if you take it at a fixed time for optimal results.
Keep it away from the reach of children
Do not use expired medicine.
Safety Information
Tell the doctor about the medicines, supplements, or herbals you are currently taking or might take to avoid possible interaction.
If you have missed any dose, take it as soon as you remember. If it is time for the next dose, skip the missed dose and continue your regular dosing schedule.
It may cause dizziness, drowsiness or visual disturbances. Use caution while driving or doing anything that requires concentration.
Avoid consuming alcohol while taking Jonac 50mg Tablet as it can cause excessive drowsiness and increase your risk of stomach problems.
Your doctor may regularly monitor your kidney function, liver function and levels of blood components, if you are taking this medicine for long-term treatment.
Inform your doctor if you have a history of heart disease or stroke.
Side effects-
It is not necessary for everyone to experience the side effects. In case of any discomfort, consult your doctor.
Edema (swelling)
Nausea
Headache
Dizziness
Vomiting
Itching
Flatulence
Indigestion
Pain in extremities
Inj site pain, irritation
1. Is there risk associated with the use of Jonac Inj 3 ml?
Answer- The use of pain killers may be associated with the risk of conditions related to
heart, bleeding and ulcer in the digestive tract. The risk may be more when the
medicine is used for prolonged duration and in people with an existing heart condition
and with a risk factor of getting such condition.
2. Can Jonac Inj damage your kidneys?
Answer- Long-term use and high doses of Jonac Inj 3 ml may cause renal problems
such as protein or blood in urine and painful urination. Patients who are at maximum
risk of developing kidney problems include people who are dehydrated, have heart
failure, impaired kidney function, hypertension, elderly, who are on medicines which
cause excess urination (diuretics), or medicines which have significant impact on kidney
function.
3. Can the medication be used in the pregnancy?
Answer- Jonac Inj is unsafe to use during pregnancy. However, the doctor may rarely
prescribe it in some life-threatening situations if the benefits are more than the potential
risks. Please consult your doctor.
4. How should Jonac inj be administered?
Answer- Jonac Inj should only be given by a healthcare professional. It can be given
deep into the muscle (intramuscularly), preferably in buttock, under the skin
(subcutaneously), or directly into a vein (intravenously) as a bolus and not as infusion.
The dose should not exceed the prescribed quantity and injection should not be given
for more than 2 days.