Fastest Cholinesterase Test
Rs. 670
Rs. 1000
33% Off
Tests Included (0+)
Cholinesterase (Pseudocholinesterase) 
The Cholinesterase test is a blood test that analyzes the levels of 2 substances in the body that are essential in the proper functioning of the nervous system. These substances are acetylcholinesterase and pseudocholinesterase. Nerves need these substances to send signals. Acetylcholinesterase is found in nerve tissue and red blood cells and pseudocholinesterase is found primarily in the liver.
 
When is the Cholinesterase (Pseudocholinesterase) test recommended?
It is recommended:To diagnose poisoning or toxicity from organophosphates, which are usually found in pesticides. In addition, this test could be ordered to diagnose liver disease and before giving anesthesia with succinylcholine.Toxicity can follow rapid absorption of the compound in the lungs, skin, or gastrointestinal tract. The symptoms of toxicity are varied, ranging from vomiting to paralysis or coma, and depend on the compound, quantity, and the site of exposure.
 
What does it measure?
The Cholinesterase test: Analyzes the total activity of cholinesterase in the patient's blood. This is useful because if the activity is low, it is suggested an atypical enzyme variant is present and that the patient is at risk of prolonged effects from the muscle relaxants suxamethonium or mivacurium. Also, the low total enzyme activity in the people working with organophosphorus compounds on farms or in the chemical industry may indicate acute exposure.The Cholinesterase blood test is used to monitor the levels of two important transmitters in the body, viz., acetylcholinesterase and pseudocholinesterase. These transmitters help in the proper functioning of the nervous system. AChE is found in the red blood cells and nerve tissue, while PChE is found in the liver.
Cholinesterase test FAQ
1. How long will the reports take?
Answer :- You will get the reports within 3 days after the collection of the blood sample.
 
2. How often should I get tested for the Cholinesterase test test?
Answer :- The Cholinesterase test is prescribed by your doctor after completing the assessment of your condition.

3. What is the type of sample required?
Answer :- This test requires a blood sample.

4. Is fasting required for an Cholinesterase test test?
Answer :- Fasting is not required for this test.
Booking Procedure:
Fill the booking form on right side with Name, Address, Mobile no.
Blood/Urine samples will be collected from your Home address. 10-12 hrs fasting is required.
You need to make the payment by cash to OrangeHealth when Technician comes to pick up the samples OR Pay online after confirmation of booking.
Reports will be couriered at your residence in 3-4 working days if hardcopy is opted. We will email the reports within 48-72 hrs on your email address mentioned while booking.
Sample pickup at home
Online reports within 48 hours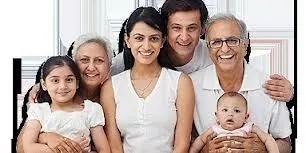 At Second Medic, we offer a comprehensive range of lab tests to help diagnose and monitor a wide variety of medical conditions. Our state-of-the-art laboratories are equipped with the latest technology and staffed by highly trained professionals, ensuring that our patients receive accurate and reliable results.
We offer a wide range of lab tests, including blood tests, urine tests, and other diagnostic tests. Our lab tests are designed to provide a comprehensive view of a patient's health, allowing us to detect and monitor medical conditions early on, and make informed treatment decisions.
We understand that lab tests can be stressful, which is why we strive to make the process as easy and comfortable as possible for our patients. Our team of friendly and compassionate professionals are always available to answer any questions or concerns that our patients may have.
At Second Medic, we are committed to providing the highest quality lab tests and personalized care to our patients. We believe that every patient is unique and deserves a personalized approach to their healthcare, and we work closely with our patients to develop individualized treatment plans that meet their specific needs.
If you are in need of lab tests, we invite you to schedule an appointment at one of our convenient locations today. Our team looks forward to serving you and helping you achieve optimal health and wellness.