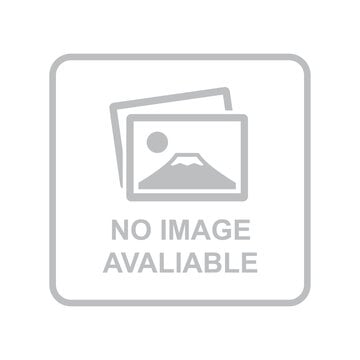 VOLGA-M 0.3MG 10TAB
Brand: Wellness Forever
14 Reviews
Rs. 60.15

Prescription required on this product.
Support 24/7

Call us anytime

100% Safety

Only secure payments

Hot Offers

Discounts up to 80%
Key Ingredients
Metformin (500mg) + Voglibose (0.3mg)
Storage- Keep it in cool and dry place below 30°C
Consume Type- Oral
Description
Volga M 0.3 Tablet belongs to the class of anti-diabetic drugs. It is used in the treatment of type 2 diabetes mellitus. Diabetes mellitus is a metabolic disease that causes high blood sugar levels.
Volga M 0.3 Tablet is composed of two medicines,voglibose and metformin. Voglibose is a alpha-glucosidase inhibitors. It is used in the treatment of diabetes mellitus and acts by delaying glucose absorption. Metformin belongs to the class of biguanides and is used to manage blood sugar levels, particularly in obese patients.
Key Benefits
Antidiabetic- Type 2 diabetes
Directions for use
It should be taken as directed by your doctor and in the prescribed quantity.
Swallow it as a whole with a glass of water with food. Do not cut, break or chew the medicine.
It would be best if you take it at a fixed time for optimal results.
Keep it away from the reach of children
Do not use expired medicine.
Safety Information
Tell the doctor about the medicines, supplements, or herbals you are currently taking or might take to avoid possible interaction.
If you have missed any dose, take it as soon as you remember. If it is time for the next dose, skip the missed dose and continue your regular dosing schedule.
It can cause hypoglycemia (low blood sugar level) when used with other anti diabetic medicines, alcohol or if you delay or miss a meal.
Always carry some sugary food or fruit juice with you in case you experience hypoglycemia symptoms such as cold sweats, cool pale skin, tremor, and anxious feeling.
Monitor your blood sugar level regularly while taking this medicine.
Tell your doctor immediately if you experience any deep or rapid breathing, persistent nausea, and vomiting or stomach pain as Volga-M 0.3 Tablet may cause a rare but serious condition called lactic acidosis, which is an excess of lactic acid in the blood.
Avoid alcohol and try to quit smoking
Do regular exercises and maintain body weight
You should not take it if you have type 1 diabetes mellitus
Side effects-
It is not necessary for everyone to experience the side effects. In case of any discomfort, consult your doctor.
Diarrhoea
Nausea or vomiting
Dizziness
Stomach pain
Low blood sugar levels (hypoglycaemia)
Lactic Acidosis
Weakness
Chest discomfort
Headache
Heartburn
Swollen joints
Loss of appetite
Change in taste
1. What diet should I follow if I have diabetes?
Answer-Diet should be high in fibre, low in fat with adequate protein, carbohydrates,
vitamins and minerals. Maintain the regular meal timings and try to have soups and
saladsDiet should include boiled, steamed, or baked food. Ensure moderate use of
edible oils (groundnut oil, olive oil), very less use of ghee and butter. Drink at least 8-10
glass of water daily. Carry fruit or low calorie high fibre biscuits while travelling.
2. What is hypoglycemia? Can Volga-M0.3 Tablet cause hypoglycemia?
Answer- Hypoglycemia refers to low blood sugar levels. Volag-M 0.3 mg can cause hypoglycemia. The symptoms of hypoglycemia include nausea, headache, irritability,hunger, sweating, dizziness, fast heart rate, and feeling anxious or shaky.Hypoglycemia can occur if you miss or delay your food, drink alcohol, over-exercise, or take other anti diabetic medicine along with this medicine.
3. When should I have check up of HbA1c (Hemoglobin A1c)?
Answer- If you have been affected by diabetes, you should have a test of HbA1c once
in three months.
4. If my blood sugar level suddenly goes down, then what should I do?
Answer-In case you feel that your blood sugar level is going down and you are feeling
weak, immediately eat sugar candies or drink sugary beverages. It will help to balance
the blood sugar levels in your body. So, it is advisable to keep sugar candies with you.