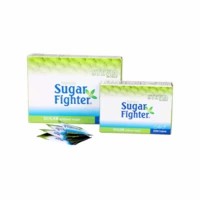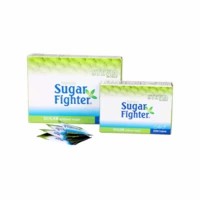 Sugar Fighter Stevia Sachets Box Of 20 's
Brand: Pharm Easy
14 Reviews
Rs. 100.00
Support 24/7

Call us anytime

100% Safety

Only secure payments

Hot Offers

Discounts up to 80%
Sugar Fighter Stevia Sachets are a unique blend of ingredients, including organic stevia leaves. It tastes like natural sugar and contains multiple health benefits that regular sugar fails at. Natural Stevia Sweetener is made from naturally grown Stevia leaves making it 100% Safe, 100% Natural, 0 Calories, Safe For All - 100% Gluten-Free, 100% GMO-Free, 100% Lactose-Free. Sugar Fighter can be used with Tea, Coffee, Juice, Cereals, Fruits. It is 100% heat and cold stable.
Benefits
 It lowers calories intake.
 Helps in lowering the glycemic load.
 It has zero calories leading no gain in the weight
 Sugar Fighter Stevia is a 100% vegetarian product.
 It is helpful for diabetic patients and health enthusiasts.
 Easy to serve and use.
SugarFighter Stevia Sachets Box Of 20 's Offer At SecondMedic:
We at Secondmedic ensures that you get good health products at affordable price. Hence, we give you best Sugar Fighter Stevia Sachets Box Of 20 's Offer that you can get online.  If you are booking this product, then you can book Sugar Fighter Stevia Sachets Box Of 20 's at Rs 10.00/- OFF.

Direction/dosage
 Open the newly packed Sugar Fighter Stevia Sachets.

 Put the Stevia Sugar Powder as per your taste in your hot or cold beverage.
Storage
 Store in cool and dry place
Precautions
 Keep it away from children's reach.
 Meant for small dosages. Excessive dosage can harm your body.
 Read the label before use.
Side effects
 No serious side effects have been found in Sugar Fighter Stevia
 Some people who take stevia or the chemicals found in stevia can experience bloating or nausea.
 Some other people have reported feelings of dizziness, muscle pain, and numbness.
FAQ

1. Is Sugar Fighter Stevia completely vegan?
Answer: Yes, the Sugar Fighter Stevia is completely vegan.

2. Are Sugar Fighter Stevia Sachets safe for diabetic patients?
Answer. Yes, as there are no chemicals involved and it is made with natural
sweetener. These sachets are 100% safe for people who have diabetes.

3. Does stevia react with any medications?
Answer- Stevia has no known severe, serious, or moderate interactions
with other drugs.
4. Are there any other sweeteners included in the Sugar Fighter Stevia
Powder?
Answer: Yes, Sugar Fighter Stevia Powder contents also include sweeteners
called Isomaltose and Erythritol.