Prescription required as per the Government regulations.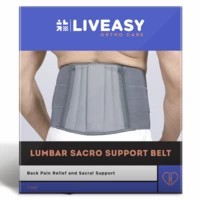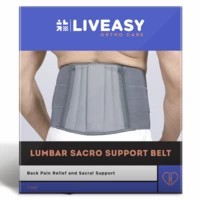 Liveasy Ortho Care Lumbar Sacro Support Belt - Medium
Rs. 699.00
Support 24/7

Call us anytime

100% Safety

Only secure payments

Hot Offers

Discounts up to 80%
LivEasy Ortho Care Lumbar Sacro Support Belt has been designed specifically for people with lower back or other back disorders. Back pain, which is quite common, can severely disrupt your lifestyle. It can happen due to simple reasons like improper posture, sudden jerk movements of the spine, or lifting something heavy to more serious reasons like a back injury associated with an accident or a degenerative disc disorder.
Key Benefits
It can help to relieve the symptoms of degenerative disc disorder, lumbosacral spondylolysis, vertebral fracture, and back injuries
Offers support and compression to the spine
Helps to stabilize the spine by providing necessary compression
Assists in maintaining proper posture