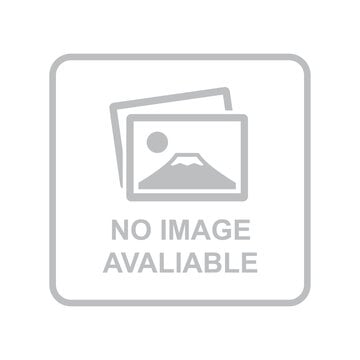 ASTHALIN-SA 8MG 10TAB
Brand: Wellness Forever
14 Reviews
Rs. 8.78

Prescription required on this product.
Support 24/7

Call us anytime

100% Safety

Only secure payments

Hot Offers

Discounts up to 80%
Key Ingredients
Salbutamol (8mg)
Storage- Keep it in cool and dry place below 30°C
Consume Type- Oral
Description
Asthalin-SA 8mg belongs to a group of medicines called fast-acting bronchodilators or N"relievers". It's used to treat the symptoms of asthma and chronic obstructive pulmonary diseases (COPD) such as coughing, wheezing, and breathlessness. Asthalin-SA 8mg contains Salbutamol which is a bronchodilator. It works by relaxing the respiratory muscles and widening the airways of the lungs, making breathing. This medicine is specially prescribed to asthma and COPD patients who have laboured or difficulty in breathing. Thus, it helps relieve chest tightness, cough and wheezing (whistling sound while breathing). Additionally, it also prevents shortness of breath during or after exercise or activity.
Key Benefits
Anti asthmatic , treatment of Chronic obstructive pulmonary disease (COPD)
Directions for use
It should be taken as directed by your doctor and in the prescribed quantity.
Swallow it as a whole with a glass of water with or without food. Do not cut, break or chew the medicine.
It would be best if you take it at a fixed time for optimal results.
Keep it away from the reach of children
Do not use expired medicine.
Safety Information
Tell the doctor about the medicines, supplements, or herbals you are currently taking or might take to avoid possible interaction.
If you have missed any dose, take it as soon as you remember. If it is time for the next dose, skip the missed dose and continue your regular dosing schedule.
Your doctor may regularly monitor your blood potassium levels. Inform your doctor if you notice muscle twitching, weakness, or an irregular heartbeat.
Inform your doctor if you have a history of heart diseases or if you experience headaches, or chest pain.
Let your doctor know if you are on blood pressure-lowering pills like propanolol as it can block the effects of Asthalin.
Learn breathing techniques
Avoid excessive heat, cold, and very high altitudes
Quit smoking
Side effects-
It is not necessary for everyone to experience the side effects. In case ofany discomfort, consult your doctor.
Tachycardia
Tremors
Headache
Palpitations
Increased heart rate
Muscle cramp
1. Being a diabetic, what should I remember while taking Asthalin-SA 8mg?
Answer- Asthalin-SA 8mg may cause blood sugar levels to rise. Therefore, your doctor
may adjust your dose of insulin or anti diabetic medicines. Keep a regular check on your
blood glucose levels and do not miss any appointments. Consult your doctor if you
experience a sudden rise in blood sugar levels.
2. I have started using Asthalin-SA 8mg and I am experiencing headaches and shakiness. Is this because of the medicine and will these go away?
Answer- Yes, it could be due to Asthalin-SA 8mg. Feeling shaky is a common side
effect of the medicine which goes away after some time. For headaches, drink plenty of
water, get sufficient rest and avoid alcohol. Usually headaches go away after a week. If
they persist for a long time, contact your doctor.
3. Can I take higher dose of Asthalin-SA 8mg if I am not getting relief?
Answer- No,the dose of Asthalin-SA 8mg should not be increased without consulting
your doctor, as it may increase the risk of hypokalaemia (high blood potassium level)
which may lead to side effects of Asthalin and also affect its efficacy.
4. Can taking Asthalin-SA 8mg cause tiredness?
Answer- Yes, sometimes taking Asthalin-SA 8mg causes lower potassium levels
(hypokalemia) in the body, making you feel overtired and unwell. In this case,
immediately consult your doctor.