D-Dimer
Rs. 1200
Rs. 1200
0% Off
Tests Included (1+)
D-dimer is one of the protein fragments generated when a blood clot gets dissolved into the body. It is usually undetectable or detectable at a very low level, unless the body forms and breaks up blood clots. As a result, its level in the blood can increase significantly. This test detects D-dimer in the blood.
When a blood vessel or tissue is injured and starts bleeding, a process known as hemostasis is initiated by the body to create a blood clot to limit it and eventually stop the bleeding. This process produces threads of a protein known as fibrin, which cross to form a fibrin screen. This net, together with the platelets, helps keep the forming blood clot in place at the site of the injury until it heals.
Once the area has had time to heal and the clot is no longer needed, the body uses an enzyme called plasmin to break the clot (thrombus) into small pieces so that it can be removed. The fragments of the disintegrating fibrin in the clot are called fibrin degradation products (FDP), which consist of variously sized pieces of crosslinked fibrin. One of the final fibrin degradation products produced is D-dimer, which can be measured in a blood sample when present. The level of D-dimer in the blood can significantly rise when there is significant formation and breakdown of fibrin clots in the body.
For a person who is at low or intermediate risk for blood clotting (thrombosis) and/or thrombotic embolism, the strength of the D-dimer test is that it can be used in a hospital emergency room setting to determine the likelihood of a clot's presence. A negative D-dimer test (D-dimer level is below a predetermined cut-off threshold) indicates that it is highly unlikely that a thrombus is present. However, a positive D-dimer test cannot predict whether or not a clot is present. It indicates that further diagnostic procedures are required (e.g., ultrasound, CT angiography).
While clots most commonly form in the veins of the legs, they may also form in other areas as well. Measurements of D-dimer can be used to help detect clots in any of these sites. For example, clots in coronary arteries are the cause of myocardial infarction (heart attacks). Clots may form on the lining of the heart or its valves, particularly when the heart is beating irregularly (atrial fibrillation) or when the valves are damaged. Clots can also form in large arteries as a result of narrowing and damage from atherosclerosis. Pieces of such clots may break off and cause an embolus that blocks an artery in another organ, such as the brain (causing a stroke) or the kidneys.
How is the test used?
D-dimer tests are used to help rule out the presence of an inappropriate blood clot (thrombus). Some of the conditions that the D-dimer test is used to help rule out include:
Deep vein thrombosis (DVT)
Pulmonary embolism (PE)
Stroke
This test may be used to determine if further testing is necessary to help diagnose diseases and conditions that cause hypercoagulability, a tendency to clot inappropriately.
A D-dimer level may be used to help diagnose disseminated intravascular coagulation (DIC) and to monitor the effectiveness of DIC treatment.
When is it ordered?
D-dimer testing is often ordered when someone goes to the emergency room with symptoms of a serious condition (e.g., chest pain and difficulty in breathing).
A D-dimer test may be ordered when someone has symptoms of deep vein thrombosis, such as:
Leg pain or tenderness, usually in one leg
Leg swelling, edema
Discoloration of the leg
It may be ordered when someone has symptoms of pulmonary embolism such as:
Sudden shortness of breath, labored breathing
Coughing, hemoptysis (blood present in sputum)
Lung-related chest pain
Rapid heart rate
D-dimer is especially useful when a healthcare practitioner thinks that something other than deep vein thrombosis or pulmonary embolism is causing the symptoms. It is a quick, non-invasive way to help rule out abnormal or excess clotting as the underlying cause. However, it should not be used when the probability of pulmonary embolism is high based on clinical assessment.
When a person has symptoms of disseminated intravascular coagulation (DIC), such as bleeding gums, nausea, vomiting, severe muscle and abdominal pain, seizures, and decreased urine output, a D-dimer test may be ordered, along with a PT, PTT, fibrinogen, and platelet count, to help diagnose the condition. D-dimer may also be ordered at intervals when someone is undergoing treatment for DIC to help monitor its progress.
Booking Procedure:
Fill the booking form on right side with Name, Address, Mobile no.
Blood/Urine samples will be collected from your Home address. 10-12 hrs fasting is required.
You need to make the payment by cash to Thyrocare when Technician comes to pick up the samples OR Pay online after confirmation of booking.
Reports will be couriered at your residence in 3-4 working days if hardcopy is opted. We will email the reports within 48-72 hrs on your email address mentioned while booking.
Sample pickup at home
Online reports within 48 hours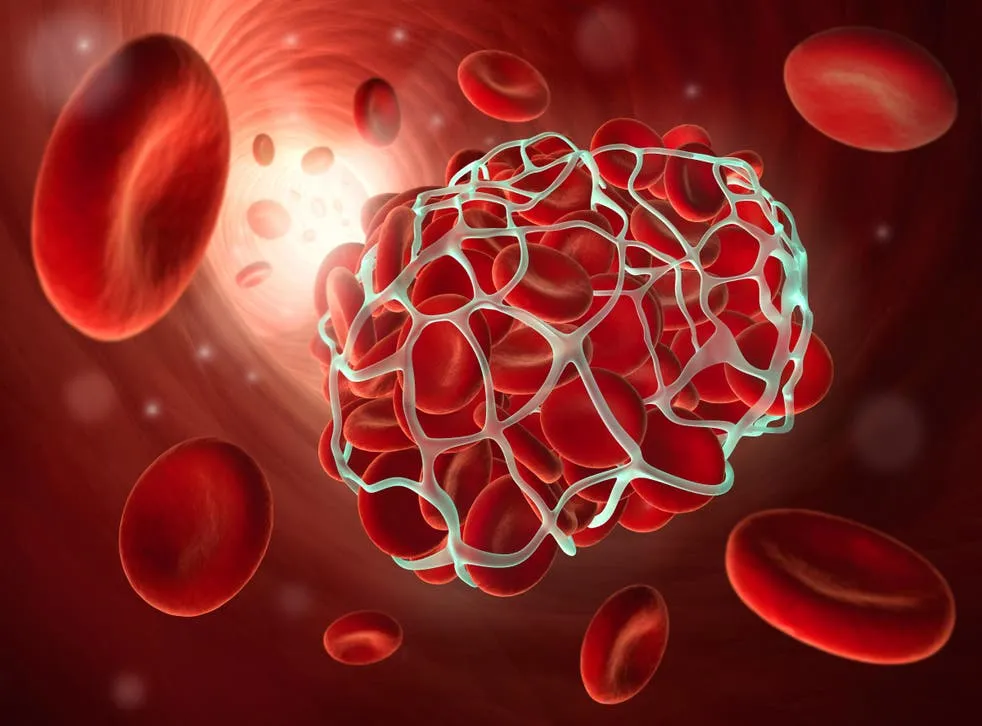 At Second Medic, we offer a comprehensive range of lab tests to help diagnose and monitor a wide variety of medical conditions. Our state-of-the-art laboratories are equipped with the latest technology and staffed by highly trained professionals, ensuring that our patients receive accurate and reliable results.
We offer a wide range of lab tests, including blood tests, urine tests, and other diagnostic tests. Our lab tests are designed to provide a comprehensive view of a patient's health, allowing us to detect and monitor medical conditions early on, and make informed treatment decisions.
We understand that lab tests can be stressful, which is why we strive to make the process as easy and comfortable as possible for our patients. Our team of friendly and compassionate professionals are always available to answer any questions or concerns that our patients may have.
At Second Medic, we are committed to providing the highest quality lab tests and personalized care to our patients. We believe that every patient is unique and deserves a personalized approach to their healthcare, and we work closely with our patients to develop individualized treatment plans that meet their specific needs.
If you are in need of lab tests, we invite you to schedule an appointment at one of our convenient locations today. Our team looks forward to serving you and helping you achieve optimal health and wellness.