AAROGYAM 1.2
Rs. 1799
Rs. 2200
18.2% Off
Rs. 1799
Rs. 2200
18.2% Off
---
Be in charge of your health and care. Prioritize yourself and master your good health with this Aarogyam 1.2
Tests Included (83+)
% TRANSFERRIN SATURATION
IRON
TOTAL IRON BINDING CAPACITY (TIBC)
SERUM ALB/GLOBULIN RATIO
ALKALINE PHOSPHATASE
BILIRUBIN -DIRECT
BILIRUBIN (INDIRECT)
BILIRUBIN - TOTAL
GAMMA GLUTAMYL TRANSFERASE (GGT)
PROTEIN - TOTAL
ALBUMIN - SERUM
SERUM GLOBULIN
ASPARTATE AMINOTRANSFERASE (SGOT )
ALANINE TRANSAMINASE (SGPT)
BASOPHILS - ABSOLUTE COUNT
EOSINOPHILS - ABSOLUTE COUNT
LYMPHOCYTES - ABSOLUTE COUNT
MONOCYTES - ABSOLUTE COUNT
NEUTROPHILS - ABSOLUTE COUNT
BASOPHILS
EOSINOPHILS
HEMOGLOBIN
IMMATURE GRANULOCYTES(IG)
IMMATURE GRANULOCYTE PERCENTAGE(IG%)
TOTAL LEUCOCYTES COUNT
LYMPHOCYTE PERCENTAGE
MEAN CORPUSCULAR HEMOGLOBIN(MCH)
MEAN CORP.HEMO.CONC(MCHC)
MEAN CORPUSCULAR VOLUME(MCV)
MONOCYTES
NEUTROPHILS
NUCLEATED RED BLOOD CELLS
NUCLEATED RED BLOOD CELLS %
HEMATOCRIT(PCV)
PLATELET COUNT
TOTAL RBC
RED CELL DISTRIBUTION WIDTH (RDW-CV)
RED CELL DISTRIBUTION WIDTH - SD(RDW-SD)
AVERAGE BLOOD GLUCOSE (ABG)
HbA1c
APO B / APO A1 RATIO (APO B/A1)
APOLIPOPROTEIN - A1 (APO-A1)
APOLIPOPROTEIN - B (APO-B)
HIGH SENSITIVITY C-REACTIVE PROTEIN (HS-CRP)
LIPOPROTEIN (A) [LP(A)]
BUN / Sr.CREATININE RATIO
BLOOD UREA NITROGEN (BUN)
CALCIUM
CREATININE - SERUM
URIC ACID
SILVER
ALUMINIUM
ARSENIC
BARIUM
BERYLLIUM
BISMUTH
CADMIUM
COBALT
CHROMIUM
CAESIUM
MERCURY
MANGANESE
MOLYBDENUM
NICKEL
LEAD
ANTIMONY
SELENIUM
TIN
STRONTIUM
THALLIUM
URANIUM
VANADIUM
TOTAL CHOLESTEROL
HDL CHOLESTEROL - DIRECT
LDL CHOLESTEROL - DIRECT
LDL / HDL RATIO
NON-HDL CHOLESTEROL
TC/ HDL CHOLESTEROL RATIO
TRIGLYCERIDES
VLDL CHOLESTEROL
TOTAL TRIIODOTHYRONINE (T3)
TOTAL THYROXINE (T4)
ULTRASENSITIVE TSH
Thyrocare Aarogyam 1.2 Profile: 
Aarogyam 1.2 Profile is a full body checkup, also known as comprehensive health screenings, are evaluations of an individual's overall health status. Aarogyam 1.2 is a preventive package refers to a set of measures or actions taken to prevent a potential problem or illness from occurring. This can include things like vaccinations, screenings, and lifestyle changes. For example, a preventive package for heart disease might include regular exercise, a healthy diet, and regular check-ups with a doctor.
Thyrocare Aarogyam 1.2 Profile contains 89 Tests including: Iron Deficiency, Lipid, Diabetes, Cardiac Risk Marker, Liver etc., and many more. 
Sample Type: Blood, 10-12 Hours Fasting Required
Home Collection: Possible
Benefits of Thyrocare Aarogyam 1.2 Profile
An assessment of your chances of becoming ill.

Early detection of a potentially life-threatening health condition.

Increase the chances of early treatment and, in some cases, cure.

Consistent monitoring of pre-existing medical conditions to reduce the risk of complications.

If you improve your lifestyle, the results of both the check-up can help you live longer.

Avoiding expensive emergency treatments to keep your overall healthcare costs down.
FAQ
1. When will Aarogyam 1.2's results be available?
Answer: You will receive your reports through SMS and Email from Thyrocare within 24/48 hours
---
2. What is the Price of Thyrocare Aarogyam 1.2 Profile?
Answer: At SecondMedic only you can book Thyrocare Aarogyam 1.2 Profile at Just Rs 1330/- Only. 
---
3. When should One take Thyrocare Aarogyam 1.2 test?
Answer: Since Aarogyam 1.2 is a Preventive Checkup, it's recommended to get tested Twice a Year for your Good Health Monitoring.
---
4. How many test's are included in Thyrocare Aarogyam 1.2 test? 
Answer: In Aarogyam 1.2 Profile total 89 Parameters are included. 
Booking Procedure:
Fill the booking form on right side with Name, Address, Mobile no.
Blood/Urine samples will be collected from your Home address. 10-12 hrs fasting is required.
You need to make the payment by cash to Thyrocare when Technician comes to pick up the samples OR Pay online after confirmation of booking.
Reports will be couriered at your residence in 3-4 working days if hardcopy is opted. We will email the reports within 48-72 hrs on your email address mentioned while booking.
Sample pickup at home
Online reports within 48 hours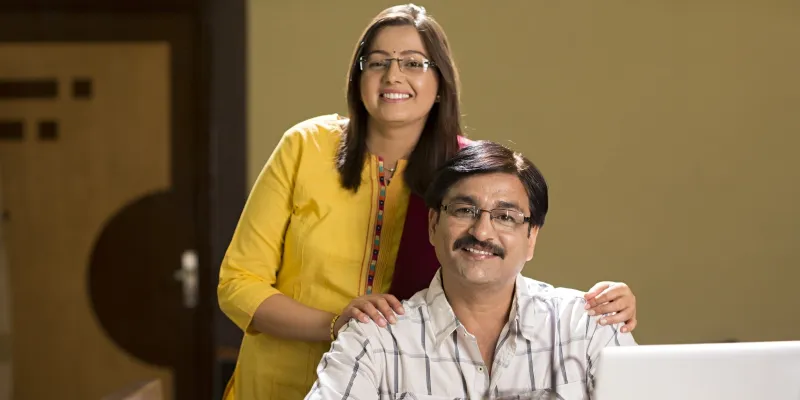 At Second Medic, we offer a comprehensive range of lab tests to help diagnose and monitor a wide variety of medical conditions. Our state-of-the-art laboratories are equipped with the latest technology and staffed by highly trained professionals, ensuring that our patients receive accurate and reliable results.
We offer a wide range of lab tests, including blood tests, urine tests, and other diagnostic tests. Our lab tests are designed to provide a comprehensive view of a patient's health, allowing us to detect and monitor medical conditions early on, and make informed treatment decisions.
We understand that lab tests can be stressful, which is why we strive to make the process as easy and comfortable as possible for our patients. Our team of friendly and compassionate professionals are always available to answer any questions or concerns that our patients may have.
At Second Medic, we are committed to providing the highest quality lab tests and personalized care to our patients. We believe that every patient is unique and deserves a personalized approach to their healthcare, and we work closely with our patients to develop individualized treatment plans that meet their specific needs.
If you are in need of lab tests, we invite you to schedule an appointment at one of our convenient locations today. Our team looks forward to serving you and helping you achieve optimal health and wellness.