BASIC CHECKUP
Rs. 999
Rs. 1999
50% Off
Tests Included (63+)
% TRANSFERRIN SATURATION
IRON
TOTAL IRON BINDING CAPACITY (TIBC)
SERUM ALB/GLOBULIN RATIO
ALKALINE PHOSPHATASE
BILIRUBIN -DIRECT
BILIRUBIN (INDIRECT)
BILIRUBIN - TOTAL
GAMMA GLUTAMYL TRANSFERASE (GGT)
PROTEIN - TOTAL
ALBUMIN - SERUM
SERUM GLOBULIN
ASPARTATE AMINOTRANSFERASE (SGOT )
ALANINE TRANSAMINASE (SGPT)
SGOT/SGPT Ratio
BASOPHILS - ABSOLUTE COUNT
EOSINOPHILS - ABSOLUTE COUNT
LYMPHOCYTES - ABSOLUTE COUNT
MONOCYTES - ABSOLUTE COUNT
NEUTROPHILS - ABSOLUTE COUNT
BASOPHILS
EOSINOPHILS
HEMOGLOBIN
IMMATURE GRANULOCYTES(IG)
IMMATURE GRANULOCYTE PERCENTAGE(IG%)
TOTAL LEUCOCYTES COUNT
LYMPHOCYTE PERCENTAGE
MEAN CORPUSCULAR HEMOGLOBIN(MCH)
MEAN CORP.HEMO.CONC(MCHC)
MEAN CORPUSCULAR VOLUME(MCV)
MONOCYTES
NEUTROPHILS
NUCLEATED RED BLOOD CELLS
NUCLEATED RED BLOOD CELLS %
HEMATOCRIT(PCV)
PLATELET COUNT
TOTAL RBC
RED CELL DISTRIBUTION WIDTH (RDW-CV)
RED CELL DISTRIBUTION WIDTH - SD(RDW-SD)
AVERAGE BLOOD GLUCOSE (ABG)
HbA1c
BUN / Sr.CREATININE RATIO
BLOOD UREA NITROGEN (BUN)
CALCIUM
CREATININE - SERUM
URIC ACID
UREA / SR.CREATININE RATIO
UREA (CALCULATED)
TOTAL CHOLESTEROL
HDL CHOLESTEROL - DIRECT
LDL CHOLESTEROL - DIRECT
LDL / HDL RATIO
NON-HDL CHOLESTEROL
TC/ HDL CHOLESTEROL RATIO
TRIGLYCERIDES
VLDL CHOLESTEROL
HDL / LDL RATIO
TRIG / HDL RATIO
VITAMIN B-12
25-OH VITAMIN D (TOTAL)
Thyrocare Aarogyam Basic - Your Path to Better Health
Are you ready to take charge of your health? Thyrocare brings you the Aarogyam Basic package, a full body health checkup that includes 64 essential tests to screen your health status. At a special offer of just ₹999, you can ensure that you're in the best possible shape. This package focuses on key health parameters, including Lipid, Liver, Thyroid, Electrolytes, Diabetic, Kidney, Iron, Complete Hemogram, Vitamin D, and B12.
Who Can Avail This Test?
The Aarogyam Basic package is suitable for individuals of all age groups. Whether you're looking to monitor your health or need a baseline assessment, this package is an excellent choice. The tests in this package can be done with a fasting profile, making it convenient and efficient for everyone.
Sample Type: Blood
At Thyrocare, we use blood samples to perform these tests, ensuring accurate and reliable results. Our state-of-the-art laboratory and highly trained staff guarantee precision and quality in every test conducted.
About Thyrocare:
Thyrocare is a pioneer in the diagnostic industry, offering IT-enabled, 24*7, fully automated diagnostic laboratory services. Our vast laboratory spans over 200,000 sq. ft., allowing us to process 100,000+ specimens and 400,000+ clinical chemistry investigations per night. We take pride in our error-free processing and quick turnaround time, thanks to our air-cargo logistics and IT-enabled barcoded bi-directional operating systems. This unmatched speed factor ensures that your samples are processed efficiently, no matter when they arrive from various parts of the country.
Our Accreditations and Certifications:
NABL- and CAP-accredited
NGSP- and ISO-certified
ICMR-approved
Choose Thyrocare, the World's Largest and Most Reliable Diagnostic Centre:
With the widest diagnostic network in India, Thyrocare ensures that your health is in the best hands. We are dedicated to providing accurate, reliable, and timely health assessment services.
Frequently Asked Questions (FAQs):
Q1: What does the Thyrocare Aarogyam Basic package include?
Ans: The Aarogyam Basic package includes 64 fundamental tests that cover Lipid, Liver, Thyroid, Electrolytes, Diabetic, Kidney, Iron, Complete Hemogram, Vitamin D, and B12.
---
Q2: How much does the Aarogyam Basic package cost?
Ans: Our special offer lets you avail of this package at just ₹999.
---
Q3: Is fasting required for the tests in this package?
Ans: Yes, fasting is required for the Aarogyam Basic package, but it ensures accurate and reliable results.
---
Q4: Who can avail of the Aarogyam Basic package?
Ans: This package is suitable for individuals of all age groups, making it accessible to anyone looking to monitor their health.
---
Q5: How do I book the Aarogyam Basic package?
Ans: You can easily book the Aarogyam Basic package through our website or by contacting our customer service.
Booking Procedure:
Fill the booking form on right side with Name, Address, Mobile no.
Blood/Urine samples will be collected from your Home address. 10-12 hrs fasting is required.
You need to make the payment by cash to Thyrocare when Technician comes to pick up the samples OR Pay online after confirmation of booking.
Reports will be couriered at your residence in 3-4 working days if hardcopy is opted. We will email the reports within 48-72 hrs on your email address mentioned while booking.
Sample pickup at home
Online reports within 48 hours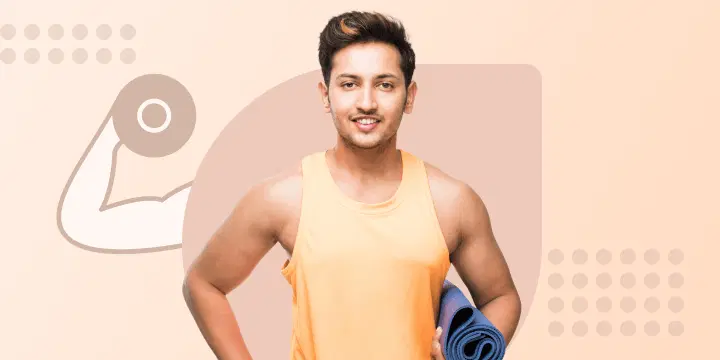 At Second Medic, we offer a comprehensive range of lab tests to help diagnose and monitor a wide variety of medical conditions. Our state-of-the-art laboratories are equipped with the latest technology and staffed by highly trained professionals, ensuring that our patients receive accurate and reliable results.
We offer a wide range of lab tests, including blood tests, urine tests, and other diagnostic tests. Our lab tests are designed to provide a comprehensive view of a patient's health, allowing us to detect and monitor medical conditions early on, and make informed treatment decisions.
We understand that lab tests can be stressful, which is why we strive to make the process as easy and comfortable as possible for our patients. Our team of friendly and compassionate professionals are always available to answer any questions or concerns that our patients may have.
At Second Medic, we are committed to providing the highest quality lab tests and personalized care to our patients. We believe that every patient is unique and deserves a personalized approach to their healthcare, and we work closely with our patients to develop individualized treatment plans that meet their specific needs.
If you are in need of lab tests, we invite you to schedule an appointment at one of our convenient locations today. Our team looks forward to serving you and helping you achieve optimal health and wellness.