Home > Package Details > AAROGYAM C
AAROGYAM C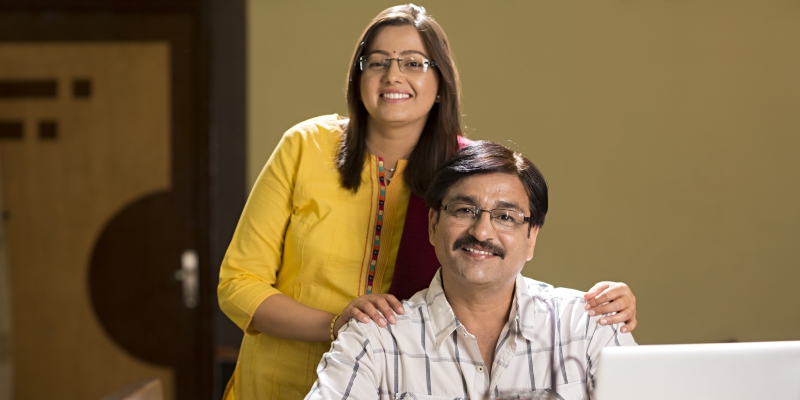 NOTE: Due to COVID 2nd wave, Rs. 200 per person will be added with the total amount as home collection charge[20th April to 30th Sep]
This package covers :
AAROGYAM B includes 64 Tests which have fundamental tests for screening IRON DEFICIENCY, LIVER, COMPLETE HEMOGRAM, DIABETES, CARDIAC RISK MARKERS, RENAL, LIPID, THYROID,HORMONE,VITAMINS
This package is ideal for People aged above 16+ Years.
Booking Procedure:
Fill the booking form on right side with Name, Address, Mobile no.
Blood/Urine samples will be collected from your Home address. 10-12 hrs fasting is required.
You need to make the payment by cash to Thyrocare when Technician comes to pick up the samples OR Pay online after confirmation of booking.
Reports will be couriered at your residence in 3-4 working days if hardcopy is opted. We will email the reports within 48-72 hrs on your email address mentioned while booking.
Sample pickup at home
Online reports within 48 hours
₹ 2499.00/-
BOOK NOW
| Persons | Rate/-Person |
| --- | --- |
| 2 Persons | ₹ 1300/- |
| 3 to 5 Persons | ₹ 1300/- |
| 6 or more | ₹ 1250/- |
IRON DEFICIENCY (3)
% TRANSFERRIN SATURATION IRON TOTAL IRON BINDING CAPACITY (TIBC)
LIVER (11)
SERUM ALB/GLOBULIN RATIO ALKALINE PHOSPHATASE BILIRUBIN -DIRECT BILIRUBIN (INDIRECT) BILIRUBIN - TOTAL GAMMA GLUTAMYL TRANSFERASE (GGT) PROTEIN - TOTAL ALBUMIN - SERUM SERUM GLOBULIN ASPARTATE AMINOTRANSFERASE (SGOT ) ALANINE TRANSAMINASE (SGPT)
LIPID (8)
TOTAL CHOLESTEROL HDL CHOLESTEROL - DIRECT LDL CHOLESTEROL - DIRECT LDL / HDL RATIO NON-HDL CHOLESTEROL TC/ HDL CHOLESTEROL RATIO TRIGLYCERIDES VLDL CHOLESTEROL
THYROID (3)
TOTAL TRIIODOTHYRONINE (T3) TOTAL THYROXINE (T4) THYROID STIMULATING HORMONE (TSH)
COMPLETE HEMOGRAM (24)
BASOPHILS - ABSOLUTE COUNT EOSINOPHILS - ABSOLUTE COUNT LYMPHOCYTES - ABSOLUTE COUNT MONOCYTES - ABSOLUTE COUNT NEUTROPHILS - ABSOLUTE COUNT BASOPHILS EOSINOPHILS HEMOGLOBIN IMMATURE GRANULOCYTES(IG) IMMATURE GRANULOCYTE PERCENTAGE(IG%) TOTAL LEUCOCYTES COUNT LYMPHOCYTE PERCENTAGE MEAN CORPUSCULAR HEMOGLOBIN(MCH) MEAN CORP.HEMO.CONC(MCHC) MEAN CORPUSCULAR VOLUME(MCV) MONOCYTES NEUTROPHILS NUCLEATED RED BLOOD CELLS NUCLEATED RED BLOOD CELLS % HEMATOCRIT(PCV) PLATELET COUNT TOTAL RBC RED CELL DISTRIBUTION WIDTH (RDW-CV) RED CELL DISTRIBUTION WIDTH - SD(RDW-SD)
DIABETES (2)
AVERAGE BLOOD GLUCOSE (ABG) HbA1c
CARDIAC RISK MARKERS (5)
APO B / APO A1 RATIO (APO B/A1) APOLIPOPROTEIN - A1 (APO-A1) APOLIPOPROTEIN - B (APO-B) HIGH SENSITIVITY C-REACTIVE PROTEIN (HS-CRP) LIPOPROTEIN (A) [LP(A)]
RENAL (5)
BUN / Sr.CREATININE RATIO BLOOD UREA NITROGEN (BUN) CALCIUM CREATININE - SERUM URIC ACID
VITAMINS (2)
VITAMIN D TOTAL VITAMIN B-12
HORMONE (1)
TESTOSTERONE
Thyrocare Aarogyam 1.3 Profile consisting of 90 Tests
---
CAP, NABL, ISO 9001
FREE Home Sample Pickup
Online Report Delivery
Thyrocare Aarogyam B Profile consisting of 61 Tests
---
CAP, NABL, ISO 9001
FREE Home Sample Pickup
Online Report Delivery
Thyrocare Aarogyam X Profile consisting of 129 Tests.
---
CAP, NABL, ISO 9001
FREE Home Sample Pickup
Online Report Delivery
Thyrocare Aarogyam A Profile consisting of 35 Tests
---
CAP, NABL, ISO 9001
FREE Home Sample Pickup
Online Report Delivery
Book Now - AAROGYAM C
For more discount on this package
Chat on Whatsapp