COMPLETE CARE PREMIUM
Rs. 5299
Rs. 14475
63.4% Off
Rs. 5299
Rs. 14475
63.4% Off
---
Ideal for people who lead a stressful life,who suffer from diabetes,complain of allergy,etc. Disclaimer - The analysed information in Smart+ report is not applicable for individuals less than 15 years of age and pregnant women.
Tests Included (57+)
BASOPHILS - ABSOLUTE COUNT
EOSINOPHILS - ABSOLUTE COUNT
LYMPHOCYTES - ABSOLUTE COUNT
MONOCYTES - ABSOLUTE COUNT
NEUTROPHILS - ABSOLUTE COUNT
BASOPHILS
EOSINOPHILS
HEMOGLOBIN
TOTAL LEUCOCYTES COUNT
LYMPHOCYTE PERCENTAGE
MEAN CORPUSCULAR HEMOGLOBIN(MCH)
MEAN CORP.HEMO.CONC(MCHC)
MEAN CORPUSCULAR VOLUME(MCV)
MONOCYTES
NEUTROPHILS
HEMATOCRIT(PCV)
PLATELET COUNT
TOTAL RBC
RED CELL DISTRIBUTION WIDTH (RDW-CV)
RED CELL DISTRIBUTION WIDTH - SD(RDW-SD)
BLAST
Mean Platelet Volume
Volume
Colour
Appearance
Glucose
Bilirubin
Pus Cells
Epithelial Cells
SERUM ALB/GLOBULIN RATIO
ALKALINE PHOSPHATASE
BILIRUBIN -DIRECT
BILIRUBIN (INDIRECT)
BILIRUBIN - TOTAL
GAMMA GLUTAMYL TRANSFERASE (GGT)
PROTEIN - TOTAL
ASPARTATE AMINOTRANSFERASE (SGOT )
ALANINE TRANSAMINASE (SGPT)
TOTAL TRIIODOTHYRONINE (T3)
TOTAL THYROXINE (T4)
ULTRASENSITIVE TSH
TOTAL CHOLESTEROL
HDL CHOLESTEROL - DIRECT
LDL CHOLESTEROL - DIRECT
LDL / HDL RATIO
TC/ HDL CHOLESTEROL RATIO
TRIGLYCERIDES
VLDL CHOLESTEROL
CALCIUM
Chloride
Potassium
Sodium
% TRANSFERRIN SATURATION
FERRITIN
IRON
Importance's of Complete Care Premium Package
Complete Care Premium Package is Ideal for people who lead a stressful life, who suffer from diabetes, complain of allergies, etc. We at SecondMedic provide you with the best price for Complete Care Premium Package with the free home collection. This checkup helps you assess your overall health. It will help you identify major chronic illnesses such as diabetes, liver and thyroid functioning, as well as any deficiencies. Diagnosing such problems at the right time can help you identify the best treatment options and reduce risks. SRL Diagnostics Complete Care Premium Package can help you with early detection.
How can you Benefit from Complete Care Premium Package?
SRL Diagnostics professionals will perform the SRL Diagnostics health checkup package, which includes blood testing. All of the tests will be carried out at their labs, which are spread across India. Health education is both useful and reliable.
An assessment of your chances of becoming ill.

Early detection of a potentially life-threatening health condition.

Increase the chances of early treatment and, in some cases, cure.

Consistent monitoring of pre-existing medical conditions to reduce the risk of complications.

If you improve your lifestyle, the results of both check-ups can help you live longer.

Avoiding expensive emergency treatments to keep your overall healthcare costs down.
Complete Care Premium Package FAQ
1. How long will the results take?
Answer: You will receive your reports through SMS and Email from SRL Diagnostics health within 24/48 hours
---
2. What is the process for the sample collection?
Answer: As soon as the order is placed with us, our team will reach out to you on your registered number (please ensure your phone is reachable) to confirm the order. Once you connect with SRL Diagnostics health team members a payment link will be sent to you on your number via SMS/Email. Our highly professional, trained, and vaccinated SRL Diagnostics health eMedic would be at your doorstep at the slot booked by you (available slots can be seen on order confirmation page).
---
3. When should I take Complete Care Premium Package?
Answer: Since Complete Care Premium Package is a fasting profile, it is best to get it done early in the morning.
---
4. Any precautions to be taken prior to task Complete Care Premium Package?
Answer: Do not eat or drink anything except water at least 10 to 12 hours before the test.
---
Booking Procedure:
Fill the booking form on right side with Name, Address, Mobile no.
Blood/Urine samples will be collected from your Home address. 10-12 hrs fasting is required.
You need to make the payment by cash to SRL Diagnostics when Technician comes to pick up the samples OR Pay online after confirmation of booking.
Reports will be couriered at your residence in 3-4 working days if hardcopy is opted. We will email the reports within 48-72 hrs on your email address mentioned while booking.
Sample pickup at home
Online reports within 48 hours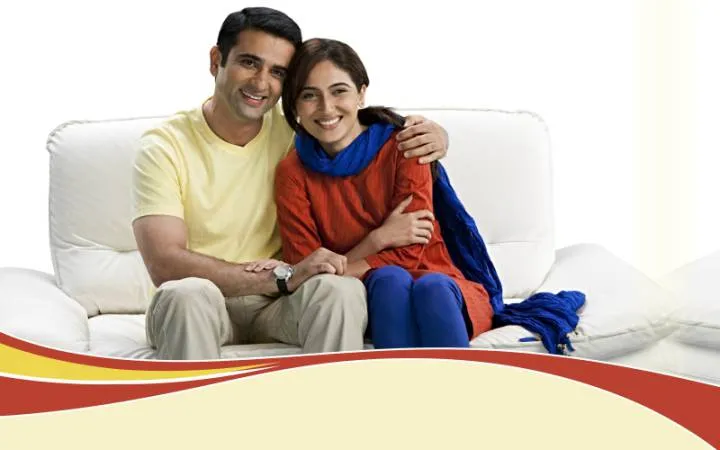 At Second Medic, we offer a comprehensive range of lab tests to help diagnose and monitor a wide variety of medical conditions. Our state-of-the-art laboratories are equipped with the latest technology and staffed by highly trained professionals, ensuring that our patients receive accurate and reliable results.
We offer a wide range of lab tests, including blood tests, urine tests, and other diagnostic tests. Our lab tests are designed to provide a comprehensive view of a patient's health, allowing us to detect and monitor medical conditions early on, and make informed treatment decisions.
We understand that lab tests can be stressful, which is why we strive to make the process as easy and comfortable as possible for our patients. Our team of friendly and compassionate professionals are always available to answer any questions or concerns that our patients may have.
At Second Medic, we are committed to providing the highest quality lab tests and personalized care to our patients. We believe that every patient is unique and deserves a personalized approach to their healthcare, and we work closely with our patients to develop individualized treatment plans that meet their specific needs.
If you are in need of lab tests, we invite you to schedule an appointment at one of our convenient locations today. Our team looks forward to serving you and helping you achieve optimal health and wellness.