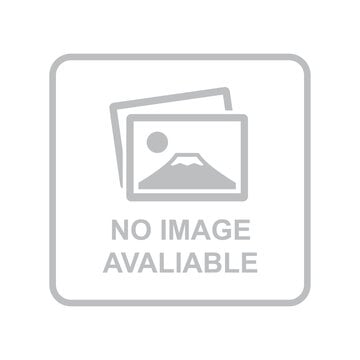 OLAPAX 5MG 10TAB
Brand: Wellness Forever
14 Reviews
Rs. 36.83

Prescription required on this product.
Support 24/7

Call us anytime

100% Safety

Only secure payments

Hot Offers

Discounts up to 80%
Key Ingredients
Olanzapine (5mg)
Storage- Keep it in cool and dry place below 30°C
Consume Type- Oral
Description
Olapax 5mg Tablet is used in the treatment of schizophrenia (a mental disorder that can result in hallucinations or delusions and also adversely affects a person's ability to think and behave) and mania.
Key Benefits
Treatment of Schizophrenia

Treatment of Mania
Directions for use
It should be taken as directed by your doctor and in the prescribed quantity.

Swallow it as a whole with a glass of water. Do not cut, break or chew the medicine.

It would be best if you take it at a fixed time for optimal results.

Keep it away from the reach of children

Do not use expired medicine.
Safety Information
Tell the doctor about the medicines, supplements, or herbals you are currently taking or might take to avoid possible interaction.

If you have missed any dose, take it as soon as you remember. If it is time for the next dose, skip the missed dose and continue your regular dosing schedule.

It may increase your weight, blood sugar and cholesterol. Eat healthy, exercise regularly and monitor your blood levels regularly.

To lower the chance of feeling dizzy or passing out, rise slowly if you have been sitting or lying down.

Do not stop taking Olapax 5mg Tablet without talking to your doctor first as it may cause worsening of symptoms.

As a precautionary measure, do not consume alcohol and quit smoking

Eat healthy food and do regular exercises.
Side effects-
It is not necessary for everyone to experience the side effects. In case of any discomfort, consult your doctor.
Dizziness

Sleepiness

Orthostatic hypotension

Dryness in mouth

Weight gain

Increased prolactin level in blood

Constipation

Muscle stiffness

Restlessness

Tremors
1. Can Olapax 5mg Tablet Tablet be used for anxiety?
Answer :- The treatment of anxiety with Olapax 5mg Tablet is not an approved
indication. Olapax 5mg Tablet has been studied for treatment of anxiety disorders
but the results have not been very convincing. However, it can be used along with
anxiolytics in anxiety disorders for better results.
2. Is Olapax 5mg Tablet a sleeping pill?
Answer :- No, Olapax 5mg Tablet is not a sleeping pill. It belongs to the atypical
antipsychotic class of medicines. It is used to treat schizophrenia. Schizophrenia is a
mental illness that causes disturbed or unusual thinking, loss of interest in life, and
strong or inappropriate emotions. Olapax 5mg Tablet also helps with bipolar disorder
(manic depressive disorder). It is a disease that causes episodes of depression,
mania, and other abnormal moods.
3. How long does it take for Olapax 5mg Tablet Tablet to kick in?
Answer :- Olapax 5mg Tablet may start showing initial improvement within 1-2 week
of starting. However, for full benefits it may take about 4-6 weeks. You should
continue taking it and consult your doctor in case you feel that Olapax 5mg Tablet is
not helping you.
4. Can Olapax 5mg Tablet be taken during pregnancy?
Answer :- Olapax 5mg Tablet should be avoided during pregnancy and should only
be given if benefits outweigh the risk. Using Olapax 5mg Tablet during last 3 months
of pregnancy may cause unwanted symptoms in the unborn baby. These symptoms
include shaking, muscle stiffness and/or weakness, sleepiness, agitation, breathing
problems, and difficulty in feeding.
5. Can I stop taking Olapax 5mg Tablet if I am better?
Answer :- You should not stop taking Olapax 5mg Tablet without consulting your
doctor. This is because sudden discontinuation of the medicine may cause
unpleasant side effects which include sweating, unable to sleep, tremor, anxiety or
nausea, and vomiting. To avoid such effects, your doctor will reduce the dose
gradually before stopping the treatment.