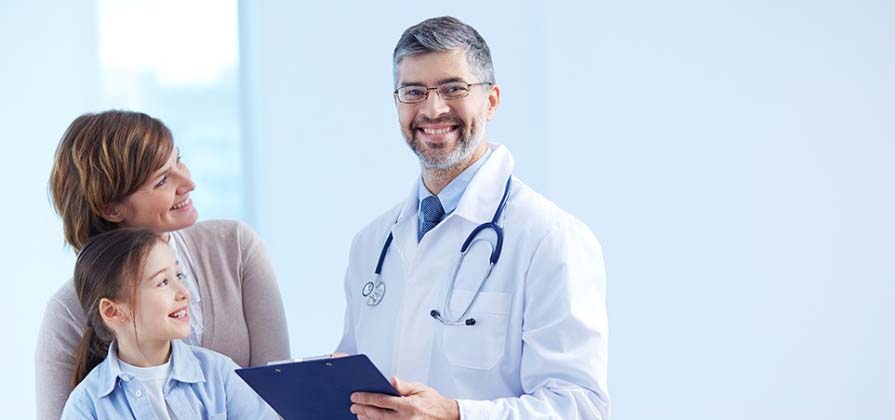 Bladder, Prostate and Kidney problems
Urology, also known as genitourinary surgery, is the branch of medicine that focuses on surgical and medical diseases of the male and female urinary-tract system and the male reproductive organs.
Urology is a part of health care that deals with diseases of the male and female urinary tract (kidneys, ureters, bladder and urethra). It also deals with the male organs that are able to make babies (penis, testes, scrotum, prostate, etc.). Since health problems in these body parts can happen to everyone, urologic health is important.
Urology is known as a surgical specialty. Besides surgery, a urologist is a doctor with wisdom of internal medicine, pediatrics, gynecology and other parts of health care. This is because a urologist encounters a wide range of clinical problems. The scope of urology is big and the American Urological Association has named seven subspecialty parts:
Pediatric Urology (children's urology)
Urologic Oncology (urologic cancers)
Renal (kidney) Transplant
Male Infertility
Calculi (urinary tract stones)
Female Urology
Neurourology (nervous system control of genitourinary organs)
Prostate cancer, prostate, symptoms of prostate cancer, prostate cancer symptoms, signs of prostate cancer, prostate cancer signs, prostate exam, prostate cancer treatment, treatment for prostate cancer, what is a prostate, 
Its important to ask your health query to our experienced Urologists online and receive instant medical advice and second opinion. Second Medic  medical panel consists of over 60 highly skilled urologists. Get professional medical advice and second opinion now!
 
A urologist is a physician trained to diagnose and treat conditions related to the urinary system of both men and women. They are also specialized to deal with the male reproductive system, including sexual and fertility problems of men. Sometimes, performing associated surgeries is also under their expertise.
 
You will be referred to a urologist when you face any problem with urination and its associated conditions like frequent urination, any infection or tumor of the respective system, erectile dysfunction, kidney stones, etc. The tests performed by them include urine tests, ultrasound, cystoscopy, urodynamic testing, MRI, and CT, and accordingly guide you along with prescribing medicines when there is a need. If required, they will perform surgeries like cyst removal, prostate removal, tumor excision, clearing or removing the blockage, etc.
 
How easy it has become with online medical platforms to consult a urologist online regarding your doubts on conditions related to your urinary system. All you have to do is give a detailed information (past and present) of your problem along with certain tests and images to get an expert advice regarding diagnosis and treatment plan.
 
What are the Frequently Asked Questions?
Who is a urologist?
Urologists are physicians who are trained to identify and treat diseases and conditions affecting the urinary system in both males and females. The urinary system works to form, store, and remove urine from the body, and it includes kidneys, ureters, urinary bladder, urethra, and adrenal glands. In males, they also treat problems of the reproductive organs like the penis, prostate, and testes.
Why should someone consult a urologist?
Consult a neurologist if you notice the following signs and symptoms:
- Blood in the urine.
- Urinary incontinence.
- Pain during urination.
- Lower abdominal or groin pain.
- An obvious bulge in the abdominal wall (hernia).
- Erectile dysfunction.
- Enlarged prostate.
What to expect during the first urologist appointment?
If you are experiencing symptoms that suggest some problems with the urinary system or a man's reproductive system, then a urologist will perform physical examinations. For men, rectal examination, prostate examination, urethral swab to check for sexually transmitted diseases, and blood tests to check the level of PSA level are performed.
 
For women, urinalysis and pelvic examination are the most common tests performed.
What are the common conditions that urologists treat?
The common urologic conditions that urologists treat are benign prostatic hyperplasia, urinary incontinence, urinary tract infection (UTI), kidney stones, prostate cancer, blood in urine, erectile dysfunction, overactive bladder, and prostatitis.
Can a urologist treat STDs?
Most STDs (sexually transmitted diseases) cause skin lesions and urologic symptoms like pain during sex, pain on urination, blood in urine, lower abdominal pain, etc. So urologists and dermatologists are doctors who diagnose and treat STDs.
When should a male consult a urologist?
Men who are experiencing symptoms like prostate enlargement, erection problems, difficulty initiating urine flow, urine incontinence, and bloody urination should consult a urologist immediately.
What are the common tests that a urologist performs?
Some of the common tests that your urologist might suggest you get are:
- Blood test to check levels of PSA (prostate-specific antigen).
- Urinalysis.
- Urine flow study.
- Semen analysis.
- Digital rectal exam.
- Post void residuals.
- Ultrasound of the abdomen and pelvic region.
- X-rays.
- Prostate or bladder biopsy.
Can urologists perform surgeries?
Yes, urologists do perform surgeries when required. They can perform open or laparoscopic or laser surgery:
- To remove tumors affecting the urinary or male reproductive tract.
- To repair injuries.
- To remove kidney stones.
- To transplant a kidney.
- To relieve strictures from the urethra.
How does your urologist check the bladder?
To diagnose problems affecting the bladder, the urologist performs cystoscopy. Here, the doctor inserts a thin tube with a camera (cystoscope) into the bladder through the urethra. The insides of the bladder can be then magnified and visualized by the doctor with the help of the camera.
Get Quick, Detailed Advice From Expert, Online Urologists
Say Goodbye to Confusion & Anxiety.
Get Professional Diagnosis & Treatment, Online!
 
 
We at Second Medic suggest Cancer patients  to obtain second opinions prior to starting treatment. Little is known about men with localized prostate cancer who seek second opinions, the reasons why, and the association with treatment and quality of care.
 
We know that a large proportion of men with localized prostate cancer obtained second opinions, they were not associated with treatment choice or perceived quality of cancer care. Future work is needed to determine when second opinions contribute to increasing the value of cancer care.
 
 
Second opinions in the setting of prostate cancer may be uniquely important for several reasons. First, prostate cancer is common and a large public health burden, treatment options for localized prostate cancer vary widely from surgery and radiation therapy to active surveillance programs with differing benefits and costs. Second opinions could provide patients with more information about their treatment options. Third, research using claims data suggests that nearly forty percent of men have different diagnosing and treating urologists for their prostate cancer. While this may suggest that men frequently obtain second opinions, studies examining the prevalence of second opinions among this population are limited. Lastly, urologists providing a second opinion are more likely to recommend radical prostatectomy, potentially increasing the influence of second opinions on treatment.
Second Medic assess the frequency and reasons for second opinions for localized prostate cancer and the characteristics of those that seek them. We also evaluate whether second opinions are associated with treatment choice and perceived quality of prostate cancer care. Based on prior studies, we hypothesized that men who obtained a second opinion would be more likely to receive definitive treatment but report similar quality of care compared to men that did not.
Second opinions to determine if men obtained second opinions from another urologist, we asked: "Did you get an opinion from more than one urologist about your prostate cancer? In other words, did you get a second opinion?" If they answered yes, they were further asked to choose one or more of the following reasons for obtaining second opinions: (1) wanted more information about cancer; (2) dissatisfaction with initial doctor; (3) wanted the best doctor; (4) wanted information about treatment options not offered by initial doctor; (5) encouraged by family and friends; and (6) other. These reasons were selected based on previous studies and additionally were pilot tested within a similar cohort of men newly diagnosed with localized prostate cancer.
 
Second Medic Outcome measures
we determined whether a patient had received definitive treatment defined as either radical prostatectomy or radiation therapy (external beam radiation therapy or seed brachytherapy) from the PCR. We measured perceived quality of prostate cancer care in the survey by asking men, "Overall, how would you rate the quality of health care for your prostate cancer?" with responses on a five-point scale.
 
Patient and tumor characteristics
additional patient characteristics measured in the survey included: age, race/ethnicity, education, and marital status. Insurance status at the time of diagnosis was obtained from the PCR. These factors have previously been shown to influence prostate cancer treatment.1We calculated life expectancy using a validated mortality index using factors measured in the survey including: age, sex, body mass index, comorbidities, and functional limitations. We obtained tumor characteristics from the PCR. Men were also asked if they had seen a radiation oncologist in the course of choosing their treatment for prostate cancer as specialist referral has been shown to influence treatment choice.
 
Statistical analysis
We summarized the characteristics of respondents along with their reasons for obtaining a second opinion. Using a chi-squared test, we compared the sociodemographic factors (age, race/ethnicity, education, insurance, and marital status), clinical characteristics (Gleason score, clinical tumor stage, life expectancy) and consultation with another specialist (consultation with a radiation oncologist) of men who did and did not obtain a second opinion from a urologist. Using multivariable logistic regression, we investigated patient and tumor characteristics independently associated with obtaining a second opinion. We then modeled the association of obtaining a second opinion with three outcomes using multivariable logistic regression: a) receipt of definitive treatment; b) receipt of surgery among men who received definitive treatment; and c) perceived quality of prostate cancer care. As a secondary analysis, we examined the characteristics of men that sought second opinions for specific reasons (e.g., wanted more information about cancer) and the association of those second opinions with treatment choice and perceived quality of prostate cancer care. Separate models were run for each reason for obtaining a second opinion. Lastly, we examined the association between second opinions and receipt of definitive treatment and receipt of surgery among men who received definitive treatment among men with low risk prostate cancer.
 
Frequency and Reasons for Second Opinions
A large proportion of men (40.2%) obtained a second opinion from a urologist and of these, over half (51.2%) reported more than one reason. The most common reasons cited for obtaining second opinions from urologists included wanting more information about their cancer (50.8%) and wanting to be seen by the best doctor (46.3%). Thirty one percent indicated they were encouraged by a family member or friend to get a second opinion and 25% noted they wanted to find out about treatment not offered by their first doctor. Dissatisfaction with their initial urologist was the least frequently reported reason to seek a second opinion (15.5%).
 
In a large cohort of men with localized prostate cancer, 40% reported obtaining second opinions from urologists, most commonly because they wanted more information about their cancer and wanted to be seen by the best doctor. However, obtaining a second opinion was not associated with definitive treatment choice. National organizations in fact encourage patients to seek second opinions to promote preference-sensitive treatment decisions – a uniquely important concern for localized prostate cancer where there is concern for overtreatment. It is noteworthy that certain motivations for seeking second opinions – wanting more information, the best doctor, or from encouragement by friends/family – were actually associated with higher rates of surgery. Our results suggest that second opinions may be common in prostate cancer, however, the extent to which they promote delivery of high-value care remains less clear.
The proportion of men in our study that obtained a second opinion with prostate cancer but higher than rates have been reported in other types of cancer. The high rate of seeking second opinions for localized prostate cancer may reflect the complexity of decision-making for treatment with multiple different treatment modalities with varying risks and benefits. It may also reflect the less urgent nature of beginning treatment compared to other types of cancer.In contrast to other cancers, time to definitive treatment in localized prostate cancer has not been linked to better cancer control, potentially allowing men more time to seek out second opinions. Though other studies involving cancer patients have found that patients commonly seek second opinions due to dissatisfaction with their physician, this was the least likely reason in our study. These findings suggest that across different types of cancer, the motivations and context for seeking second opinions differ.
Our study extends this by examining the impact of second opinions from urologists on prostate cancer treatment choices. Though we did not observe an overall association of second opinions with treatment choice, the sub-group of men who pursued a second opinion because they wanted more information, were seeking the best doctor, or were encouraged by friends or family were more likely to receive surgical treatment. It is possible that these men obtained second opinions because they wanted or were encouraged to have surgery and wanted the best doctor to perform it. In this context, second opinions may sometimes function as a way to carry out a planned treatment rather than as a way to explore treatment options. We further did not observe an association between second opinions and treatment among men with low risk disease which may suggest that second opinions, in and of themselves, may be insufficient to reduce overtreatment among this group.
Even without altering treatment patterns at a cohort-level, it is possible that second opinions remain important for aligning patient preferences with treatment choices. Similar to previous studies, we found that men with lower education were less likely to receive a second opinion. Seeking second opinions can be considered to reflect active engagement by the patient in their healthcare. Prior literature has shown that black men and men with lower education tend to participate less in shared medical decision-making related to their treatment, and black men in particular are notably under treated for their prostate cancer. This difference by socioeconomic status raises important considerations about the equitable distribution of cancer care, and future studies aimed at better understanding medical information seeking behaviors and targeting unmet needs amongst men with lower levels of education should be considered.
Our study has several limitations. First, our measure of second opinions was based on self-report, which may be subject to recall and social desirability bias. However, in contrast to claims-based data which may only assess patterns of care, our study allows patients to directly state whether they sought a second opinion and to indicate the underlying reasons why. Second, we do not have information on the content of the discussions during a second opinion visit. To better understand how second opinions may or may not influence treatment choice, examining the content of physician-patient discussions is important for future work. Third, white men and those that received definitive treatment were more likely to respond to our survey. Fourth, our perceived measure of quality is not specific to particular providers.
In accordance with recommendations from national cancer organizations, our results suggest that a large proportion of men with prostate cancer are obtaining an opinion from a second urologist regarding their treatment. The high rate of second opinions underscores their potential importance in cancer care delivery. At the same time, we did not observe an overall association between second opinions and either the receipt of definitive treatment or perceived quality. Additional research is needed to better understand the content of these second opinion visits in order to assess their value in cancer care.
When Urologist's second opinion makes sense?
The urologist's second opinion make sense when your doctor doesn't have the required specialist knowledge for your condition.
The urologist's second opinion makes sense when various doctors have given you different recommendations and you need help making a decision.
The urologist's second opinion makes sense when you haven't received a clear diagnosis or therapy recommendation.
Urologist's second opinion make sense when your doctor has recommended a major operation and you want to make sure that it's the best way to help you.
The urologist's second opinion makes sense when you feel that you haven't been given enough information about your planned treatment.
The urologist's second opinion makes sense when the suggested treatment promises no significant improvement to your condition.
The urologist's second opinion makes sense when you want to find out if there are other treatment options you can pursue.