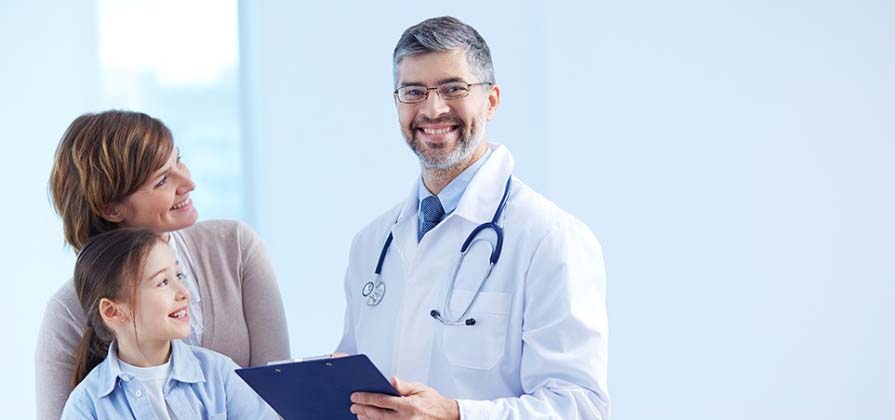 Back Pain
Spinal fusion is the permanent joining of two or more vertebrae so that there is no movement between them. Over time they heal into a single, solid bone. The procedure involves roughening the bone between two adjacent vertebrae and then placing bone graft between them.
Spinal Fusion Surgery Recovery: 1 to 3 Months After. As the back continues to heal, patients usually start to feel better and find they can take on more activities. ... Pain is likely to continue to decrease gradually, but some patients continue to have pain 3 to 6 months after surgery.
Importance of Second Opinion Before Spinal Surgery
Its important to accept that finding out you may need spinal surgery can be daunting, but getting an expert second opinion can put your mind at ease.
We all know that If a physician tells you that you need spinal surgery, it's important to consider getting a second opinion from an experienced spine surgeon before you agree to a course of treatment. This is especially true if you feel unsure about your treatment options.
We strongly encourages our patients to seek second opinions and he also welcomes second opinions. They're essential because patients should make informed decisions and feel confident in what they choose. Not only that, but they should feel confident in their physician's experience and reputation, too.
Before seeking a second opinion we recommend researching hospitals as well as surgeons who not only perform spinal surgery routinely, but with whom you feel comfortable. "Part of what we need to do as providers is make sure that patients have a sense of confidence and good communication. Surgery is a big step, and patients should feel empowered to take charge of their recovery, to feel proactive
Second Medic is a  leading expert in the field of spinal surgery. Our specialists values comforting patients who come to us with undiagnosed spinal issues, as well as those seeking a second opinion from a trusted expert.
We start  by explaining their underlying condition, trying to shed light on how their issue might have developed. "I try to put things into a perspective that allows them to understand what the basic problem is.
At Second Opinion juncture similar sets of symptoms are :
•          Chronic back or neck pain
•          Weakness, numbness, or pain affecting an arm or leg
We generally asks to see copies of any diagnostic tests the patient has undergone. We understand the problem differently or support what the initial doctor said. Either way, our goal is to provide each patient with the most appropriate recommendations for their spinal diagnosis.
We always tell patients that unless there's an urgency to proceed with surgery—which, fortunately, is not that common—to find an approach that makes the most sense to them and to find a surgeon who they feel truly has their best interest in mind," "If they have a treatment option they can't understand, is that really the right path to take?"
When the Opinions are different
Second opinions can drastically alter the course of treatment which is important to recognize.
A patient might be told that surgery is not an option, leaving the patient to wonder if the pain will ever go away. But then a second opinion reveals that surgery is possible. Conversely, a patient may be told he needs spinal surgery, when really, he can start with a more conservative approach.
Those differences in treatment approach have to do with a surgeon's training or experience. Additionally, technological tools for imaging or surgery may not be available at certain institutions, leading physicians to make recommendations based on the tools they have available.
With spinal disorders specifically, patients can experience a wide spectrum of problems — and as a result, a significant variation in treatment options and approaches. We prefer to be conservative with surgery, listening to each patient's goals and concerns, and often trying non-surgical approaches first. The exception are the rare spinal tumors or other conditions that compress the spine and require treatment sooner rather than later.
When in Second Opinion process we should get alert.
Patients often consider a second opinion if they feel pushed toward surgery right away, without leaving time to digest the diagnosis or do further research.
Worry is that sometimes an enthusiasm or aggressiveness to try to get the patient to commit to surgery then and there." A surgeon who tells you that you need surgery should support you in seeking out a second opinion before you make your decision.
We always ask to show them images from their scans and give them information to read further. We want patients to have all of the information they need to make an informed decision about surgery, and he remains available to answer any questions as they process the information.
Important thins is that "Patients make a more informed, more comfortable decision if they feel they don't have that time constraint or pressure,"
When a patient is trying to make a connection with a surgeon, it's crucial that the effort goes both waysIt's important that you feel (as the patient) that you're not just another number, that you have time to explain your concerns and fears."
If you've been told you need spinal surgery, it's important to take the time to make sure that your physician has your best interest in mind and that is the best course of treatment for you. Sometimes, that requires a second opinion.
Our spine specialists are experts in diagnosing and treating all a variety of spinal injuries and diseases. Talk to Second Medic before getting a second opinion for a recent diagnosis.
Please remember that a second opinion based only on images and medical records is necessarily limited to what is contained in those files. It cannot replace an in-person medical evaluation from a qualified physician. Getting a second opinion from one of our neurosurgeons will not offend your current doctor – it's simply a means of empowering and educating yourself about your condition and your options.  The ultimate decision is yours to make but rest assured that our experts are standing by to help you make the right choice.
We all know how confusing and frightening it can be to get a diagnosis that requires brain surgery.  Getting a second opinion is always a good idea as there are many advanced imaging techniques and minimally invasive procedures available today, and any patient would be wise to get a second opinion from another neurosurgeon.
Second Medic can provide you with the peace of mind that comes with knowing your options and having experts to guide you in making your decision. The program offers a thorough review of your previous images and diagnosis and an evaluation of the recommended treatment, followed by our written report.
Our faculty can provide expert second opinions on a wide range of brain conditions, including:
Medical consultation and second opinions for Acoustic neuromas
Medical consultation and second opinions for Aneurysms
Medical consultation and second opinions for AVMs
Medical consultation and second opinions for Brain tumors
Medical consultation and second opinions for Colloid cysts
Medical consultation and second opinions for Epilepsy
Medical consultation and second opinions for Hemifacial spasm
Medical consultation and second opinions for Parkinson's disease
Medical consultation and second opinions for Trigeminal neuralgia
and more.
We can do a review of your diagnosis and treatment plan and provide the written report
Our Review and Report process will confirm your diagnosis, or suggest additional tests. Many tumors and other neurosurgical conditions look-alike on initial imaging, and an accurate diagnosis is absolutely critical to creating the best treatment plan. If we have any reason to believe your diagnosis needs confirmation, we may recommend additional advanced imaging or other tests to verify your condition.
Provide information about treatment options. Not every doctor or hospital has access to the most advanced technology or has specialized training to perform minimally invasive surgery. We may be able to suggest a minimal-access alternative to open surgery that your doctor is not able to provide.
Assess your risk. Different treatment options carry different risks, often depending on the age and general health of the patient, the patient's medical history, and the family history. Our second opinion report will assess your risk based on your own individual situation. Request a Remote Second Opinion Upload your images to request a second opinion
Make a recommendation. Our written report will recommend a course of treatment that our experts believe is best for you.
When does the Spinal Surgeon's second opinion makes sense?
The Spinal Surgeon's second opinion makes sense when your doctor doesn't have the required specialist knowledge for your condition.
The Spinal Surgeon's second opinion makes sense when various doctors have given you different recommendations and you need help making a decision.
The Spinal Surgeon's second opinion makes sense when you haven't received a clear diagnosis or therapy recommendation.
The Spinal Surgeon's second opinion makes sense when your doctor has recommended a major operation and you want to make sure that it's the best way to help you.
The Spinal Surgeon's second opinion makes sense when you feel that you haven't been given enough information about your planned treatment.
The Spinal Surgeon's second opinion makes sense when the suggested treatment promises no significant improvement to your condition.
The Spinal Surgeon's second opinion makes sense when you want to find out if there are other treatment options you can pursue.