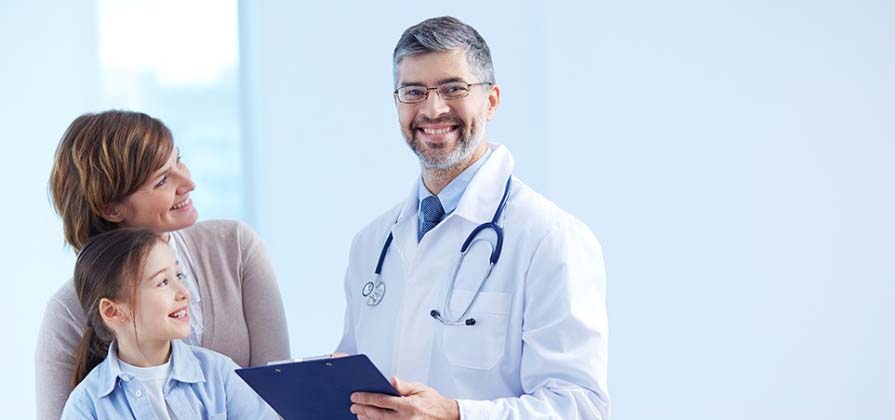 Reviews for X-rays, CT scans and MRI -Â Â 
Radiology is a branch of medicine that uses imaging technology to diagnose and treat disease.
Radiology may be divided into two different areas, diagnostic radiology and interventional radiology. Doctors who specialize in radiology are called radiologists.
A radiologist is a physician who utilizes imaging methodologies to diagnose and manage patients and provide therapeutic options. A radiologist utilizes x-ray, ionizing radiation, radionuclides, ultrasound, electromagnetic radiation, and image-guided intervention to diagnose and treat disease. Physicians practicing in the field of radiology specialize in diagnostic radiology or radiation oncology.
Radiologists can receive training in the following subspecialties:
neuroradiology
nuclear radiology
pediatric radiology
vascular and interventional radiology
 
CONNECT WITH A SPECIALIST, Get a Second Opinion Today, Have one of the top specialists in review your radiology scan. Our expert radiologists are standing by to give you a clear, concise online radiology second opinion for your MRI, CT, PET, X-ray, Ultrasound, or Mammogram read.
 
SECOND OPINION | SECOND OPINION ONLINE FOR PATIENTS.
 
 
Second Medic radiologists will interpret your study and issue a very detailed, informative, and definitive (when possible) written second opinion report of our findings. As required, we will compare your second opinion test to previous radiology exams you've had. We will comment on the quality of exam and recommend a repeat study if the quality is not adequate. Second Medic will make a specific recommendation for further course of action or follow-up examination.
 
SECOND OPINION REPORTS: ECHOCARDIOGRAM CT (Computerized Tomography) MRI (Magnetic Resonance Imaging) , Breast MRI, Cardiac MRI Â MAMMOGRAPHY, NUCLEAR, ULTRASOUND, PET CT
 
SECOND OPINION COMPARISON STUDIES: Our patients who have additional radiologic exam of the same body part, we can review and compare those studies to the most recent one. The older comparison studies will be carefully reviewed and compared so that an accurate assessment can be made for any changes or new findings.
 
Second-opinion consultants specialize in reviewing radiology scans and discussing their results with patients in a way that is easy to understand. Patients may prefer having a second set of eyes focusing on their care.
 
Second Medic is focused on reducing the Risk of Medical Errors The primary reason for a second opinion is to reduce the risk of medical errors by allowing another specialist or a team to evaluate the radiology scan. Each year, tens of thousands of patients die due to medical mistakes. Several studies have examined the value of a second opinion for radiology studies. Undoubtedly the findings always point to an increase in accurate diagnoses when the scans are reviewed by a second party.
The additional review may help detect minor or major errors from the initial diagnosis. Most radiologic errors occur due to the under-reading of the radiology exam images. Errors may also result from doctors failing to extensively examine the anatomy. Second opinions may also help reduce the risk of misdiagnosis. This prevents the chances of unnecessary medical procedures and other potential errors.
When Radiologist' second opinion makes sense?
 
Radiologist's second opinion make sense when your doctor doesn't have the required specialist knowledge for your condition.
Radiologist second opinion make sense when various doctors have given you different recommendations and you need help making a decision.
The radiologist's second opinion makes sense when you haven't received a clear diagnosis or therapy recommendation.
Radiologist's second opinion make sense when your doctor has recommended a major operation and you want to make sure that it's the best way to help you.
The radiologist's second opinion makes sense when you feel that you haven't been given enough information about your planned treatment.
The radiologist's second opinion makes sense when the suggested treatment promises no significant improvement to your condition.
Radiologist's second opinion makes sense when you want to find out if there are other treatment options you can pursue.