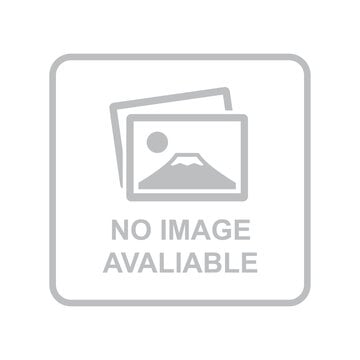 ZIVAST-E 10MG 10TAB
Brand: Wellness Forever
14 Reviews
Rs. 105.60

Prescription required on this product.
Support 24/7

Call us anytime

100% Safety

Only secure payments

Hot Offers

Discounts up to 80%
Composition
Atorvastatin (10mg) + Ezetimibe (10mg)
Storage- Keep it in cool and dry place below 30°C
Consume Type- Oral
Description
Zivast-E 10 Tablet is a medicine used to treat high cholesterol. It is a combination of two medicines that reduces "bad" cholesterol (LDL) and triglycerides (fats) levels. Zivast-E 10 Tablet contains Atorvastatin which helps to decrease the production of cholesterol that may build up on the blood vessels (arteries) of the heart, brain, and other parts of the body. By lowering cholesterol levels, they help prevent the chance of having heart diseases such as heart attacks and strokes in the future. On the other hand, Ezetimibe is a cholesterol absorption inhibitor that avoids the absorption of cholesterol from the intestines. Together, they provide a better decrease in cholesterol in your body.
Benefits/Uses
Antihyperlipidemic
Antistroke
Prevention of heart attack
Direction for use
It should be taken as directed by your doctor and in the prescribed quantity.
Swallow it as a whole with a glass of water with or without food. Do not cut, break or chew the medicine.
It would be best if you take it at a fixed time for optimal results.
Keep it away from the reach of children
Do not use expired medicine.
Precaution
Tell the doctor about the medicines, supplements, or herbals you are currently taking or might take to avoid possible interaction.
Inform your doctor if you experience fatigue, muscle weakness or muscle pain.
Inform your doctor if you notice signs of liver problems such as stomach pains, unusually dark urine or yellowing of skin or eyes.
Inform your doctor if you have kidney disease, liver disease or diabetes before starting treatment with this medicine.
If you are diabetic, monitor your blood sugar level regularly as Zivast-E 10 Tablet may cause an increase in your blood sugar level.
Do not take Zivast-E 10 Tab if you are pregnant, planning a pregnancy or breastfeeding.
As a precautionary measure, do not consume alcohol and quit smoking
Eat healthy food and do regular exercises.
Limit your dietary sodium ( salt) consumption
Side effects-
It is not necessary for everyone to experience the side effects. In case of any discomfort, consult your doctor.
Nausea
Stomach pain
Constipation
Muscle pain
Headache
Increased glucose level in blood
Increased liver enzymes.
1. Can Zivast-E 10 Tablet cause muscle problems or muscle injury?
Answer- Yes, taking Zivast-E 10 Tablet can cause muscle problems or muscle injury
because of the reduced oxygen supply to the muscle cells which leads to fatigue,
muscle pain, tenderness, or muscle weakness. Consult your doctor to know about ways
to prevent this.
2. What lifestyle changes should I do to lower bad cholesterol in my blood?
Answer- Increase your daily diet with fibre, fruits, vegetables, whole grains and fish, and
cut saturated fat as well. Stop smoking and drinking and try to work out every day as
well.
3. Can I stop taking Zivast-E 10 tab on my own?
Answer- No, you should not stop taking ZIVAST-E 10 Tablet without consulting your
doctor.
4. Will taking the medicine increases the risk of increase in blood sugar level?
Answer- Zivast-E 10 Tablet contains Atorvastatin that can raise your blood sugar a little.
If you already have type 2 diabetes please consult your doctor. Your doctor may adjust
the dosage of Zivast-E 10 Tablet.