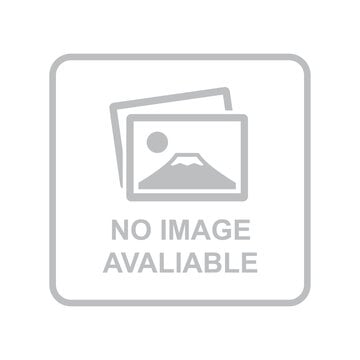 TRIXIDE 10TAB
Brand: Wellness Forever
14 Reviews
₹36.30

Prescription required on this product.
---
Key Ingredients
Amitriptyline (25mg) + Chlordiazepoxide (10mg)
Storage- Keep it in cool and dry place below 30°C
Consume Type- Oral
Description
Trixide is used in the treatment of depression associated with anxiety. It helps in regulating mood and reduces anxiety.
TRIXIDE Tablet is a combination of two drugs: Amitriptyline (tricyclic anti-depressant)
Chlordiazepoxide (benzodiazepine anxiolytic). Amitriptyline works by affecting certain chemical messengers in the brain that communicate between brain cells, thereby regulating mood and treating depression. Chlordiazepoxide increases the action of a chemical messenger called GABA which helps in suppressing the excessive and abnormal activity of the nerve cells in the brain. TRIXIDE has a calming effect on various functions of the brain. Thereby, helps in treating anxiety.
Key Benefits
In the Treatment of Depression and Anxiety
Directions for use
It should be taken as directed by your doctor and in the prescribed quantity.
Swallow it as a whole with a glass of water with or without food. Do not cut, break or chew the medicine.
It would be best if you take it at a fixed time for optimal results.
Keep it away from the reach of children
Do not use expired medicine.
Safety Information
Tell the doctor about the medicines, supplements, or herbals you are currently taking or might take to avoid possible interaction.
If you have missed any dose, take it as soon as you remember. If it is time for the next dose, skip the missed dose and continue your regular dosing schedule.
Inform your doctor if you are taking any other antidepressants.
Inform your doctor immediately if you get thoughts about harming yourself or ending your life.
Avoid alcohol while taking Trixide Tablet.
If you have diabetes, you will be asked to monitor your blood glucose level regularly.
It can take a week or two after starting this treatment before the effect begins to build up, and 4-6 weeks before you feel the full benefit. Do not stop taking it after a week or two, feeling it is not helping.
Do not stop taking Trixide Tablet unless your doctor tells you to do so. Stopping treatment suddenly can cause problems.
Try to keep your regular appointments with your doctor. This is so your doctor can check on your progress.
Perform meditation and yoga which helps in relieving stress and provides relaxation.
Side effects-
It is not necessary for everyone to experience the side effects. In case of any discomfort, consult your doctor.
Constipation
Difficulty in urination
Weight gain
Confusion
Orthostatic hypotension (sudden lowering of blood pressure on standing)
Tiredness
Blurred vision
Dryness in mouth
Increased heart rate
Uncoordinated body movements
Depression
Memory impairment Nischait Chang
Verified Buyer
It has given me good results. Suriya
Verified Buyer
Good constitute contain all the necessary ingredient. Swati Reddy
Verified Buyer
Yet to find the result. I am using the medicine as advised. Ms. Satabdi Ghosh Hajra B.Ed
Verified Buyer Soumitra priyadarshee
Verified Buyer
Answer- No, you should continue to take Trixide Tablet, even if you feel well. If you stop
Trixide Tablet suddenly, serious withdrawal symptoms may occur. Consult your doctor if
the symptoms are relieved, he might decrease your dose gradually.
Answer- Avoid consumption of alcohol while taking TRIXIDE Tablet as it may cause
increased sleepiness and dizziness.
Answer- TRIXIDE Tablet causes weight gain due to increased appetite. Eat a healthy
diet and exercise regularly to maintain a healthy weight.
Support 24/7
Call us anytime

100% Safety
Only secure payments

Hot Offers
Discounts up to 80%
At Second Medic, we offer a wide range of high-quality pharmacy products to support our patients' health and wellbeing. Each of our pharmacy products is carefully selected to meet the diverse needs of our patients, and we are dedicated to providing personalized and compassionate care to ensure that our patients receive the right medication at the right dosage.
Our prescription medication products are available to patients who have been prescribed medication by their physician. Our experienced pharmacists work closely with our patients' physicians to ensure that they receive the right medication at the right dosage, and they are available to answer any questions or concerns that our patients may have about their medication. We also offer prescription refill reminders and prescription delivery services to make it easier for our patients to manage their medication regimen.
In addition to prescription medication, we also offer a wide range of over-the-counter medication and supplements to support our patients' overall health and wellbeing. Our pharmacy is stocked with a comprehensive selection of products to meet the diverse needs of our patients, including vitamins, pain relievers, allergy medication, and more. Our knowledgeable pharmacists are available to help our patients find the right products for their needs and to answer any questions they may have about over-the-counter medication or supplements.
At Second Medic, we understand that medical supplies can also play an important role in our patients' health and wellbeing. That's why we offer a wide range of medical supplies, including wound care products, diabetic supplies, and more. Our knowledgeable pharmacists are available to help our patients find the right medical supplies for their needs and to answer any questions they may have about their use.
We are committed to ensuring that our patients have access to the highest quality pharmacy products available. Contact us today to learn more about our comprehensive selection of pharmacy products and how we can support your ongoing medical care.
Get Quick Consultation & Support
Chat with Whatsapp