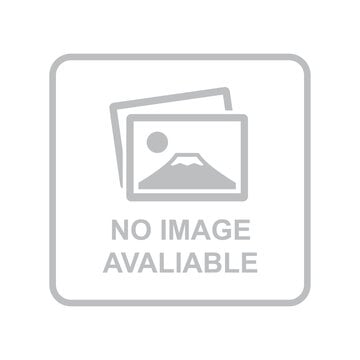 TRANCODOL-DT 20MG 10TAB
Brand: Wellness Forever
14 Reviews
Rs. 72.50

Prescription required on this product.
Support 24/7

Call us anytime

100% Safety

Only secure payments

Hot Offers

Discounts up to 80%
Key Ingredients
Haloperidol (20mg)
Storage- Keep it in cool and dry place below 30°C
Consume Type- Oral
Description
Trancodol 20 MG Tablet DT is an antipsychotic that is used for the treatment of schizophrenia (a brain disorder characterized by delusions, hallucinations, reduced speaking) and other mood disorders. Take this medicine at the same time regularly. Trancodol DT 20 mg contains 'Haloperidol', which is a typical antipsychotic drug. It works by blocking the action of dopamine, a chemical messenger in the brain that affects thoughts and mood. Tourette syndrome is a disorder that involves repetitive movements or unwanted sounds (tics) that can't be easily controlled.
Key Benefits
Directions for use
It should be taken as directed by your doctor and in the prescribed quantity.
Swallow it as a whole with a glass of water. Do not cut, break or chew the medicine.
Dissolve it in a glass of water before taking it.
It would be best if you take it at a fixed time for optimal results.
Keep it away from the reach of children
Do not use expired medicine.
Safety Information
Tell the doctor about the medicines, supplements, or herbals you are currently taking or might take to avoid possible interaction.
If you have missed any dose, take it as soon as you remember. If it is time for the next dose, skip the missed dose and continue your regular dosing schedule.
It is less likely to cause weight gain as compared to other similar medicines.
Use caution while driving or doing anything that requires concentration as Trancodol DT 20mg may cause dizziness and sleepiness.
Avoid drinking alcohol while taking this medicine as it can cause increased dizziness.
Inform your doctor if you experience any abnormal movements or have difficulty controlling movements.
It may affect how your body regulates your temperature. Avoid getting dehydrated and drink plenty of fluids.
Your doctor may check your heart function and level of electrolytes such as sodium and magnesium before you start treatment with this medicine and regularly thereafter.
Do not stop taking it without talking to your doctor first as it may cause worsening of symptoms.
Geriatric patients with dementia-related psychosis treated with the drug are at an increased risk of death, and please consult your doctor before taking Trancodol DT 20 mg.
Side effects-
It is not necessary for everyone to experience the side effects. In case of any discomfort, consult your doctor.
Abnormality of voluntary movements
Feeling agitated
Depression
Difficulty sleeping
Problems with vision, such as blurred vision
Headache
Constipation
Dry mouth or increased saliva
The increased prolactin level in the blood
Muscle stiffness
Orthostatic hypotension (sudden lowering of blood pressure on standing)
Sleepiness
Difficulty getting and keeping an erection (impotence)
Tremor
Urinary retention
Changes that show up in blood tests of the liver
Weight gain
1. What are the common side effects of TRANCODOL DT 20mg?
Answer- Common side effects of TRANCODOL DT 20mg include Abnormality of voluntary movements feeling agitated, depression, difficulty sleeping, problems with vision, such as blurred vision, headache, constipation, dry mouth or increased saliva, increased prolactin level in the blood, muscle stiffness, orthostatic hypotension (sudden lowering of blood pressure on standing), sleepiness, difficulty getting and keeping an erection (impotence), tremor, urinary retention, changes that show up in blood tests of the liver, weight gain.
2. Can I stop taking TRANCODOL DT 20MG TABLET on my own?
Answer- You are not recommended to stop taking Trancodol DT 20mg without
consulting your doctor. It may cause withdrawal symptoms such as palpitations (the
sensation that heart skipped a beat or extra beat), anxiety, confusion, difficulty sleeping
and tremors. Therefore, take TRANCODOL DT 20mg for as long as your doctor has
prescribed it, and if you experience any difficulty while taking it, please consult your
doctor so that the dose may be gradually reduced.
3. Can TRANCODOL DT 20mg TABLET be used for long-term?
Answer- Long-term use of Trancodol DT 20mg may cause dyskinesia (a movement
disorder) in some cases. However, your doctor prescribes this medication if the benefits
outweigh the risks.
4. Is TRANCODOL DT 20MG TABLET safe for patients suffering from dementia-related psychosis?
Answer- TRANCODOL DT 20mg is not recommended in patients with dementia-related
psychosis as it increases the risk of heart diseases like heart failure and infectious
diseases like pneumonia. An alternate medicine should be considered based on the
clinical condition.