Prescription required as per the Government regulations.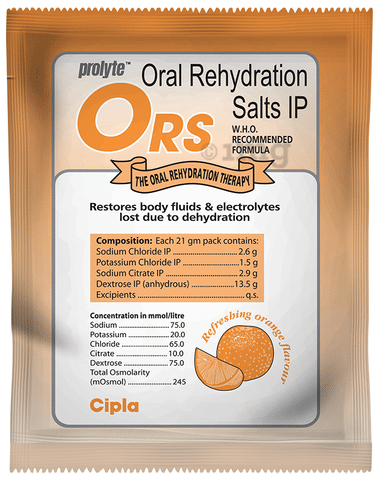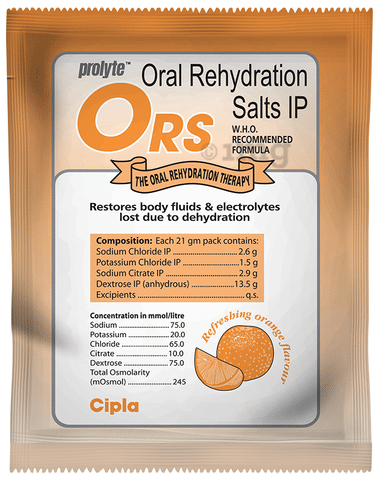 Prolyte ORS Powder Refreshing Orange
Rs. 18.00
Support 24/7

Call us anytime

100% Safety

Only secure payments

Hot Offers

Discounts up to 80%
ORS Powder is a WHO based ORS (Oral Rehydration Salt) formula. Oral rehydration salt is a combination of Dextrose and a number of essential electrolytes (Sodium Chloride, Potassium Chloride, Sodium Citrate). ORS Powder restores body fluids & electrolytes, lost due to dehydration in during Diarrhea, vomiting, muscle cramping, and exertional heat illness while exercising in hot or humid weather.
Restores body fluids & electrolytes, lost due to dehydration in during Diarrhea, vomiting, muscle cramping, and exertional heat illness while exercising in hot or humid weather
Sodium chloride is utilized by body cells for its normal function
Helps in the treatment of mild and moderate dehydration with ORS