What is crowdfunding?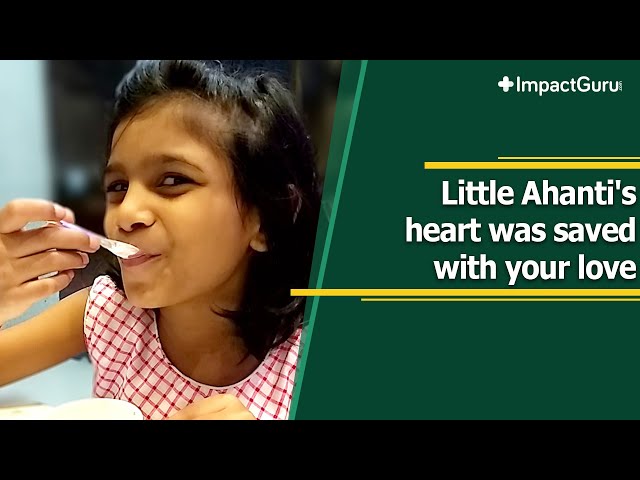 Thousands fight for their lives from fatal diseases and unforeseen medical emergencies every day. Families are often left drained of all their savings due to insufficient insurance coverage and are forced to take loans at high interest rates. Many also have to risk delaying or stopping treatment due to lack of funds.
At ImpactGuru, we believe saving lives is a service. With the help of millions of donors online, who step up to generously support friends, colleagues and strangers with contributions, we are trying to reach each and every individual across India to ensure that no life is ever lost due to lack of money.
Medical crowdfunding helps you raise funds online for healthcare expenses from friends, family and strangers.
20,000+ patients with following medical conditions were funded successfully.
---
Brain Surgery
Maximum Raised
₹53 Lakhs
---
Brain Surgery
Maximum Raised
₹53 Lakhs
---
Brain Surgery
Maximum Raised
₹53 Lakhs
---
Brain Surgery
Maximum Raised
₹53 Lakhs
---
Brain Surgery
Maximum Raised
₹53 Lakhs
---
Brain Surgery
Maximum Raised
₹53 Lakhs
How does crowdfunding work?
Step 1: Start your free fundraiser
Step 2: Share your fundraiser online
Step 3: Receive donations from around the world
Step 4: Transfer funds to the hospital directly
Why fundraise with ImpactGuru
Maximize your fundraising with 0% platform fee plan
Create an automated donor appeal in 2 minutes with our storybuilder
Run your fundraiser from anywhere with our iOS/Android Apps
Get donations from over 165 countries with multiple payment methods
Indian tax benefits available to donors
Fundraise lakhs of rupees within days by using customised fundraising calendar
Take your loved one home without loans or payback liability
Get help anytime from dedicated Relationship Managers
Crowdfunding vs Other healthcare financing solutions
Crowdfunding on ImpactGuru.com
You can start a fundraiser on your own in less than 5 minutes
You can fund the entire amount within days or even hours
Insurance
Assuming you do have a health insurance, it can still take weeks to sort the paperwork, before you can claim the insurance amount.
Loans
The submission of the required documents tied to the loan approval can take months
Crowdfunding on ImpactGuru.com
As long as you are able to prove that your medical emergency is genuine, you can raise funds on ImpactGuru.com
Insurance
Health insurance can be extremely confusing because of the difference in terms and conditions in policies. Many critical illnesses including cancer are not covered in most basic plans of insurance companies
Pre-existing medical conditions are not covered by insurance
Loans
Amount of loans you can get are significantly restricted by your credit history, age, eligibility, documentation, ability to pledge collaterals, etc
Crowdfunding on ImpactGuru.com
We understand medical treatments such as cancer, transplants and surgeries etc can cost up to ₹50 Lakhs or more so there is no limit to the amount of funds you can raise, as long as you have the medical estimations to support it and the networks to raise it
Insurance
You can only claim the amount covered within the policy
Most policies have a cover of up to ₹5 Lakhs only
Many policies have high copay and deductibles implying that you need to pay out of pocket first before you claim the cover
Loans
It is not always possible to get a loan to cover all your medical expenses
The maximum loan someone can get for healthcare expenses is typically Rs 2-3 lakhs. Such loans are only possible to secure if you DON'T have a critical illness
Crowdfunding on ImpactGuru.com
Setting up a fundraiser is absolutely free. The funds you raise are donations so there is no need to payback liability
ImpactGuru charges only a nominal fee for fundraising
Also, if you raise nothing, you pay nothing
Insurance
You need to pay monthly or annual premiums and can claim only the coverage amount during a medical need
Average health insurance coverage of Rs 5 lakhs in India is very low for most critical illnesses
Loans
You need to pay back your loans in monthly instalments / EMI with interest rate often exceeding 15%
Banks / NBFCs usually reject loans for healthcare expenses due to risk of default and death
Hear it from our campaigners!
Amit Shenoy
We were overwhelmed to have raised 45 Lakhs within a week on ImpactGuru.com for Amit's blood cancer treatment. Family, friends and strangers from across the world donated. We would not have been able to without the support of so many.
Saurabh Pendurkar
My brother Saurabh's train accident left us in shock. Thanks to ImpactGuru.com, we were able to raise funds for his surgery within days and today my brother is up and running. I can't thank all the donors for their generosity.
Ezekiel Pereira
Watching my child fight hard to survive blood cancer was the most heartbreaking thing for us. I couldn't afford his chemo and that's when I set up a fundraiser on ImpactGuru.com. Today my son receives regular chemotherapy sessions thanks for the generosity of so many donors.
Srinivasa Gopalan
Our father met with a heart attack years ago and we were struggling to pay for his Angioplasty. We decided to start crowdfunding on ImpactGuru.com and it worked! We highly recommend it to everyone!
Praveen Pudi
My brother Praveen and his wife met with a devastating bike accident recently. He needed immediate ventilator support and multiple surgeries to survive. Thank you to the 920 donors on ImpactGuru.com who contributed for my brother's medical bills. He is now out of danger.
Ansh Yadav
My son Ansh, an aspiring athlete was left paralysed with the rare GB Syndrome weeks before his National Level Athletics Tournament. Thanks to ImpactGuru.com I could afford his medical treatment. Today he is out of danger and is recovering slowly. Can't wait for him to get back on his feet!
Our impact so far
₹1500+ crores* raised from 10,00,000+ donors from over 165 countries
*Inclusive of funds raised by our global crowdfunding partners
Pricing Plans
SELF-DRIVEN
0%
Platform fee*
ASSISTED
5%
Platform fee*
COLLABORATE
8%
Platform fee*
*Payment gateway fees and other fees apply.
*Visit our Pricing and Fees page for more details.
Successfully crowdfunded for patients across all major hospitals in India
FAQs
What is ImpactGuru?
ImpactGuru is India's leading online crowdfunding platform that enables NGOs to fund their programs as well as individuals to fund their medical expenses, creative projects and personal projects. Alternatively, it allows you to donate to a cause you support or, choose from a host of vetted causes here on Impact Guru.
What do I need to start a fundraiser?
You can create a fundraiser on ImpactGuru in less than 5 mins! Click on the start a fundraiser button and from there you will require the following to complete your fundraiser.

Your personal details, including your name, phone number and email.
Add details about your fundraiser, including a title, images, a story (your appeal to potential donors - if your cause is medical, a storybuilder will appear in the third step to help you write your story), name of the beneficiary and the goal amount.
Add supporting documents like the patients' medical reports, doctor's letter, medical bills etc.

Watch this video to know how to build a great fundraiser!
What if my fundraiser doesn't reach its goal amount?
No problem! We follow a flexible model where you can keep what you've raised without being penalised for not meeting your goal.
What is 0% ImpactGuru platform fee model?
Through the 0% ImpactGuru Platform Fee, we at ImpactGuru waive off our platform fees, so that you can receive maximum funds for the causes you care about. As a fundraiser, you don't pay anything. To help us maintain the platform to provide you a free fundraising option, we ask donors for a voluntary tip.
How does ImpactGuru disburse funds during emergencies?
We understand that many campaigners, especially medical causes, cannot wait until the fundraiser closes and often need to make payments to hospitals in parts. Unlike many platforms, on ImpactGuru, you can request for partial or full fund withdrawal before your fundraiser closes! Go to your dashboard, click on "Withdraw Funds", enter the amount you wish to withdraw and upload the documents required (bank details and scanned copies of PAN and Aadhar cards).
I am new at this, how do I know if I will be successful?
Crowdfunding is new to many patients and their families and while we have put in years of work to build a platform that is user-friendly and intuitive, we do understand new campaigners might feel confused at times. In that case, your dedicated crowdfunding expert will always be available on call to guide you to reach your goal. Our platform has been used successfully by students, labourers, working professionals, housewives, teachers and even farmers to raise money - we've worked hard to ensure that no matter where you come from or what you do, you are able to raise funds easily.

You can also get real-time donation updates on our free ImpactGuru Android App. Download here
Why does ImpactGuru charge a platform fee on some of the plans?
ImpactGuru is a social enterprise that provides crowdfunding support for medical, personal, and non-profit causes. Our mission is to help finance the critical illnesses of over 1 million / 10 lakh patients over the next decade. To provide the best experience to our customers, we have to incur various costs relating to technology infrastructure, dedicated staff, fundraiser outreach, due diligence and vetting, disbursing funds, and updating donors on fund utilization.
Only when we sustain, will we be able to achieve our mission. Just like a hospital charges a fee to treat patients or an academic institution to educate students, we too charge a fee for some of our services as a single solution does not cater to every customer. In India, healthcare and education require a personalized and customized approach, likewise, crowdfunding too! We constantly strive to provide the best fundraising experience and support to all our customers and our pricing plans reflect the value we deliver in helping our customers achieve their fundraising goals at the lowest possible cost.
While our 0% ImpactGuru Platform Fee plan is tailored to perfectly fit those customers who are familiar with crowdfunding, our other plans, Assist and Collaborate, and our Accelerate initiative, entail a variety of value added services for those who need additional support with fundraising. At ImpactGuru, we invest an abundant amount of time and effort to provide high touch customer support, customised outreach plans, multimedia support and much more as a part of these plans to provide a fruitful fundraising experience.