Prescription required as per the Government regulations.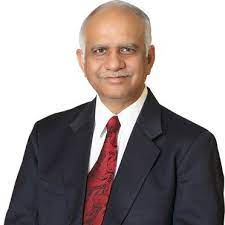 Dr. S K Sinha
Cardiac Surgeon
36 years Experience
1 Reviews
Dr S K Sinha is a leading and well known Cardiac Surgeon in Delhi with 36 years of experience in Cardiac Surgery. The long experience provided him an opportunity to amass rich and varied experience of more than nine thousand cases across a wide spectrum of varieties and complexities. His Specialization includes- Minimal Invasive Valvular Heart Surgery, Aortic Aneurysm Surgery, Heart Failure Surgery, Ventricular Remodeling Surgery, Arrhyth Read More...
FAQ
Q1. How can I take Dr. S K Sinha appointment?
A. You can take Dr. S K Sinha online through Secondmedic for phone call, text message and video call with the doctor.
Q2. What is Dr. S K Sinha education qualification?
A. Dr. S K Sinha has the qualification of MBBS, MS, MCH (Cardio-Thoracic And Cardiovascular Surgery)
Q3. What is the experience of Dr. S K Sinha?
A. Dr. S K Sinha have 36 years of experience in specialty.
Q4. What is the specialty of Dr. S K Sinha?
A. Dr. S K Sinha specialty is Cardiology / Heart disease , Cardiac Surgery,
User Reviews
Please login to submit your review.