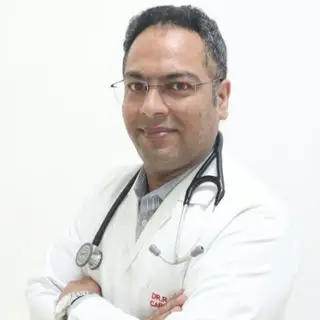 14 years experience
MBBS, MD - Cardiology
(1 Reviews)
---
Dr. Ratinder Pal Singh is a highly qualified medical professional with a comprehensive background, holding an MBBS degree as well as MD in Medicine and DNB in Interventional Cardiology. He previously served as a Consultant at Max Superspeciality Hospital in Delhi and currently holds the position of Senior Consultant Interventional Cardiologist in the Tricity area. With a remarkable career spanning 21 years, Dr. RP Singh boasts extensive experience in the field of cardiology, encompassing both non-invasive and invasive (interventional) diagnostic and therapeutic procedures. His expertise is underscored by an impressive record of over 10,000 diagnostic and therapeutic intervention procedures performed to date. Dr. Singh's academic journey includes esteemed institutions in North India such as Government Medical College Amritsar, DMC & H Ludhiana, UCMS & GTB Hospital Delhi, Max-Superspeciality Hospital Delhi, and Rajiv Gandhi Superspeciality Hospital Delhi. Notably, he has conducted in excess of 20,000 adult and pediatric cardiac echocardiograms, further solidifying his profound commitment to the advancement of cardiac care.
Read More
FAQ
Q. How can I take Dr. Ratinder Pal Singh appointment?
A. You can take Dr. Ratinder Pal Singh online through Secondmedic for phone call, text message and video call with the doctor.
Q. What is Dr. Ratinder Pal Singh education qualification?
A. Dr. Ratinder Pal Singh has the qualification of MBBS, MD - Cardiology
Q. What is the experience of Dr. Ratinder Pal Singh?
A. Dr. Ratinder Pal Singh have 14 years of experience in specialty.
Q. What is the specialty of Dr. Ratinder Pal Singh?
A. Dr. Ratinder Pal Singh specialty is Cardiology / Heart disease,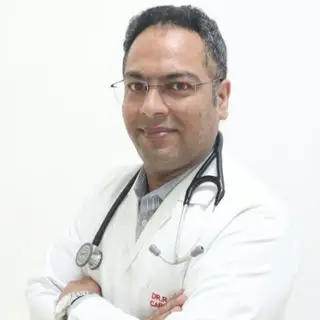 Dr. Ratinder Pal Singh
14 years experience