Prescription required as per the Government regulations.
People Served
32,222,155
Pregnant Women Served
12228415

Call Received Per Day
67000
Number of Ambulances
3389
States Served
28
Tele - consultation
2000000

Call center Capacity
500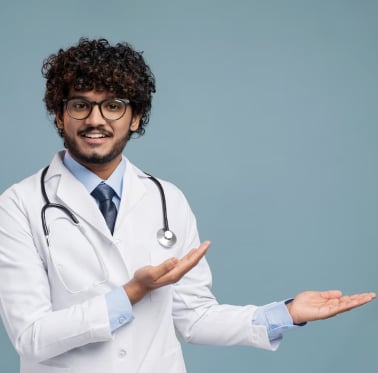 Every day, at Ziqitza Healthcare Limited (ZHL), we come across medical cases that truly move us, most of them with the need for urgent medical care. There is only one true way of providing it - to always be prepared, to be equipped, and to be committed.
Our brand name Ziqitza ( jigyasa + chikitsa) sums up beautifully our efforts to provide the best in urgent medical response care to those who need it the most ANYWHERE in India be it in rural, urban, corporates or hospitals. Our motto is that We Commit to Care, Aspire to be the Best, Revolutionize Services and to Expand our service reach.
We, at Ziqitza, understand that much can be done to save lives in the spur of the moment and endeavor to deliver prompt services with just one call. Our services include Ambulances, Medical Helplines, Mobile Medical Units and Corporate Health Solutions ranging from ambulance/ doctor/ medical room which are tailored to provide the best in Emergency Medical Response to patients and clients.
Contributing Back
To Society





We partner with a wide variety of care providers to give you a choice of partner that has the most efficient service in your location and can address all your healthcare needs. SecondMedic has tied up with Ambulance service provider Ziqitza Healthcare Limited to provide ambulance services.
Cities: Ambulance service is available in Mumbai, Delhi, Bangalore, Kolkata, Pune, Chennai, Ahmedabad and Hyderabad.
Ziqitza provides world class EMS through ambulances, mobile medical units and health helpline.